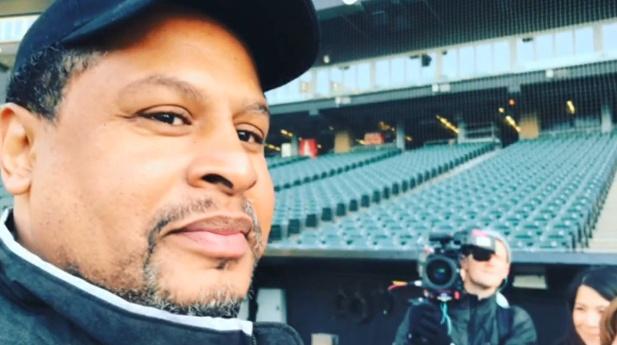 Nevest Coleman, wrongfully jailed for 23 years, gets old job back with White Sox
Nevest Coleman officially started as a Chicago White Sox groundskeeper Monday after spending more than two decades behind bars for crimes he didn't commit. Coleman, 49, reflected on returning to his old job, reuniting with his family and his championship hopes for the White Sox.
"I was proud to come back here," Coleman told CBS News in phone interview. "I love the atmosphere."
Coleman's day began with power-washing the entrance to Guaranteed Rate Field where the team's 2005 World Series commemoration plaza and sculpture are located, CBS Chicago reports.
His situation now is vastly different than it was over the last 23 years, when he was sitting in jail as an innocent man. He kept out of trouble, spent most of his time reading books, such as those in the popular series "Game of Thrones" and "Harry Potter," and tried to avoid the "routine" of television.
When asked what kept him going, he replied, "My family."
"I know I didn't do it," he said. "My family was always behind me. My goal was to see everybody."
In November, Coleman was released from prison after DNA evidence led prosecutors to vacate his conviction in a 1994 rape and murder. A county judge granted him a certificate of innocence this month.
"It took a lot of weight off my shoulders," Coleman said. "Just to look around and be on my front porch. Take a shower, sit in a tub. I take it one day at a time. Now, I just have to enjoy life."
He hadn't been with his son and daughter since they were 3 months old and 2 years old, respectively. He now has grandchildren and makes a point to keep in touch with the entire family.
"It's real now," he said. "I call them every day. I call my grand-babies every day. It's like we started all over again."
Coleman's childhood priest reached out to the White Sox on his behalf in February. After an interview, the team welcomed him back.
On Monday, he stepped onto Guaranteed Rate Field -- which he knew back when it was called Comiskey Park. Now, apart from spending more time with his loved ones, Coleman wishes his White Sox would win the title this year.
"I hope we win a World Series because I'm out now," he said.
The White Sox say they're grateful that "justice has been carried for Nevest."
Thanks for reading CBS NEWS.
Create your free account or log in
for more features.