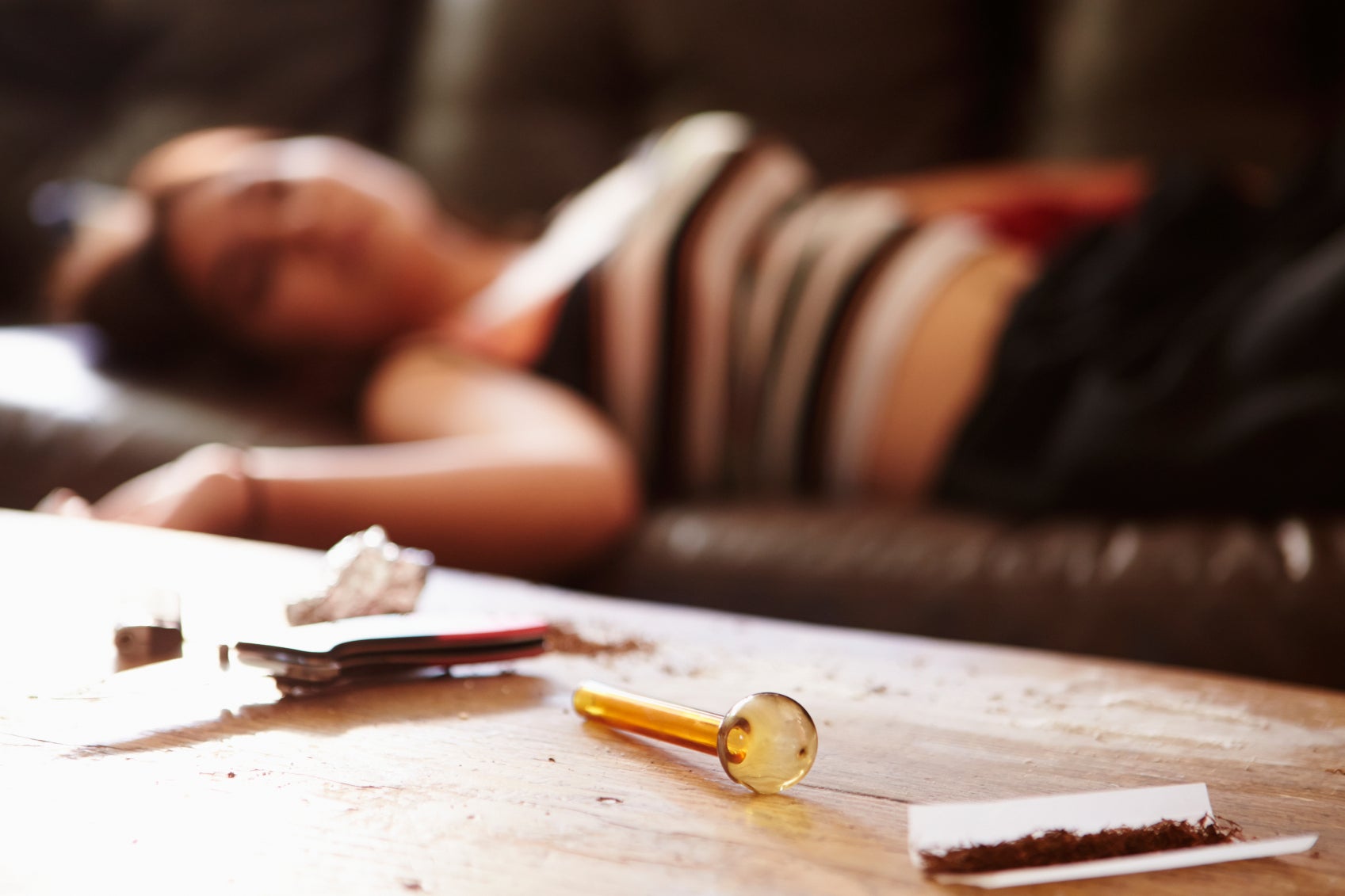 Nearly 10 percent of Americans struggle with drug problems
About 1 in 10 Americans struggles with a drug use disorder at some point in their lifetime, according to new research published online by JAMA Psychiatry.
The study, conducted by the National Institute on Alcohol Abuse and Alcoholism (NIAAA), also found that most of these individuals do not get treatment.
"Based on these findings, more than 23 million adults in the United States have struggled with problematic drug use," George F. Koob, Ph.D., NIAAA director, said in a statement. "Given these numbers, and other recent findings about the prevalence and under-treatment of alcohol use disorder in the U.S., it is vitally important that we continue our efforts to understand the underlying causes of drug and alcohol addiction, their relationship to other psychiatric conditions and the most effective forms of treatment."
For the study, researchers surveyed a nationally represented sample of more than 36,000 U.S. adults, who were interviewed in person from 2012 to 2013.
The results showed that 3.9 percent of Americans -- more than 9.1 million adults nationwide -- had a drug use disorder diagnosis within the past 12 months and 9.9 percent had a diagnosis during their lifetime.
The analysis was based on new diagnostic criteria in the Diagnostic and Statistical Manual of Mental Disorders (DSM-5), which includes a list of symptoms such as craving, withdrawal, lack of control and negative effects on personal and professional responsibilities. This newer edition of the DSM, which came out in 2013, no longer uses the terms "abuse" and "dependence," but rather a single disorder that is rated by severity (mild, moderate, and severe) depending on the number of symptoms met. In order to be diagnosed with a drug use disorder, a person must have at least two of the 11 symptoms.
The drug use disorders may involve a variety of substances including marijuana, amphetamine, cocaine, hallucinogens, heroin, opioids, sedatives and "club drugs" like ecstasy and MDMA.
The researchers noted several important trends. Drug use disorders were more common among men, white and Native Americans, young and previously or never married adults, adults with lower education and income and individuals who live in the West.
These disorders were also associated with high alcohol and nicotine use, as well as mental health conditions, including depression, bipolar disorder, post-traumatic stress disorder, generalized anxiety disorder and panic disorder.
Disabilities also increased with greater severity of drug use disorders. "This is important because it means that clinicians should be treating not only the actual drug use disorder but also the disability both mental and physical that often accompanies it," lead study author Bridget F. Grant, Ph.D., told CBS News.
The study also showed that while drug use disorders are common and often debilitating, they are largely untreated. Among people who had a diagnosis in the past 12 months, only 13.5 percent received treatment, as did about 25 percent of those with a diagnosis over their lifetime. The average age for first treatment was 27.7 years -- nearly four years later than the average age of onset.
Several barriers exist to getting people the help they need, Grant said.
First, she said health care providers need to take more steps to identify drug use problems, especially when dealing with individuals with mental health illnesses.
"Clinicians need to be very familiar with the signs and symptoms of drug use disorder in order to detect it," Grant said. "I think assessment instruments should be used more in clinical care practice and physicians have to start asking more questions about drug use and possible problems arising from it."
Stigma also plays a large role. "This is a very serious problem with drug use disorders, as it is with alcohol use disorders," Grant said. "Work is needed to de-stigmatize these disorders and that can only happen at a societal level."
Finally, Grant said people with drug use disorders are often skeptical about the effectiveness of treatments and are largely unaware of newer, more advanced options. "People need to be educated that behavioral and pharmacological treatments have really advanced in the last decade," she said. "So they need to know that treatments are available and they are effective and where they should go if they need treatment."
Thanks for reading CBS NEWS.
Create your free account or log in
for more features.