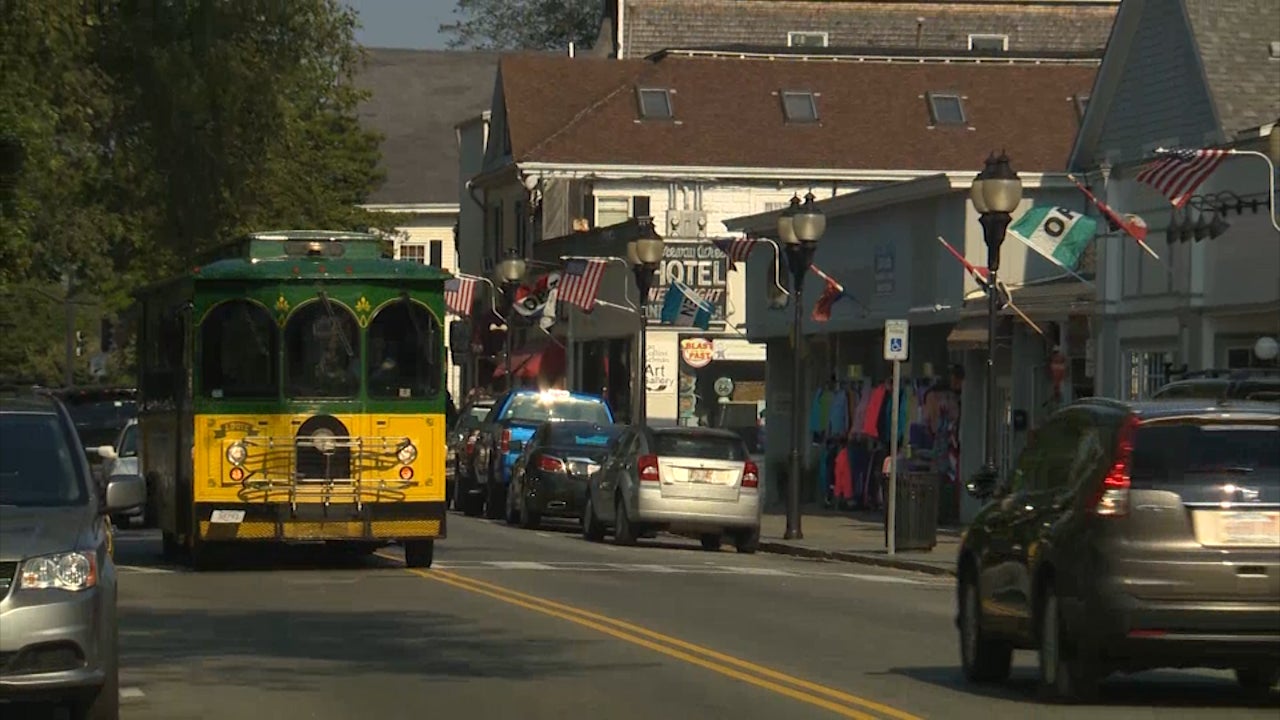 Families open up about the changing face of heroin addiction
Communities across the nation have reported an alarming wave of heroin addiction that can be devastating to whole families and neighborhoods. The latest figures from the Centers for Disease Control and Prevention provide more evidence of how a pathway from prescription painkillers to heroin abuse has fueled the drug crisis in places you might not expect.
Growing up on Cape Cod, a popular vacation spot on the Massachusetts coast, Lindsey Beardsley says she had a charmed life. But after knee surgery at 13, she took her first prescription pain pills. It wasn't long before Percocet led to heroin.
"I can remember the first time I sniffed a 'Perc 30' off a toilet seat in the eighth grade with a friend of mine," she said. "And I picked up the needle and heroin when I was 15."
Lindsey has been in recovery for seven months. She spoke to CBS News at the Gosnold Treatment Center in Falmouth, Massachusetts, as part of a group of recovering addicts and their parents.
Lindsey's mother says she was completely shocked. "This wasn't going to happen to my family," Jeanne Beardsley said. "I had the perfect white picket fence with the beautiful daughter who had two ponies."
Over the past decade, heroin use more than doubled in the 18 to 25 age bracket, according to the CDC. Use among women is up 100 percent; among whites, it's up 114 percent.
And heroin is only part of a larger substance abuse problem. The CDC finds people who are addicted to prescription opioid painkillers are forty times more likely to be addicted to heroin, and people who are addicted to cocaine are 15 times more likely.
Even along the quaint streets and beaches of the Cape, athletes, students and professionals are part of the new face of addiction, according to Gosnold Treatment Center CEO Raymond Tamasi.
"It's a segment of the population that up to this point has pretty much said, 'this is not something we have to worry about,'" said Tamasi.
Jesse Centamore, 32, started using painkillers recreationally while in college.
"When I grew up ... my thought of an alcoholic or a drug addict is the long trench coach in a dark alley with a brown bag and that was my idea of what a drug addict was. And here I am. My parents flabbergasted,' Centamore said.
Jeremy Wurzburg dropped out of college as his drug use escalated. When asked what heroin has done to his life, Wurzburg replied, "It brought me to my knees, very quickly. In the end, I was just shooting heroin in a basement alone ... nobody wanted anything to do with me. I was just totally and utterly alone."
Gosnold has seen a steady increase in opioid addiction and in the last two years, a shift from pain pills to heroin. The center has redesigned its treatment model to reduce the churn from rehab to relapse. Long-term support and coaching appears to be making a difference.
But Tamasi expects the epidemic is likely to get worse before it gets better. He added it will likely be another year or more, before the trends begin to bend down.
"I think it affects everybody." Centamore added. "This problem is an epidemic, and the more that people feel comfortable talking about, the more people can get help from it."
Thanks for reading CBS NEWS.
Create your free account or log in
for more features.