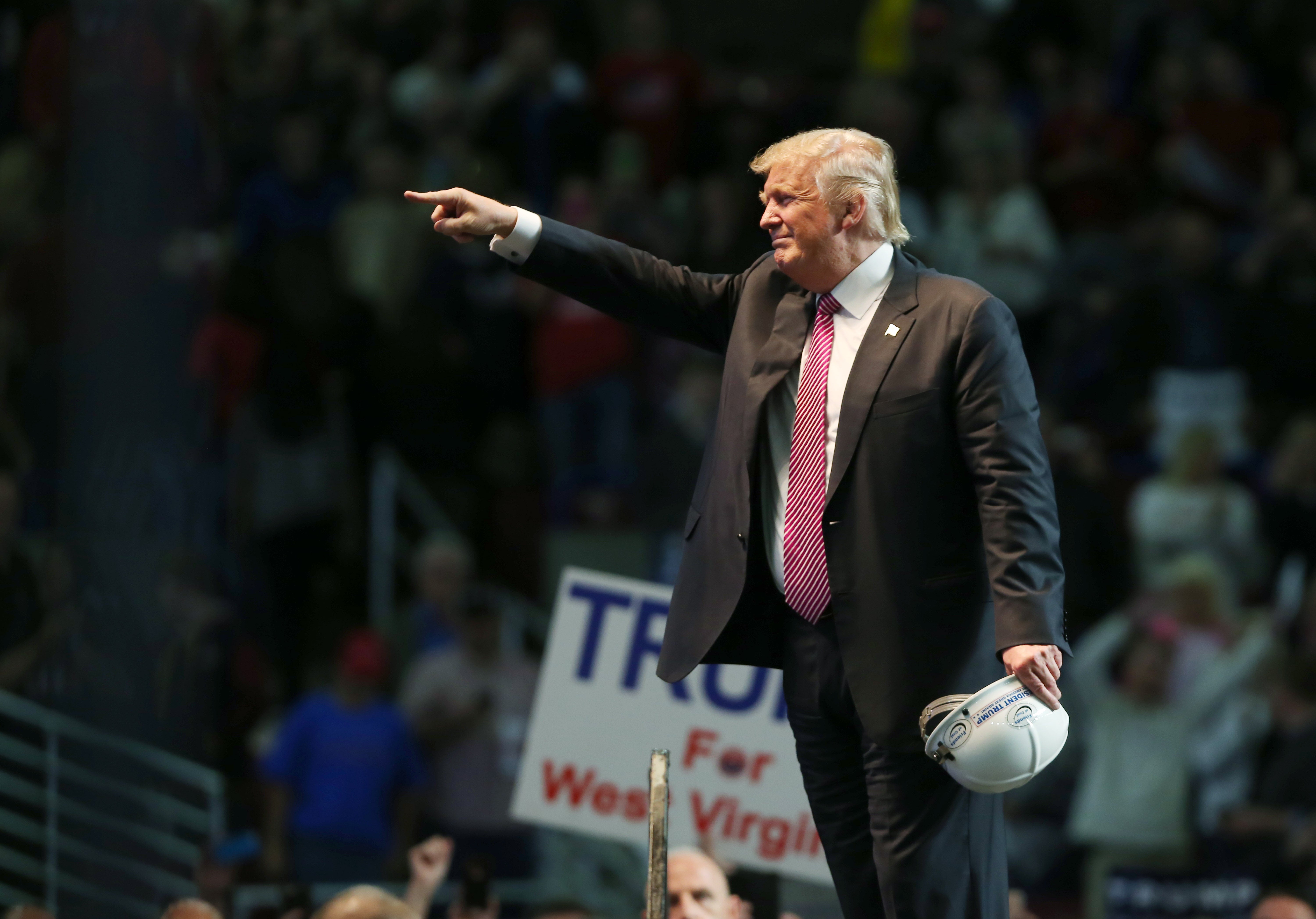 National Rifle Association endorses Donald Trump
The National Rifle Association, America's major gun lobby, endorsed presumptive Republican nominee Donald Trump Friday.
"We have to unite, and we have to unite right now. So on behalf of the thousands of patriots in this room and the five million NRA members across this country, and the tens of millions who support us, I'm officially announcing the NRA's endorsement of Donald Trump for president," Chris Cox, the NRA's executive director, said Friday afternoon.
The NRA made the announcement at Friday's Kentucky NRA-ILA Leadership Forum, where Trump, along with a number of former Republican presidential candidates, are scheduled to speak.
Cox warned that Democratic front-runner Hillary Clinton will put "a radical gun activist in Scalia's seat as soon as she can."
But there was also an implicit acknowledgment that the New York-born Trump might not have been the first choice of most NRA members.
"If your preferred candidate dropped out of the race, it's time to get over it," Cox told the audience.
Wayne LaPierre, the executive vice president of the NRA, also warned members of what a Clinton administration would mean: "You can kiss your guns goodbye."
LaPierre closed his speech at the convention with a reference to Trump's own slogan: "We will elect our next president. We will save our freedom and America truly will be great again."
Trump, who has often bragged about his concealed-carry permit, will address the forum Friday afternoon. While Trump once wrote in 2000 that he supported a ban on assault weapons, the New York businessman has since seemed to fall in line with the NRA's stance on guns. During his primary campaign, Trump has proposed making it easier for citizens to carry guns, saying it could help prevent mass shootings and terrorist attacks.
Thanks for reading CBS NEWS.
Create your free account or log in
for more features.