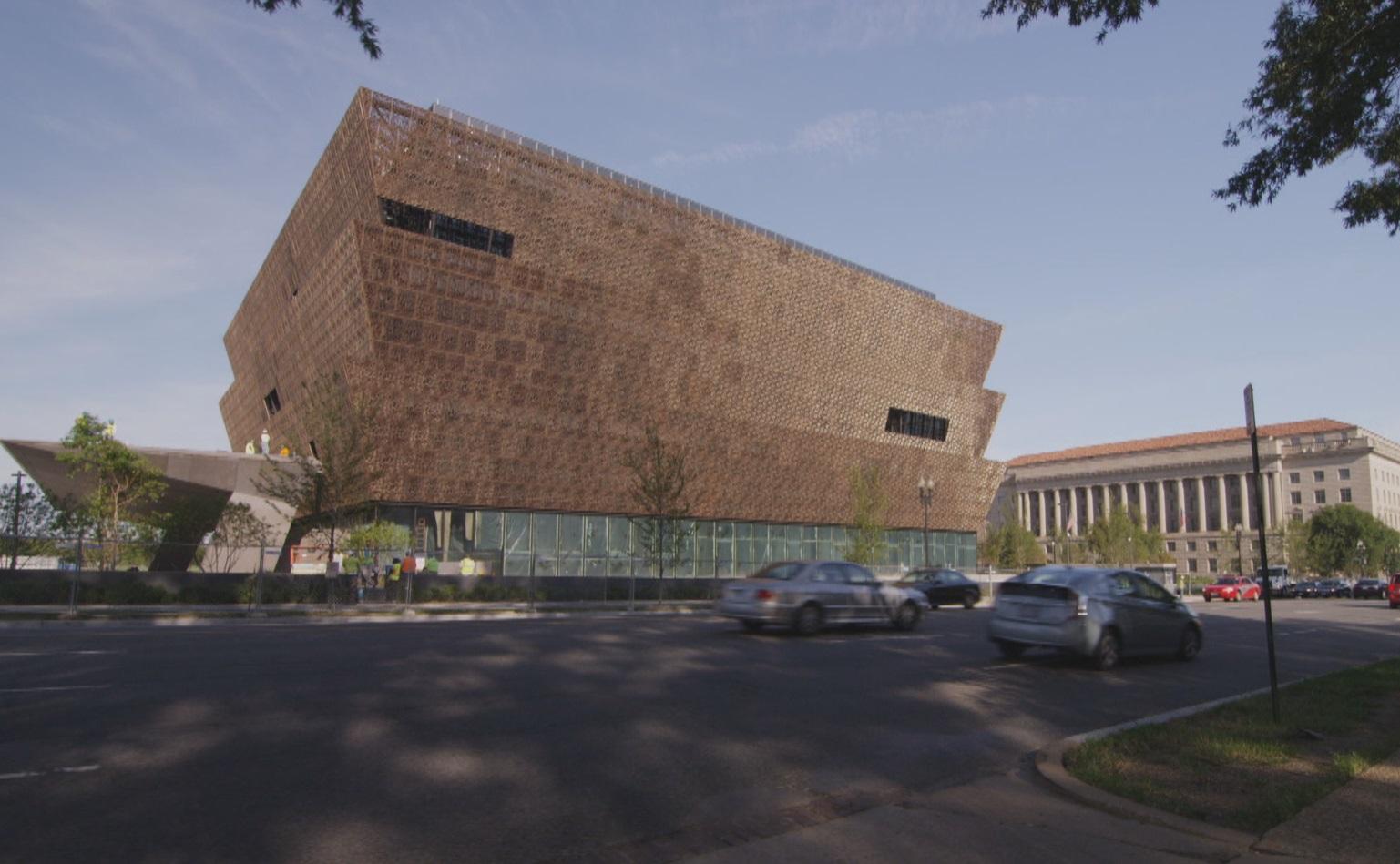 National Museum of African American History and Culture celebrates first anniversary
WASHINGTON, D.C. -- About one year ago, "CBS This Morning" had the honor of being the first media outlet to broadcast from the National Museum of African American History and Culture. Since then, nearly three million people have visited the newest Smithsonian museum, making it one of the most popular Smithsonian destinations in the nation's capital.
More than 8,000 people a day walk through the museum, twice as many people as organizers had prepared for. It's been a overwhelming response to a place that confronts painful issues people don't always want to talk about -- and celebrates the triumphs -- reports CBS News correspondent Jan Crawford.
A ringing bell signaled the museum's official opening on Sept. 24, 2016.

"It is an act of patriotism to understand where we've been," President Obama said at the opening ceremony.

With former President George W. Bush and luminaries from politics and entertainment, historian Lonnie Bunch laid out his hope for the new museum he helped create.
"I realize it's a clarion call to remember," Bunch said.
Bunch recounted the days leading up to the museum's opening.

"I have to be honest. Two weeks before opening, I was terrified," Bunch told CBS News correspondent Jan Crawford.

"Was it more that, you know, 'I built it. Now are they gonna come?' Or 'How will they react?'" Crawford asked him.
"It was more, was-- was I right to focus on slavery and to give people a real understanding of that?" Bunch said. "Was it right to start with the slave trade and eventually get up to the promised land of music or film? … But then I realized, my wife said, 'It's too late now.'"

The museum was generations in the making, with more than a dozen failed votes in Congress over funding and then controversy over where to build it.

"People don't like to talk about race in this country," Crawford noted.

"Well, I think it's been difficult, because it really was about race. And it was saying, 'We're going to have to open the veil if we do this museum and talk about a lot of things that we don't normally discuss,'" Bunch said.

In just the last year, Bunch has been forced to discuss the departure of the country's first black president, violent clashes with white supremacists and nationwide arguments over Civil War monuments. He reflected on where the country is now compared to where it was around the time the museum opened.

"The one thing we knew is that change was the key to understanding American life. Right? And that nothing was linear," Bunch said. "Race is always going to be part of the great divide. How do we help people find reconciliation and healing over the great divide?"

"And then go forward," Crawford said.

"And then go forward," Bunch responded.

The response has been overwhelming, with free, timed tickets disappearing as soon as they become available and crowds waiting for hours to see the museum's more than 3,000 exhibits.

Seventy percent of the items in the museum came from people's homes – the most powerful often the most humble – like freed slave Joseph Trammel's tin wallet, handmade to protect his freedom papers.

"And this is, to me, what is so moving about people trusting the museum to be able to take those amazing documents and those artifacts. In essence, because of that, we've been able to create a sacred space," Bunch said.

The museum has recorded thousands of visitors sharing their reactions to the often emotional exhibits and relate them to today.

"I lived through that period, and I am so happy today that things have changed," one woman said.
"Our children are still very much at risk," another said.
Through it all, Bunch's message is one of hope.

"When you're a historian of Black America, you have to be optimistic," Bunch said. "The enslaved people on whose shoulders I stand who didn't get the chances I get… because of them, America's a different place. And I believe very strongly that we continue to make America a better place."
"And this museum is at the center of that," Crawford said.

"Absolutely. There is no doubt that this museum has a political agenda. To make America better," Bunch said.

To celebrate the first anniversary, the museum is planning two community days featuring extended hours and public performances. Bunch told CBS News that what has struck him most about the museum's first year is how many people view their visit as a sort of pilgrimage. In fact, museum staff have been given special training to help visitors deal with the sometimes overwhelming emotions they experience while walking these halls.
Thanks for reading CBS NEWS.
Create your free account or log in
for more features.