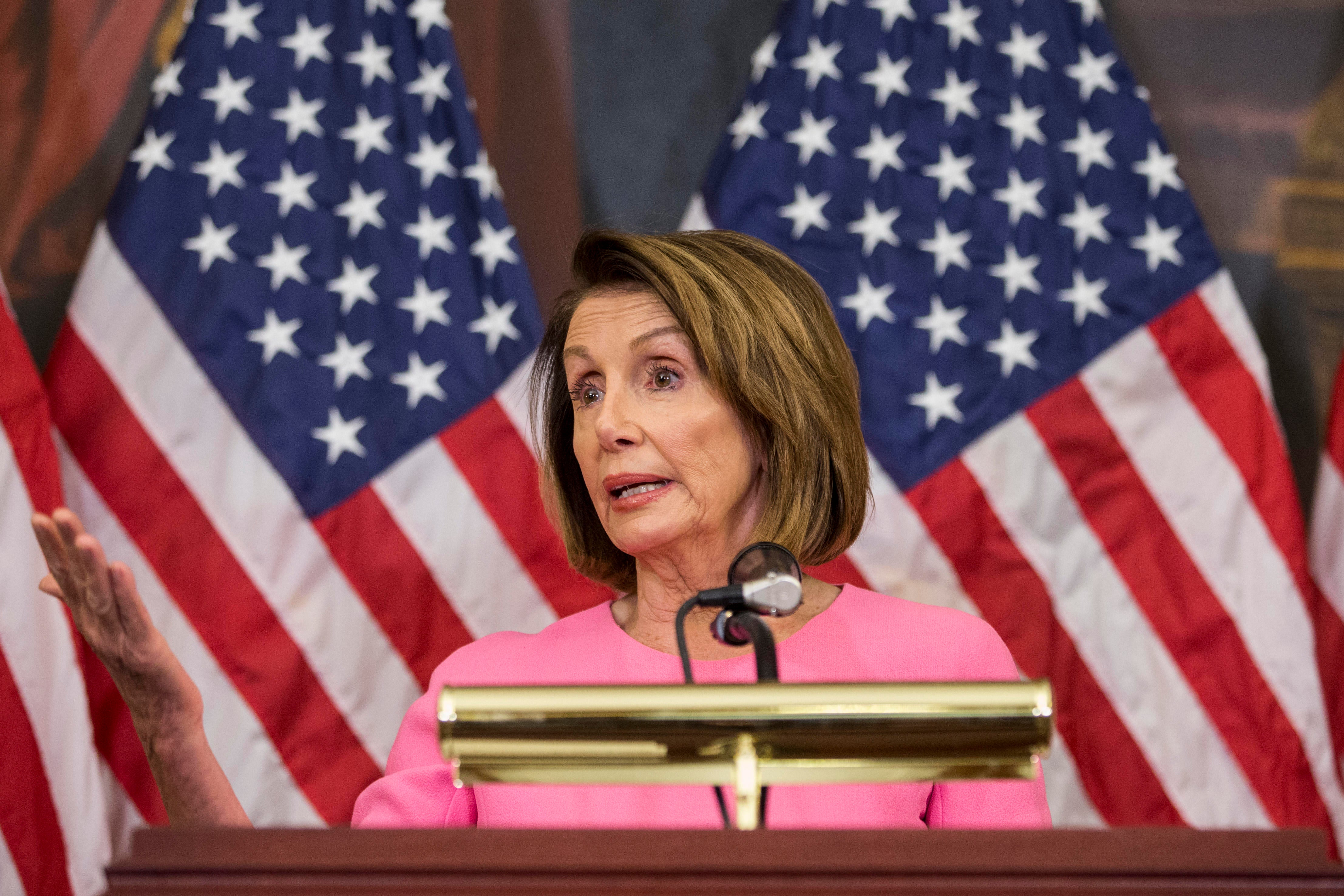 Nancy Pelosi vows "bipartisanship and common ground" after Democrats take the House
House Minority Leader Nancy Pelosi held a press conference on Capitol Hill Wednesday, hours after Democrats recaptured the House in the midterm elections Tuesday night. Pelosi discussed the gains in the House and in Democratic governorships, and called the day after the election was "great day for America" and a chance to "restore the health of our democracy." She pledged to find "bipartisanship" and "common ground where we can."
"The biggest winner yesterday was health care for the American people, for our seniors, and for American families," Pelosi said. While President Trump and Republicans had pivoted to focusing on immigration in the final weeks of the campaign, Democrats stuck firmly to health care-related talking points. "We won because from the beginning we focused on health care," she said.
She also reiterated she was willing to work on a bipartisan basis with Mr. Trump. "I worked very productively with President Bush when we had the majority and he had the presidency," she said, referring to the first time she became House speaker, in 2006.
"We will strive for bipartisanship. We believe that we have a responsibility to seek common ground where we can. Where we cannot must stand our ground, but we must try," she added.
Pelosi addressed potential Democratic investigations into Mr. Trump's personal finances and his administration but declined to take a hard stance on the issue. She said the House has "a constitutional responsibility to have oversight," but the Democrats would not have any "scattershot freelancing" in terms of conducting investigations.
"When we go down any of these paths, we'll know what we're doing, and we'll do it right," she said, adding Democrats would look to "unify the country."
Even though several Democratic candidates have said they would not vote for Pelosi as speaker, she said she was confident she would be elected speaker. She has previously suggested she could be a "transitional" speaker.
"It's not about what you have done, it's about what you can do. And I think I'm the best person to go forward to unify, to negotiate," she said.
Pelosi told supporters late Tuesday in Washington that Democrats would use their majority to focus on issues like health care and draining the "swamp" of special interests and dark money.
Though she said Democrats would act as a check on Mr. Trump, Pelosi promised to strive for bipartisanship and work with Republicans to "lower the cost of health care, of prescription drugs, raise wages, and clean up corruption to work for all Americans."
"We have all had enough of division," she said Tuesday night. "Americans want peace. They want results."
Thanks for reading CBS NEWS.
Create your free account or log in
for more features.