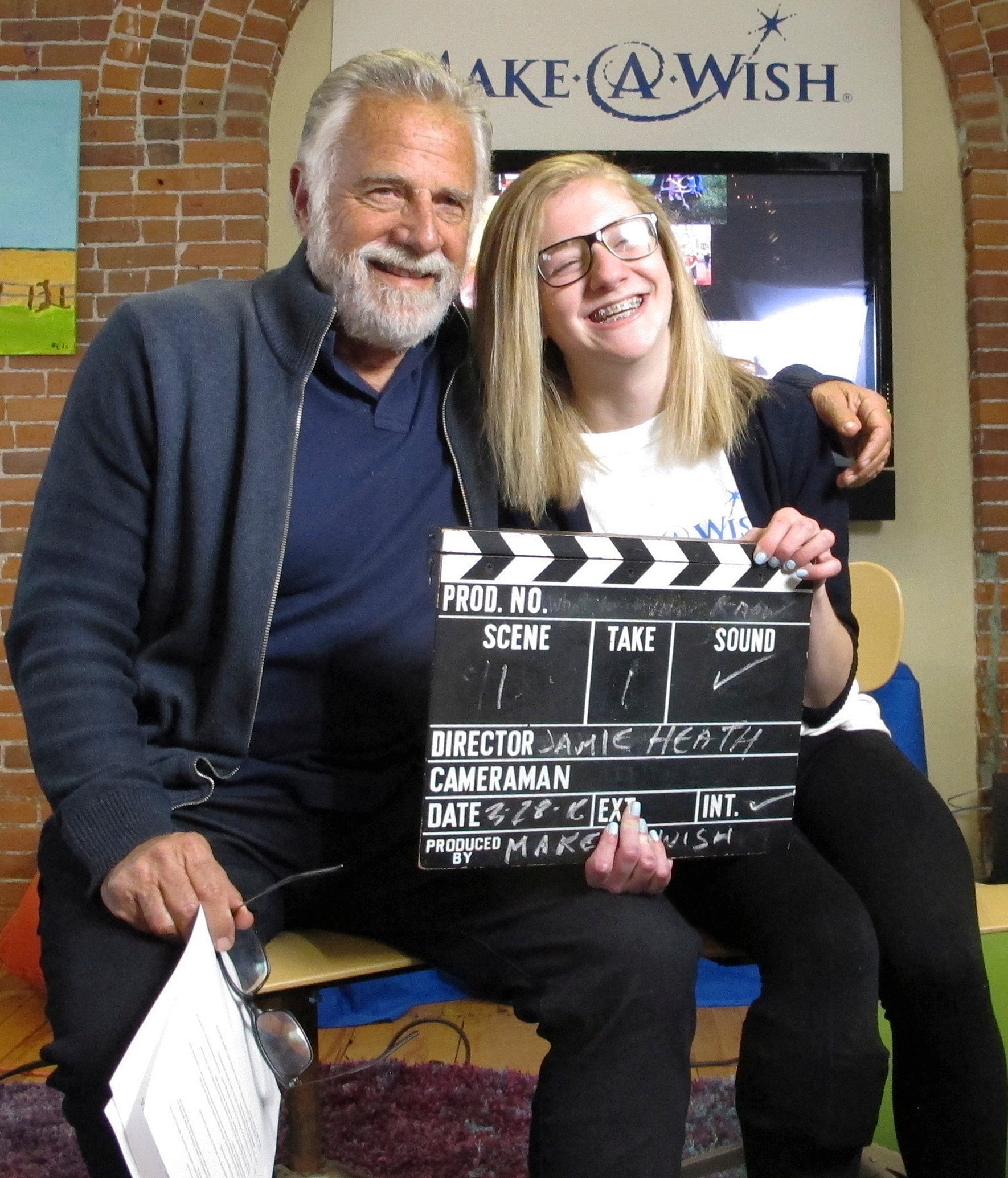 "Most Interesting Man in the World" moves on to new cause
BURLINGTON, Vt. -- The former"Most Interesting Man in the World" who appeared in Dos Equis beer commercials for nine years is lending his gravelly voice and bearded face to a Vermont cause: Make-a-Wish Foundation Vermont.
Jonathan Goldsmith will star in public service announcements for the organization, which grants wishes to children with life-threatening medical conditions.
The Mexican beer brand recently dropped the 77-year-old, New York-born actor and says a younger "Most Interesting Man in the World" will appear in commercials later this year.
Not surprisingly, he signed off with a typically interesting adventure: The elegantly attired aficionado of women and beer is going on a one-way trip to Mars (see video below).
As played by Goldsmith, The Most Interesting Man in the World was featured in a string of tongue-in-cheek ads with voiceover punchlines such as: "He could disarm you with his looks -- or his hands"; "His blood smells like cologne; and "He's on the upgrade list for flights he hasn't even checked into."
The spots, often shot in retro-chic fashion and spoofing 1960s and '70s popular culture, showed the dapper gentleman wooing women, playing pool, and performing feats of bravery and strength. His signature tag-line: "Stay thirsty, my friends."
Now he is moving on to Make-A-Wish.
Goldsmith, who lives in Manchester, Vermont, has worked on a number of charitable causes throughout his career and has been involved with at-risk kids since he was 18, he said Monday.
"In fact, I really wanted to be a social worker. I wanted that to be my life's work, but a circuitous route took me to Broadway," he told The Associated Press.
On Monday, he and Wish Kid Jamie Heath of Barre, Vermont, recorded public service announcements for television and the Internet focused on spreading the word that Make-A-Wish helps not just children with terminal conditions but also those with life-threatening conditions where a wish can help in the healing process.
Jamie, who has an arteriovenous malformation in her brain that has caused hemorrhaging and strokes, knows firsthand how the wishes help to heal after swimming with sea turtles in Hawaii last April through Make-A-Wish Vermont.
"It was awesome. I will never forget the joy that that brought me," said the 15-year-old.
"It let me run away for a week. And when I got back, I felt I no longer had to run away. You know I was ready to accept my condition and my disabilities," said Jamie, who also speaks at Make-A-Wish fundraising events.
Thanks for reading CBS NEWS.
Create your free account or log in
for more features.