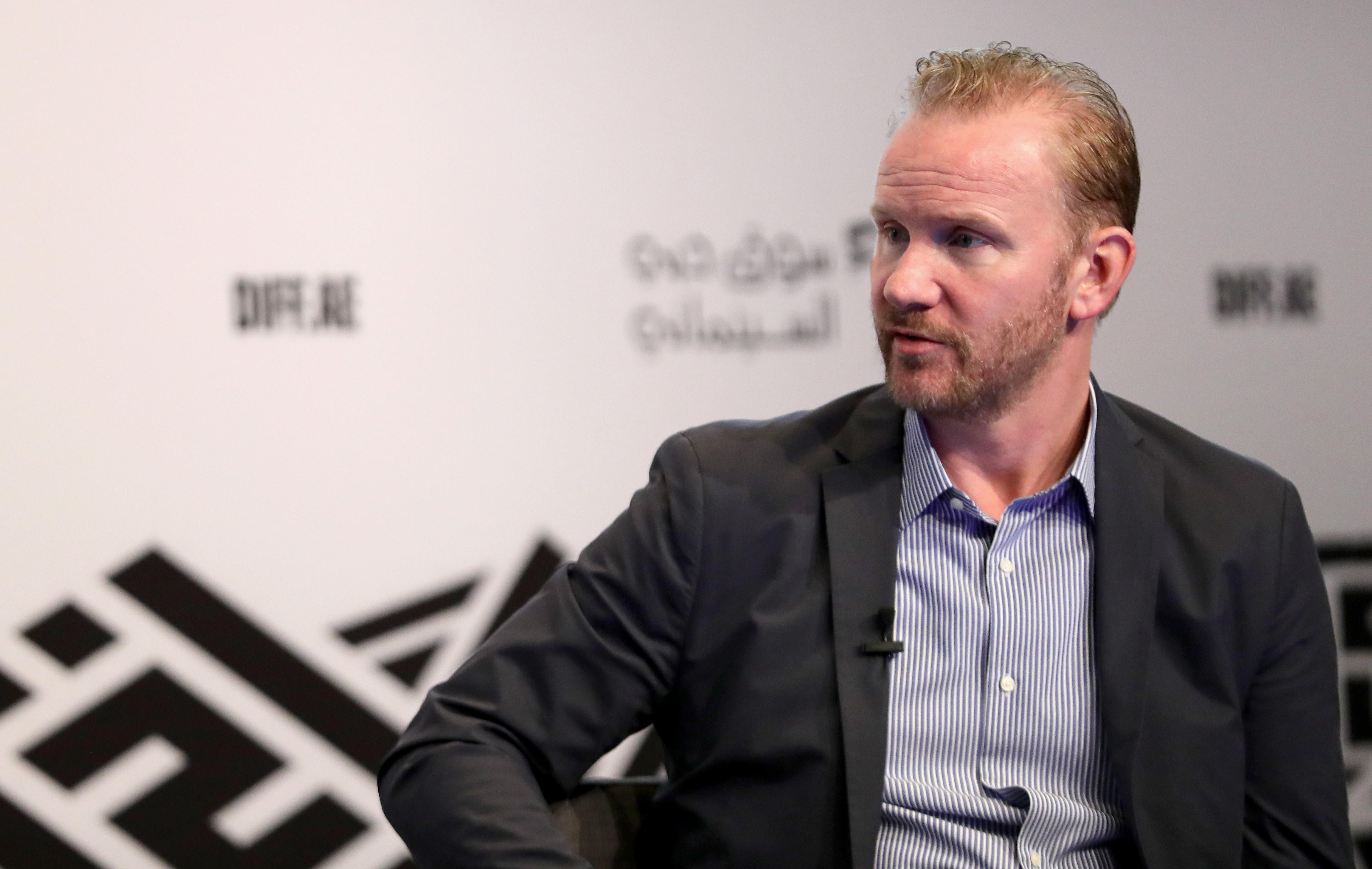 Morgan Spurlock confesses to sexual misconduct
Morgan Spurlock says that he is "part of the problem" of sexual misconduct. Though no women have publicly accused Spurlock of misconduct, the filmmaker wrote a statement on Twitter late Wednesday saying he was wondering, "When will they come for me?" He said he is coming forward because he wants to be part of the solution.
Spurlock wrote about a few incidents in his life in which he was accused of misbehavior. He said that when he was in college, he had been "fooling around" with a classmate and then had sex with her after she said she did not want to. Spurlock said he stopped midway because she was crying and he tried to comfort her, adding, "I thought I was doing OK, I believed she was feeling better. She believed she was raped. That's why I'm part of the problem." He said the woman told others about the incident, but "there were no charges or investigations."
Spurlock also said that he settled a sexual harassment allegation eight years ago, admitting that he called an assistant "sex pants" and "hot pants" -- "something I thought was funny at the time, but then realized I had completely demeaned and belittled her." He said after she approached him and threatened to tell others, he paid her a settlement: "I paid for peace of mind. I paid for her silence and cooperation. Most of all, I paid so I could remain who I was."
The filmmaker also confessed, "I have been unfaithful to every wife and girlfriend I have ever had." He admitted that through his actions, he has hurt and disrespected his loved ones.
Spurlock wrote that he was sexually abused when he was a boy and teenager and had an alcohol problem, but said he wasn't making excuses. "None of these things matter when you chip away at someone and consistently make them feel like less of a person," he wrote.
The "Super Size Me" filmmaker said that while he is part of the problem, "I am also part of the solution. By recognizing and openly admitting what I've done to further this terrible situation, I hope to empower the change within myself."
Spurlock also added, "More than anything, I'm hopeful that I can start to rebuild the trust and the respect of those I love most. I'm not sure I deserve it, but I will work everyday to earn it back."
Spurlock is the first prominent Hollywood figure to admit to sexual misconduct ahead of any allegations being made public.
Thanks for reading CBS NEWS.
Create your free account or log in
for more features.