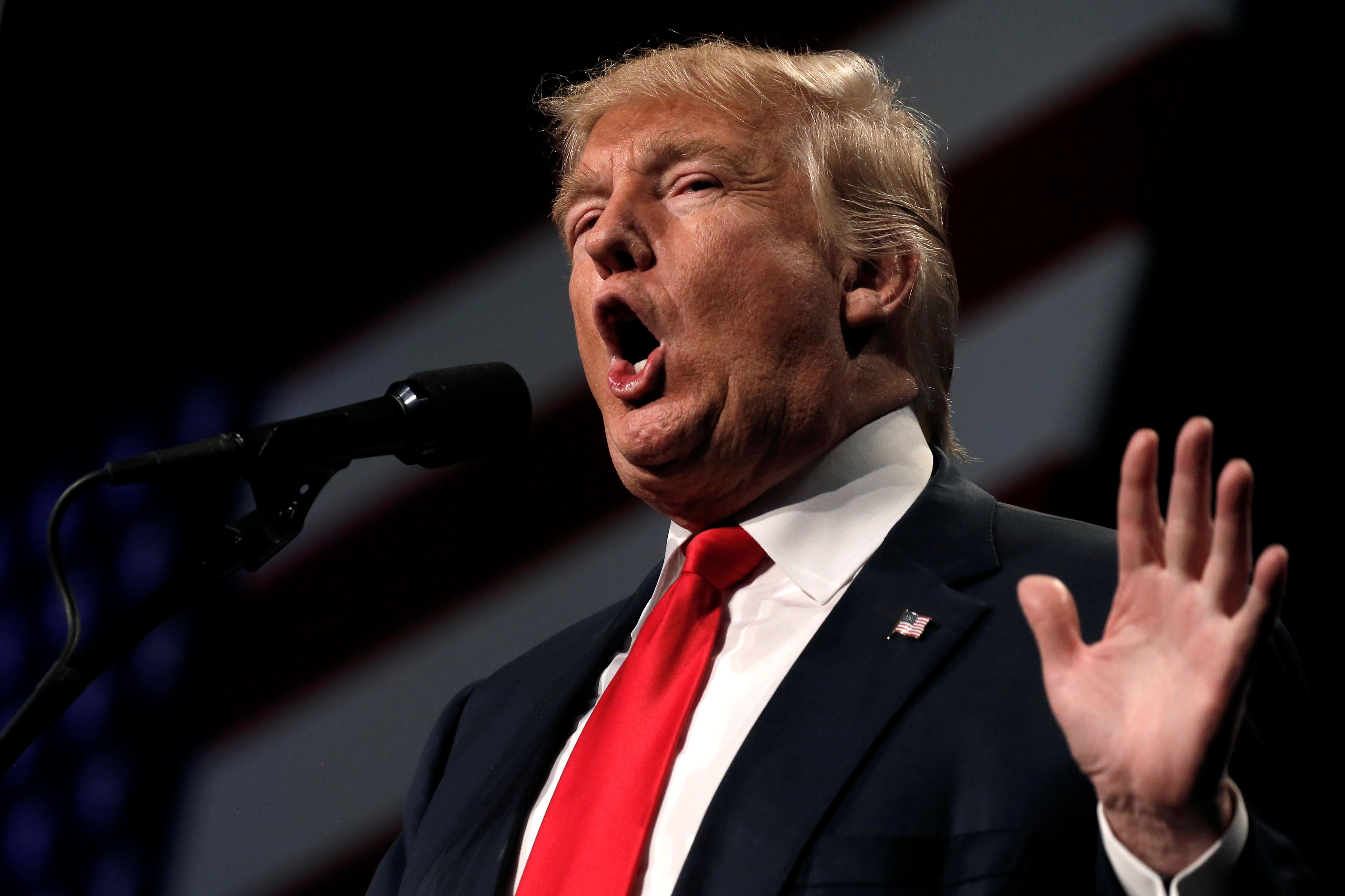 More crude Donald Trump tapes surface from Howard Stern show
Donald Trump's recently resurfaced tape recording from 2005 -- where he crudely boasts about his sexual advances towards women -- appears to be one of at least a few instances of the GOP presidential nominee discussing women and his behavior towards them in crude and lewd terms.
On Saturday, more audio emerged from the long-running Howard Stern radio show, where the GOP nominee can be heard over the years discussing his daughter Ivanka's "voluptuous" curves, his promiscuous sex life, and his lewd behavior during his ownership of the Miss Universe pageant.
The recordings, first uncovered by CNN, span 17 years of appearances by Trump on Stern's show, where the two frequently engaged in sexually explicit conversation.
In one 2005 recording, Trump discusses his time as the owner of the Miss Universe pageant. Asked whether he had ever had sex with a contestant, Trump at first said he would "never comment on things like that." Later, when Stern asked whether he would turn down a Miss Universe candidate asking to have sex with him, Trump said, "I don't want to hurt their feelings."
Trump later went on to admit that "it could be a conflict of interest," but that "what you could say is that, as the owner of the pageant, it's your obligation to do that."
Trump added that sometimes, because he was the owner, he would go backstage while contestants were naked or getting dressed.
"I'll tell you the funniest is that I'll go backstage before a show and everyone's getting dressed," Trump said. "No men are anywhere, and I'm allowed to go in, because I'm the owner of the pageant and therefore I'm inspecting it…. 'Is everyone OK'? You know, they're standing there with no clothes. 'Is everybody OK?' And you see these incredible looking women, and so I sort of get away with things like that."
Other discussions on the Stern show involved Trump confirming that he'd had threesomes and that he was open to having sex with women while they were menstruating. When he was asked if he'd had sex with a black woman, he responded: "Well, it depends on what your definition of black is."
Trump also spoke about his daughter, Ivanka, on the show.
In an interview from 2004, Stern commented to Trump about Ivanka: "Can I say this? A piece of a**," Stern says.
"Yeah," Trump says.
"Boy, I would back up the Brinks truck," Stern went on. Trump noted that she was "a very successful model."
When Stern asked in 2006 about whether his daughter had breast implants, Trump said of the then-24-year-old Ivanka that "she's actually always been very voluptuous...She's tall, she's almost 6 feet tall and she's been, she's an amazing beauty."
Also in 2006, Stern asked Trump whether he could "now be banging 24-year-olds?"
"Oh absolutely," Trump said. "I'd have no problem."
In an interview in 2002, Trump called 30 years old "a perfect age" for a woman.
Trump then joked: "What is it at 35, Howard?" he said. "It's called checkout time."
Trump's lewd comments from his past have plagued the GOP nominee's presidential campaign in recent days, following the Washington Post's Friday publication of a tape where Trump is heard bragging about how he can "grab [women] by the p****" because "you can do anything."
The tape has prompted several prominent Republicans to withdraw their support for the nominee, with some even calling for Trump to exit the presidential race.
Trump, for his part, has said that there is no chance he'll quit the race, emphatically declaring so on Twitter Saturday afternoon:
Thanks for reading CBS NEWS.
Create your free account or log in
for more features.