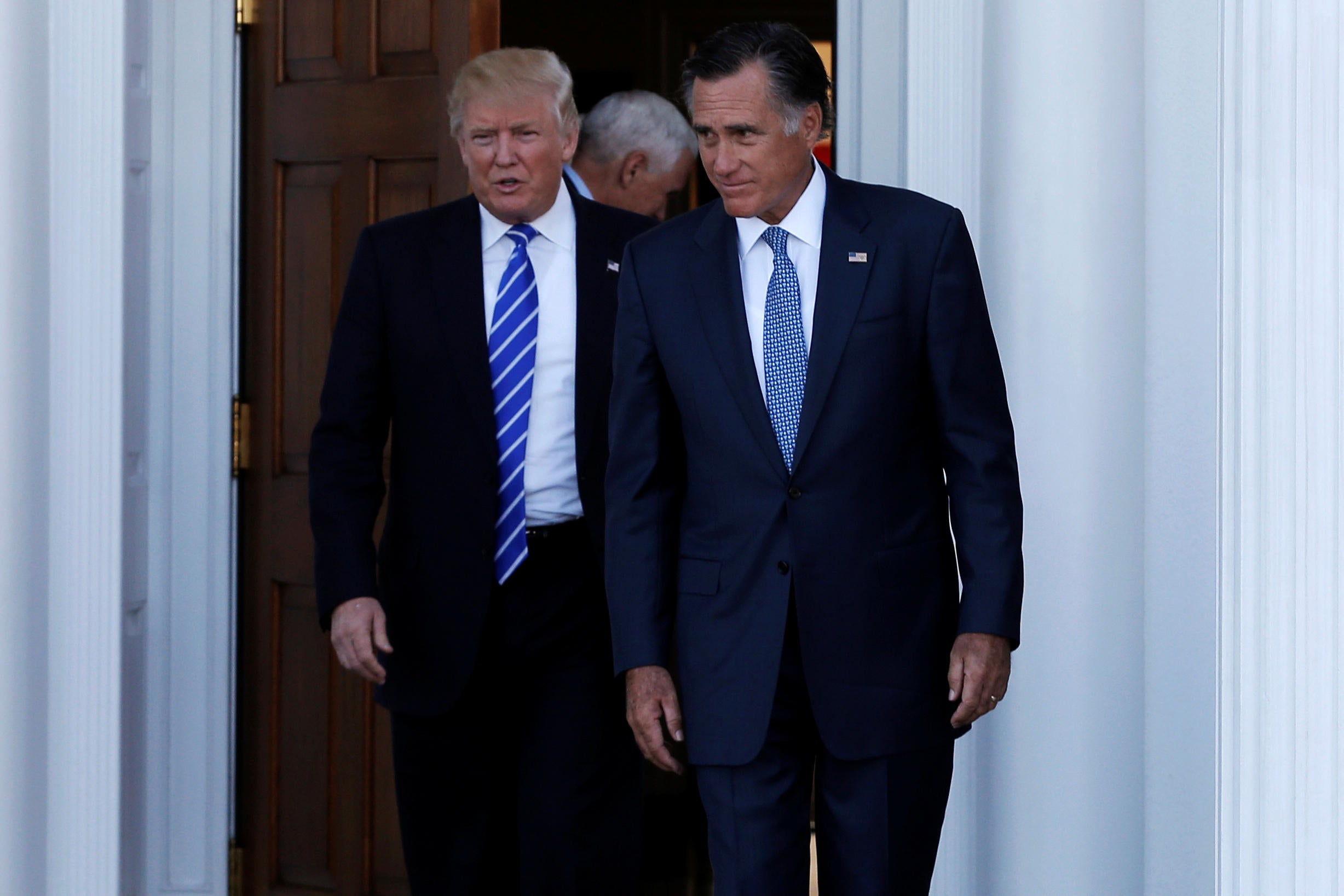 Mitt Romney says it was "an honor" being considered for secretary of state
Mitt Romney said Monday night that it was "an honor" to be considered for president-elect Donald Trump's secretary of state after it had been decided that Exxon Mobil CEO Rex Tillerson had been chosen.
The 2012 GOP presidential nominee issued the brief statement on Facebook.
Mr. Trump officially announced his intention to nominate Tillerson early Tuesday.
The decision comes after weeks of vetting various candidates, including Romney, who met with the president-elect before Thanksgiving at one of Mr. Trump's golf clubs in New Jersey. They also had dinner another time.
Loyalists to Mr. Trump, including his own adviser Kellyanne Conway, publicly discouraged him from choosing Romney. Former Speaker Newt Gingrich also argued against Romney for secretary of state.
There were reports that Mr. Trump faced pushback from his base over his possible decision to choose Romney, who railed against Mr. Trump during the GOP primary campaign.
In a speech in March at the University of Utah, Romney said, "Let me put it plainly, if we Republicans choose Donald Trump as our nominee, the prospects for a safe and prosperous future are greatly diminished."
He also said, "His is not the temperament of a stable, thoughtful leader. His imagination must not be married to real power."
Romney never publicly endorsed Mr. Trump for president.
Thanks for reading CBS NEWS.
Create your free account or log in
for more features.