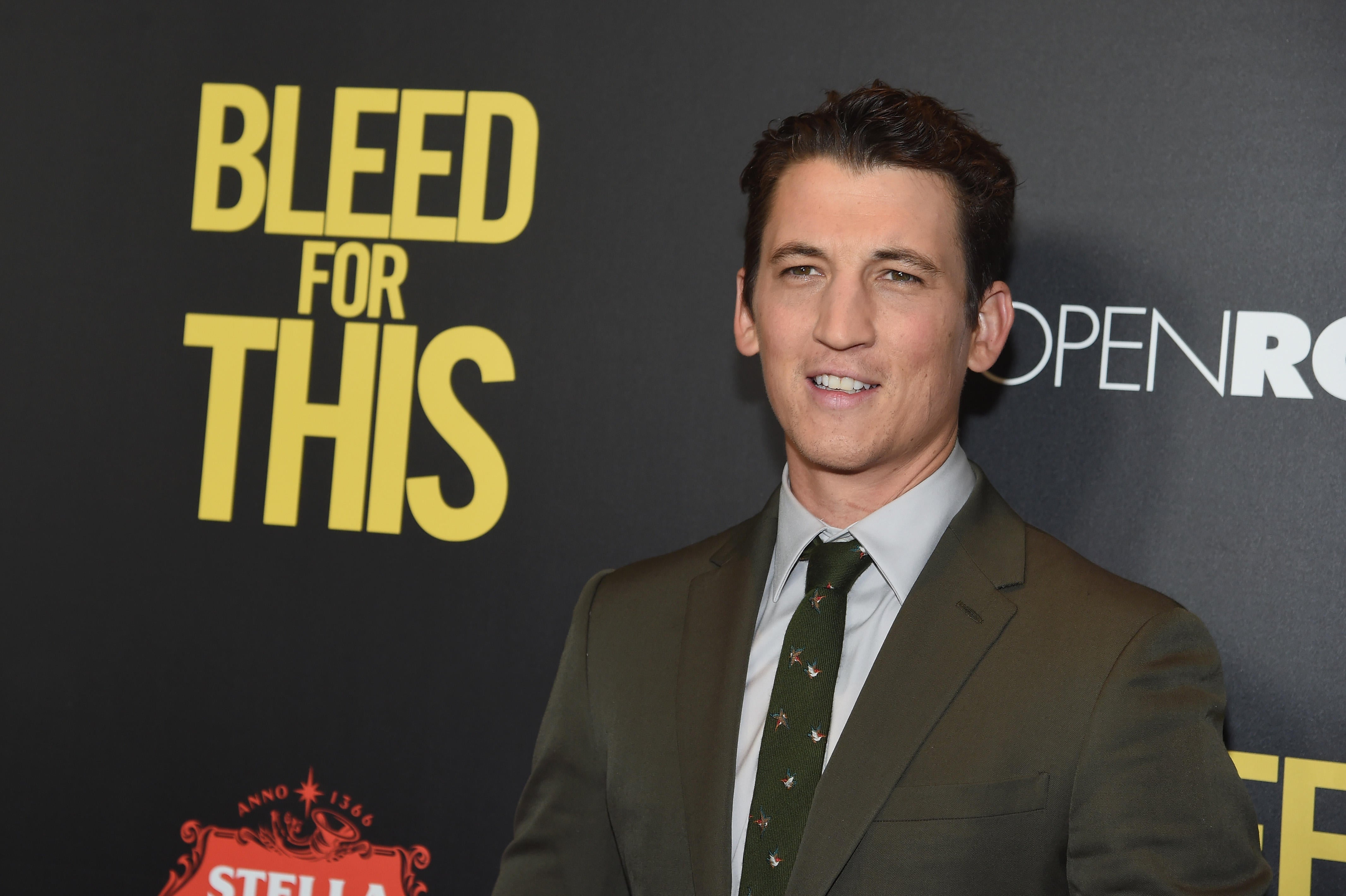 Miles Teller on the serious car accident that prepared him for "Bleed for This"
Miles Teller plays Vinny Pazienza in "Bleed for This," a new movie based on the true story of the real-life boxer's big comeback after a near-fatal car accident.
Teller revealed that like Pazienza, who suffered a spinal injury, the actor was also involved in a serious car accident that helped him tap into the role.
"Usually there's something in a movie you can relate to from a pretty honest place," he said. "For me, I got ejected from a car that was going 80 miles an hour that flipped eight times when I was 20 years old, and the EMT told me 99.9 percent of the time the car rolls over, you get paralyzed, so I was very fortunate … I was 50 feet away from the car; the cops saw me covered in blood and thought I was dead."
In the film, Pazienza struggles as people around him tell him his career is over, and Teller said he had a similar experience after his accident, since it left him with facial scars.
"I can relate to a bit of the darkness, the introspection and hearing those questions you ask yourself afterward," he said. "I was in that situation -- not as severe as Vinny's -- but I had all these casting directors and directors tell my agent, 'Miles is a good actor, but it doesn't make sense for the character to have scars,' and then you start thinking, 'Yeah.' This career thing you always envisioned for yourself is kind of taken away from you … When [Vinny] is packing up his boxing posters -- this thing that you love so much and thinking that it's done -- I felt that."
Of course, the rest is history. Pazienza returned to the ring 13 months after doctors told him he might never walk again and beat out middleweight champion Luis Santana, and Teller went on to star in movies like "Whiplash" and "Divergent."
Teller said the movie does not even fully show the extent of Pazienza's tenacity and added that in the movie, while Pazienza appears to return to training a month after his accident, he really got back to working out five days after breaking his neck.
Teller said of meeting Pazienza, "He told me, 'Miles, I knew I was going to be a fighter. I was meant to do this.'"
"Bleed for This" hits theaters on Friday.
Thanks for reading CBS NEWS.
Create your free account or log in
for more features.