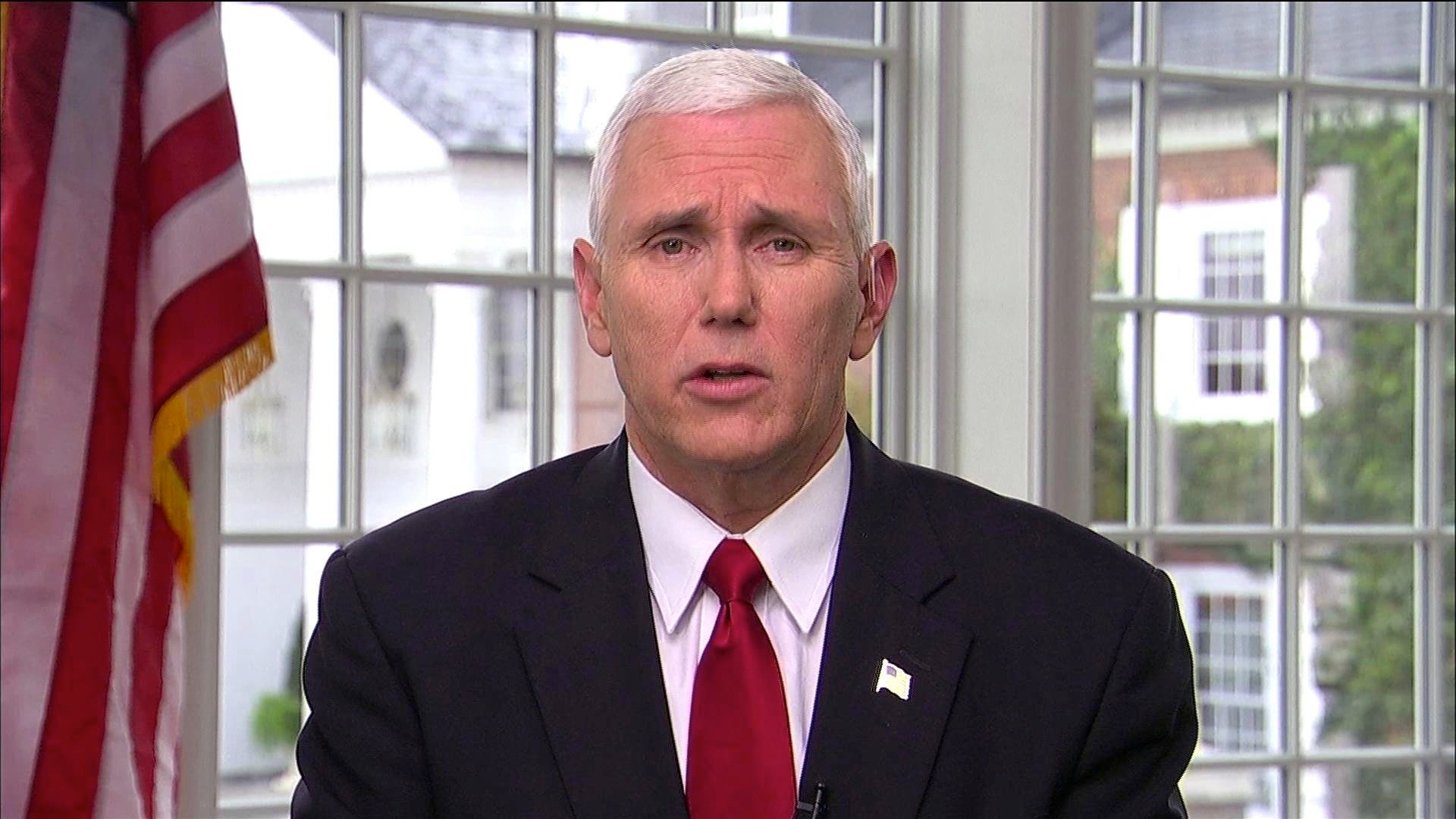 Mike Pence pledges "proper separation" between Donald Trump and business empire
Vice President-elect Mike Pence worked Sunday to reassure people that Donald Trump's web of businesses will not pose a conflict of interest for him when he takes office in January, saying there will be "proper separation."
"I'm very confident that the president-elect and his extraordinary talented family are going to work with the best legal minds in this country and create the proper separation from their business enterprise during his duties as President of the United States," Pence told CBS' "Face the Nation."
In the days since Mr. Trump's election, there's been concern that he is not taking the necessary steps to separate his business interests from his service in the White House. Mr. Trump has declared that his adult children will take over running his business empire, rather than putting things in a blind trust as past presidents have done.
The New York Times reported that Trump met last week with Indian business partners building a Trump-branded apartment complex in Mumbai, further prompting concerns about conflicts of interest. And his daughter, Ivanka Trump, sat in on Mr. Trump's meeting with Japanese Prime Minister Shinzo Abe in New York last week, raising questions about how involved she will be in White House business. Raising further eyebrows, the Washington Post reported that Trump's D.C. hotel held a post-election reception for foreign diplomats to pitch them on the hotel and its amenities.
Asked whether foreign companies that do business with Trump's companies will be disclosed, Pence would not say -- but said the laws concerning the issue will be "strictly adhered to."
"All of the laws pertaining to his business dealings and his service as President of the United States will be strictly adhered to and he's set that tone from the very beginning," Pence said.
Pence, who has removed all lobbyists from the transition team, would not say that lobbyists will not be allowed to work in the White House.
"As you know we made changes as soon as I took over the transition efforts," he said. "We made changes -- we moved lobbyists out of the transition team and that's going to continue to be a lodestar and I can tell your viewers that the president-elect is determined to move ethics reform in the next year in the Congress of the United States."
Asked again to clarify whether lobbyists would be allowed to serve in the administration, Pence replied that Mr. Trump "made clear … we are going to have people in the administration who are 100 percent focused on serving the American people and moving the Trump agenda forward."
Pence said the first item on Mr. Trump's agenda will be repealing the Affordable Care Act -- a comment in seeming contradiction with Mr. Trump, who told "60 Minutes" last week that he was open to amending the law instead and favored keeping certain provisions of Obamacare in place.
"The president-elect has already made the decision in conversations with Republican leaders in the House and Senate that we're going to lift the extraordinary burden of Obamacare off the backs of the American people and off the backs of American businesses," Pence said. "Repealing Obamacare will be the first priority in a session that will be characterized by tax reform, rebuilding the military, infrastructure, ending illegal immigration and that's where we're focused."
Pence also confirmed that 2012 GOP nominee Mitt Romney, who met with Trump in New Jersey yesterday, is under consideration as Mr. Trump's secretary of state. He said it was "yet to be seen" whether there would be any additional cabinet announcements on Sunday.
"We spent the better part of an hour together with him, and then I know that the two of them actually had some private time together," Pence said. "I would tell you that it was not only a cordial meeting but also it was a very substantive meeting, and I can say that Gov. Romney is under active and serious consideration to serve as Secretary of State of the United States."
As for the question of whether Trump's administration will reintroduce the use of waterboarding, an issue on which Sen. John McCain (R-Arizona) sharply criticized Mr. Trump at a security conference over the weekend, Pence replied by just noting that Mr. Trump has made clear he will focus on the fight against ISIS.
"President Donald Trump is going to focus on confronting and defeating radical Islamic terrorism as a threat to this country," Pence replied. "We're going to have a president again who will never say what we'll never do. In President-elect Donald Trump you have someone who believes that we shouldn't be telling the enemy what our tactics or our strategies are."
Again, asked to follow up and clarify whether the Trump administration would pursue a return to waterboarding tactics, Pence replied: "Well I think the President-elect made his views on that quite clear during the course of the campaign, but as we go forward what I can tell you is it's not going to be about a specific tactic."
The vice president-elect also addressed the controversy over his attendance at the musical "Hamilton" Friday night, where audience members booed him and cast members spoke directly to him from the stage at the end of the show.
"I wasn't offended by what was said, I'll leave to others whether it was the appropriate venue to say it," he said. "But I want to assure people who were disappointed in the election results, people who are feeling anxious about this time in the life of our nation, that President-elect Donald Trump meant exactly what he said on election night, that he is going to be the president of all the people of the United States of America."
Thanks for reading CBS NEWS.
Create your free account or log in
for more features.