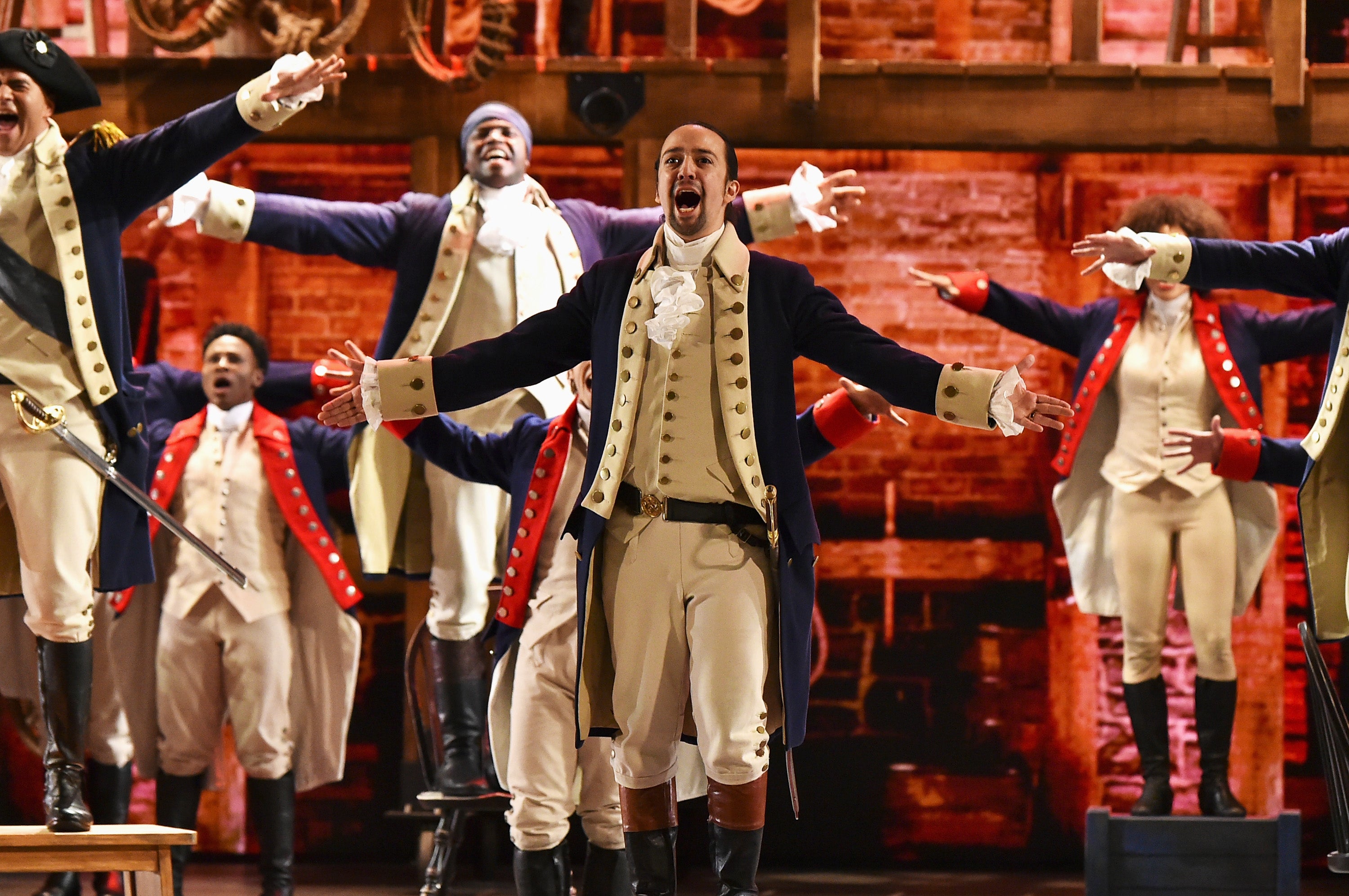 Mike Pence booed at "Hamilton" Broadway show
NEW YORK -- New Yorkers are famous for letting their feelings be known — a lesson Vice President-elect Mike Pence learned Friday night.
At a performance of the Broadway smash Hamilton, Pence was booed (with some cheers mixed in) before the show started. While the cast performed the hip-hop musical about the Founding Fathers, debate raged on the internet about the etiquette behind booing the vice president-elect.
But as they say in the theater world — the show must go on, and it did. According to reports from inside the theater, the audience cheered loudly at the lyrics "Immigrants, we get the job done!" and during the song "What Comes Next," sung by a character playing King George. The lyrics include the line, "It's much harder when it's all your call."
At the end of the show, star Brandon Victor Dixon, the actor who plays Vice President Aaron Burr, read a statement to the vice president-elect, thanking him for attending, but noting "we are the diverse America who are alarmed and anxious that your new administration will not protect us."
"We truly hope this show has inspired you to uphold our American values and work on behalf of all of us," Dixon concluded.
According to New York Times reporter Patrick Healy, the statement was written by Hamilton creator Lin-Manuel Miranda, who penned it upon hearing that Pence would be attending Friday night's performance.
Healy tweeted that Pence was seen walking out during Dixon's statement, although Dixon is heard asking the vice president-elect to stay. It's unclear if the vice president-elect heard the statement.
Hamilton tells the story of Alexander Hamilton, the first treasury secretary, who was ultimately shot and killed by Burr, who was the sitting vice president, in a duel. It's earned rave reviews, won 11 Tony awards and is sold out for years in advance. President Obama and Vice President Biden have both seen the show. At the performance Democratic presidential nominee Hillary Clinton attended —which also served as a fundraiser — this summer, she addressed the audience afterward, telling them that she is "not giving away my shot."
Miranda was a high-profile supporter of Clinton, and, prior to the election, used the lyrics "never gonna be president now" to describe President-elect Trump on "Saturday Night Live."
Thanks for reading CBS NEWS.
Create your free account or log in
for more features.