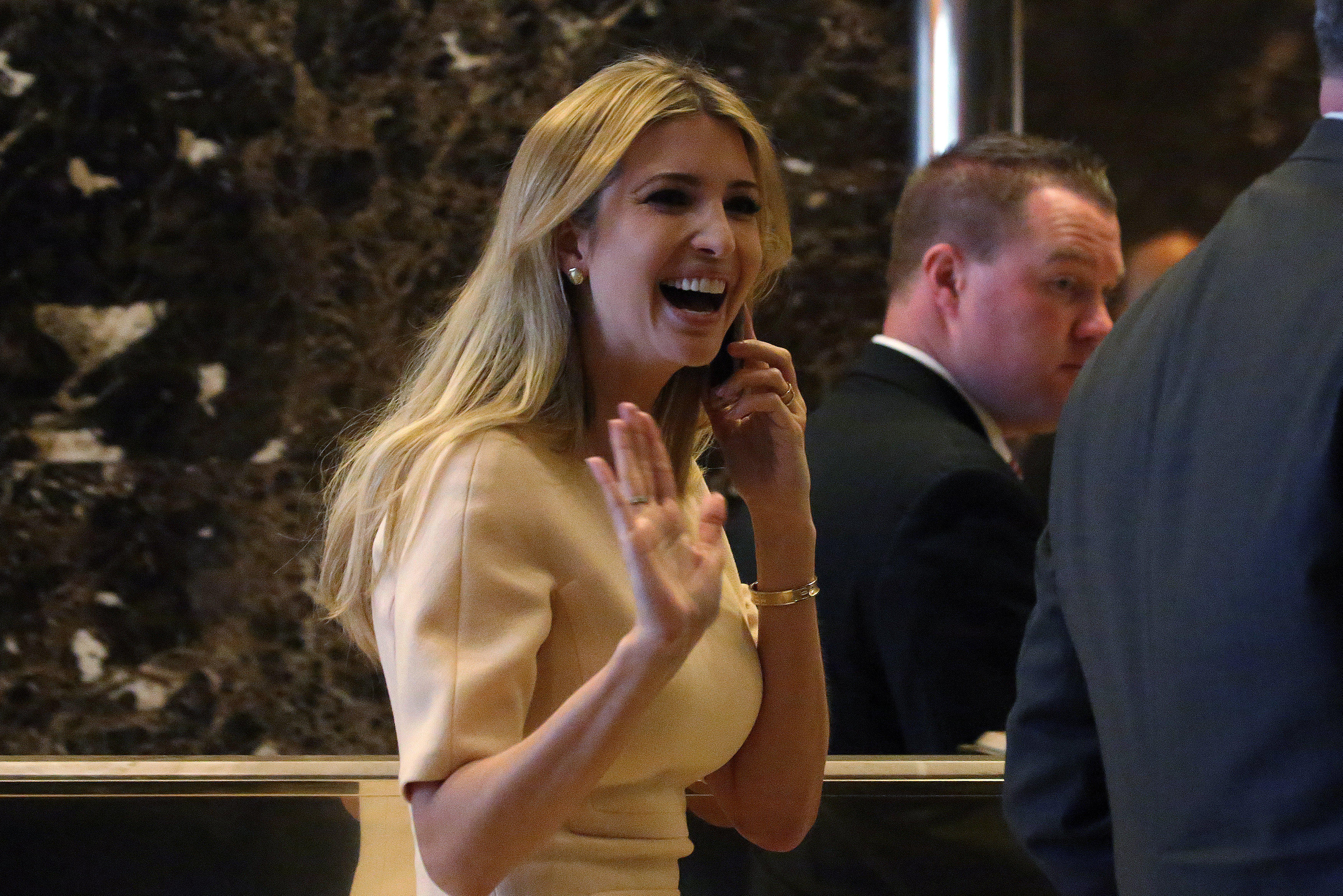 Ivanka Trump sat in on meeting with Japanese Prime Minister Abe
Ivanka Trump, the daughter of president-elect Donald Trump, sat in on a meeting Thursday with her father and Japanese Prime Minister Shinzo Abe at Trump Tower in New York.
The only evidence of her attendance comes from a photo that was taken during the meeting and released by the Japanese government. Ivanka Trump's husband, Jared Kushner, also attended. Their presence was a reminder of potential conflicts of interest between Donald Trump's businesses and the White House, given that Mr. Trump has said that while he's president, his children will run the family's businesses.
In an interview with CBS News' "60 Minutes" that aired last Sunday, Trump said that his children will not consult him on their business decisions. Ivanka Trump also inadvertently attracted attention for a marketing email her jewelry company sent which promoted the $10,000 bangle she wore during the interview.
The development comes after Trump denied reports that he tried to get security clearances for his children. But sources told CBS News' Julianna Goldman earlier this week that the Trump team had asked the White House to explore the possibility of his children receiving top secret security clearance. The clearances would allow Ivanka and his other children to be designated as national security advisers to their father, though they wouldn't necessarily have to be White House employees in his administration.
Kushner's and Ivanka Trump's appearance at the meeting with Abe also raises additional questions about the role his children and son-in-law may play in his administration. While Mr. Trump met with President Obama at the White House last week, Kushner was seen strolling through the Rose Garden with White House Chief of Staff Dennis McDonough.
Retired Lt.-Gen. Michael Flynn was also reportedly sitting nearby during the meeting. He was offered the position of national security adviser, CBS News' Major Garrett confirmed Thursday evening.
Thanks for reading CBS NEWS.
Create your free account or log in
for more features.