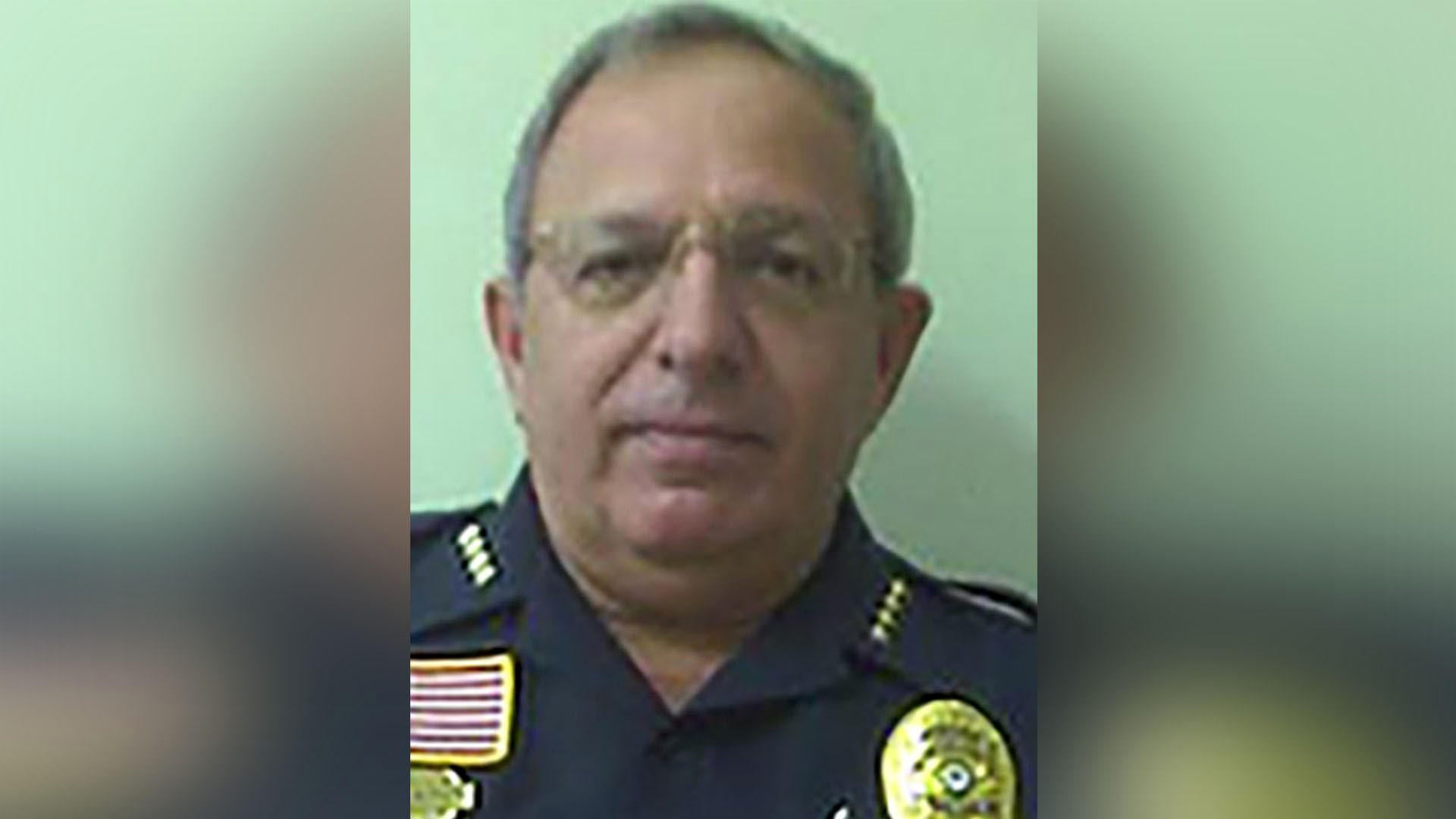 Official: Police chief who killed self was accused of selling city-owned guns
BAY ST. LOUIS, Miss. -- A Mississippi police chief killed himself soon after learning that authorities were investigating allegations that he illegally sold city-owned firearms, including an assault rifle, a sheriff's official said Friday.
Hancock County Chief Deputy Don Bass told The Associated Press that Bay St. Louis police chief Mike DeNardo illegally sold one city-owned assault rifle, and that authorities were looking into allegations that other city-owned weapons were sold.
It wasn't clear if the buyer knew the sale was illegal, and Bass said he could not discuss whether the weapon was evidence from a case or had been purchased for the department's use.
DeNardo was informed of the investigation Thursday at city police headquarters, where he was suspended from his duties by city officials who were confiscating his equipment. He then went to the parking lot, retrieved a shotgun from his trunk and shot himself, Bass said.
His death shocked many in the tourist-friendly beach community and raised questions about what might have sparked his actions.
Earlier Friday, a federal official said investigators had received "unsubstantiated criminal intelligence" about DeNardo but had not yet opened a formal investigation. Jason Denham, the resident agent in charge for the Gulfport field office of the Bureau of Alcohol, Tobacco, Firearms and Explosives, said the agency received the allegations only a day or two before DeNardo's death.
"We had not approached him. We had not confronted him," Denham said.
He said barring DeNardo's death, the agency would have moved forward to investigate and confirm or dispel the intelligence. He could not give details on what the intelligence was about.
Mayor Les Fillingame told The Associated Press on Thursday that he believed DeNardo would have been cleared of any wrongdoing.
"He was just a tremendous public servant, and he's going to be greatly missed," Fillingame said.
Hancock County Sheriff Ricky Adam has said that sheriff's department staff members were on hand to help escort the chief from the office.
"At that time, it just kind of went bad," he said.
DeNardo also appears to have been grieving a personal loss. Doug Seal, a member of the city council, said Friday that DeNardo's mother had passed away just last week, and he had been away for her services.
During an emergency city council meeting Thursday, the council turned control of the police department over to the sheriff's department.
The Sun-Herald reported that the move was temporary, as the city goes through a tumultuous period.
An interim replacement for DeNardo has been named but will report to the sheriff's department.
According to the police department's website, DeNardo had been with the department since 2004. The mayor appointed him police chief in 2010. Before coming to Bay St. Louis, DeNardo worked for 18 years at the St. Tammany Parish Sheriff's Office in Louisiana, the website said.
Thanks for reading CBS NEWS.
Create your free account or log in
for more features.