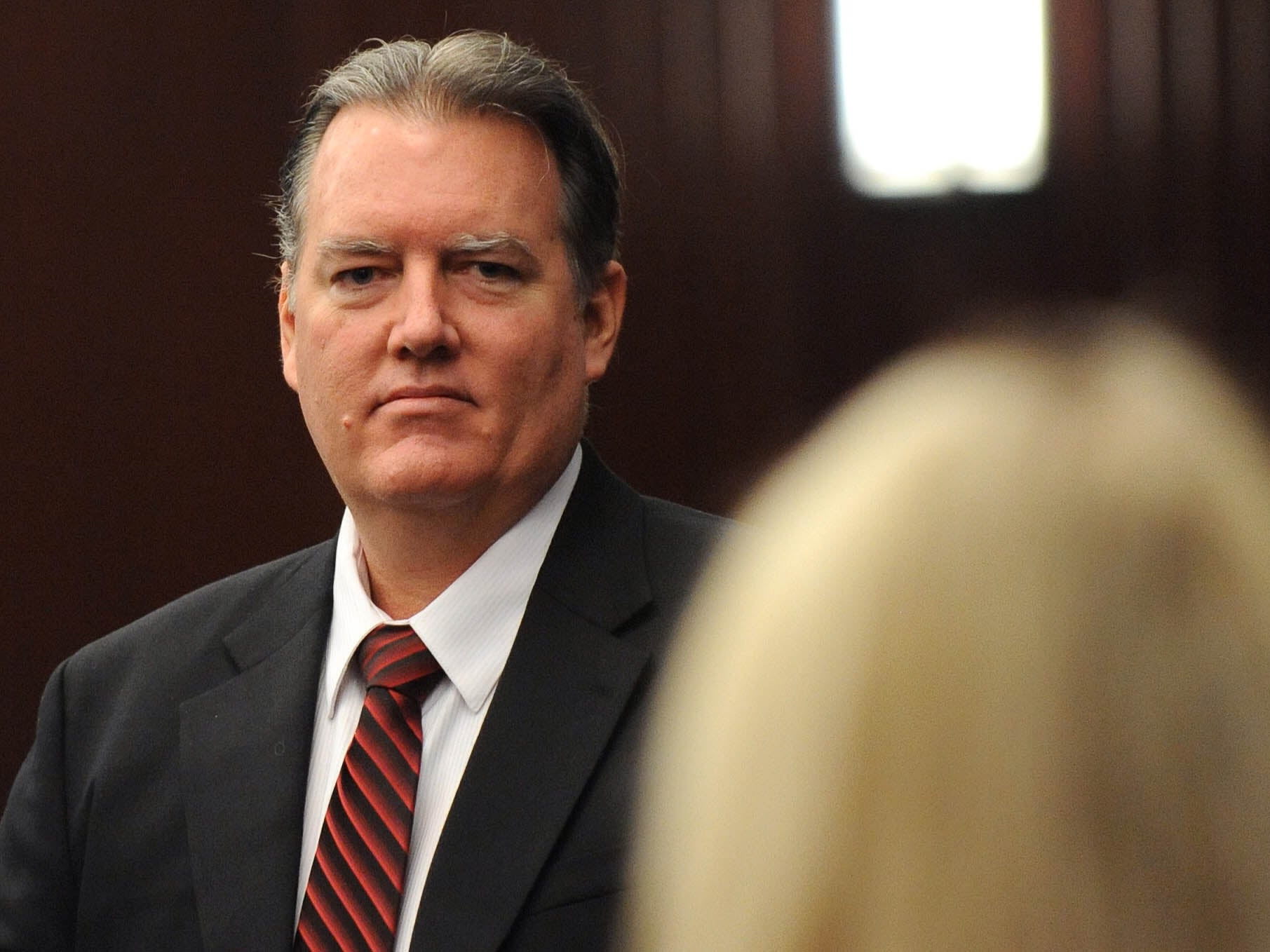 Jury deadlocks on murder charge in loud music trial
JACKSONVILLE, Fla - A Florida jury found the man who shot and killed a teenager after an argument over loud music guilty of three counts of attempted second-degree murder Saturday but was deadlocked on the top count of first-degree murder, for which a mistrial was declared.
The jury also convicted Michael Dunn of the fifth count of shooting or throwing a deadly missile.

"He's in disbelief, and it has not sunk in," Dunn's attorney, Cory Strolla, told reporters following the jury's verdict, which was reached after more than 30 hours of deliberations. Strolla said Dunn's parents were devastated.


"I have no earthly clue what I could have done differently," Strolla said.


Dunn, 47, shot and killed 17-year-old Jordan Davis in the parking lot of a Jacksonville gas station on the evening of Nov. 23, 2012. Dunn fired 10 shots in three short bursts at the red Dodge Durango that Davis and three other teens were riding in. Davis was hit three times and died at the scene.

Dunn now faces a prison sentence of at least 60 years, and State Attorney Angela Corey told reporters she would seek to retry him on the first-degree murder charge.

Dunn testified that he fired in self-defense after being threatened by Davis and seeing what he thought was the barrel of a shotgun through the SUV's window, but the prosecution argued that he had shot at the teens because he felt disrespected.


Dunn first encountered Davis just minutes before the shooting began. Davis was sitting in the backseat of the Durango waiting for his friend, Tommie Stornes, to purchase gum and cigarettes, when Dunn pulled into the parking space beside the SUV. The teens were blasting loud music and Dunn asked them to turn it down. The teen in the front seat, Tevin Thompson, obliged, but turned the music back up after Davis objected.

Davis and Dunn then began a verbal back and forth. Dunn told the jury during his testimony on Tuesday that Davis threatened to kill him, but Davis' friends said they did not hear him threaten Dunn. Dunn testified that he saw Davis getting out of the car and feared for his life, so he started shooting. The state's medical examiner testified that the trajectory of Dunn's bullets into Davis' body showed that Davis was sitting down when he was shot.


Dunn left the scene and never called police to report the incident, even after seeing on the news that night that someone had died.

The case has received national attention in part because of Florida's self-defense laws, which allow a person to use deadly force if he has a reasonable fear he is about to be attacked or killed.
Thanks for reading CBS NEWS.
Create your free account or log in
for more features.