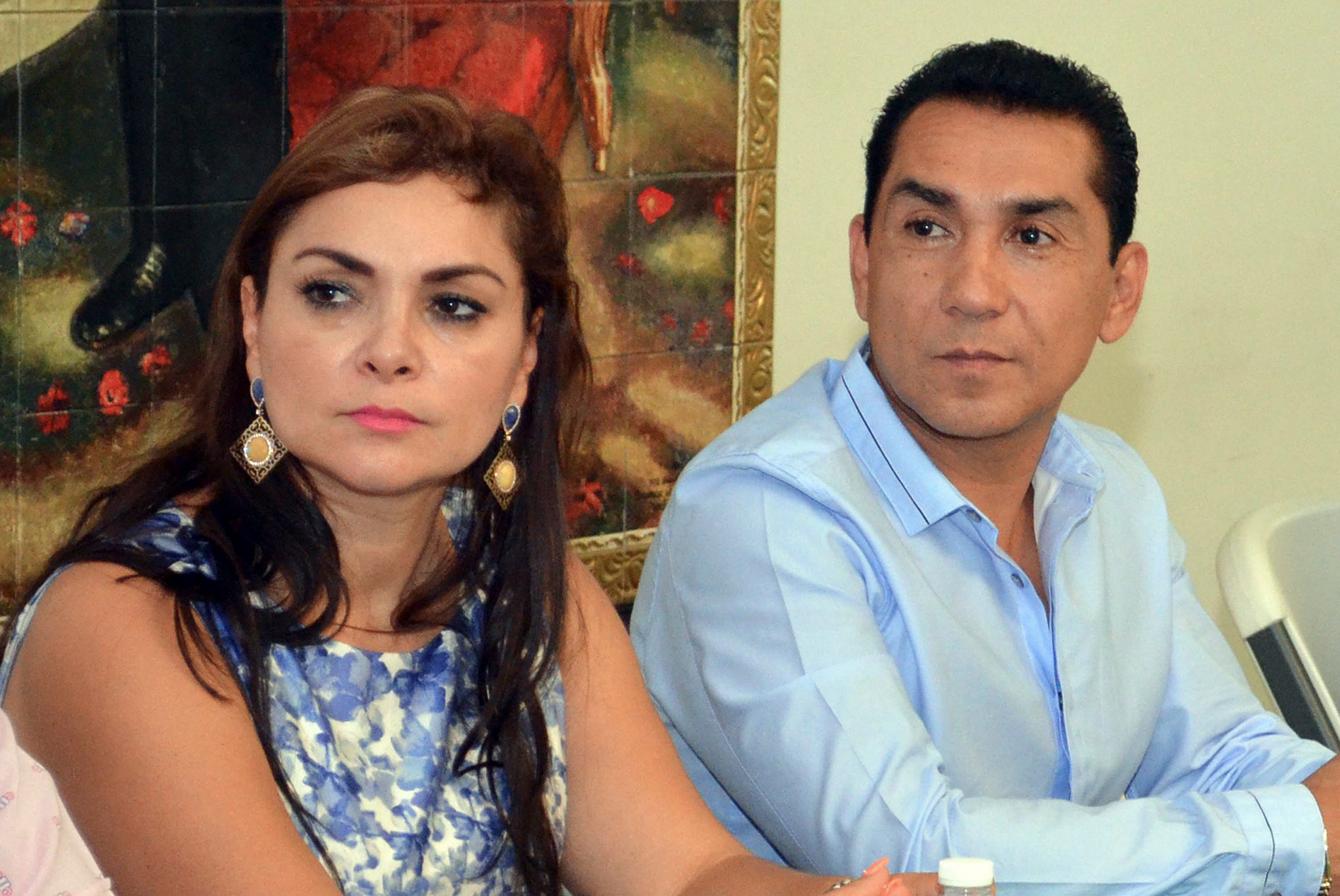 Mexico mayor, wife detained in case of 43 missing students
MEXICO CITY -- Federal police early Tuesday detained the former mayor of the southern Mexican city of Iguala and his wife, who are accused of ordering the Sept. 26 attacks on teachers' college students that left six dead and 43 still missing.
Jose Luis Abarca and his wife, Maria de los Angeles Pineda, were arrested in Mexico City, the Federal Police announced in a Twitter post.
The couple was in the custody of the Attorney General's Office, where they were giving statements. At least 56 other people have been arrested so far in the case, and the Iguala police chief is still a fugitive.
The couple's detention could shed light on disappearances, which have prompted outraged demonstrations across the country to demand the students be found.
"The capture of Mr. Abarca could give us more substantial leads," said Guerrero Gov. Rogelio Ortega, who took office last week after his predecessor, Angel Aguirre, resigned in the midst of the scandal.
"A more precise search that could lead us to our fundamental priority, finding the 43 students alive," he told the Televisa television network.
The students from a rural teachers college had gone to Iguala to canvass for donations and authorities say Abarca ordered the attack on them, believing the students were aiming to disrupt a speech by Pineda. They say the assault was carried out by police working with the Guerreros Unidos drug cartel. Authorities say Pineda was a main operative in the cartel.
They also have said the drug gang essentially ran the town of Iguala, with Abarca receiving payments of 2 million to 3 million pesos ($150,000-$220,000) every few weeks, as a bribe and to pay off his corrupt police force.
Guerreros Unidos have increasingly turned to the lucrative practice of growing opium poppies and sending opium paste to be refined for heroin destined for the U.S. market, according to a federal official.
The search for the students has taken authorities to the hills above Iguala, where 30 bodies have been found in mass graves but none has been identified so far as any of the students. Last week, the search turned to a gully near a trash dump in the neighboring city of Cocula, but still no remains have been identified.
Thanks for reading CBS NEWS.
Create your free account or log in
for more features.