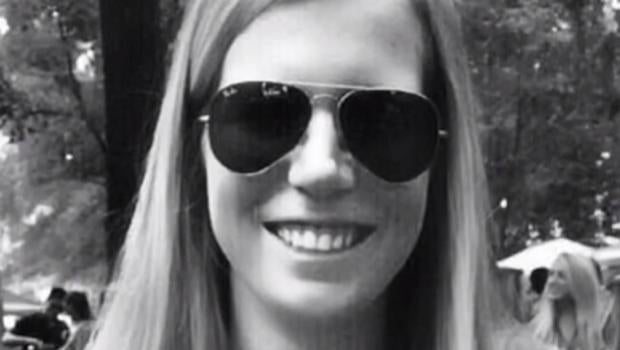 Parents of alleged rape victim sue University of Alabama over her suicide
TUSCALOOSA, Ala. -- The parents of a Texas woman who said she was raped while attending the University of Alabama have sued the alleged attacker, school officials and others, claiming the episode led to her suicide last year.
A federal wrongful death lawsuit filed over the weekend by Michael and Cynthia Rondini of Austin, Texas, claims the alleged assault and officials' subsequent mishandling of the allegations prompted Megan Rondini to kill herself.
The lawsuit says Rondini, then a 20-year-old junior who planned to go to medical school, met a man at a popular Tuscaloosa bar in July 2015. She was later sexually assaulted at his home, possibly after being drugged, the suit contends.
Police investigating the sexual assault were sympathetic toward the man and wrongly focused on Rondini's actions, which including taking a handgun and $3 for cab fare from his home, the lawsuit claims.
"Megan ultimately was treated as a crime suspect and her status as a victim of a sex crime was completely disregarded," the suit said. The young woman withdrew from Alabama and returned home to Texas, where her mental condition deteriorated, according to the complaint.
The man wasn't charged, and the lawsuit claims investigators and university officials mishandled her allegations. The suit contends Rondini afterward suffered depression, anxiety and post-traumatic stress disorder, which her parents say led to her suicide.
The lawsuit names the man, but The Associated Press is not using his name since he was not charged with a crime. It also names Beth Howard, Title IX coordinator at Alabama; Cara Blake of the school's Women and Gender Resource Center; Tuscaloosa County Sheriff Ron Abernathy; and two county officers, investigator Adam Jones and deputy Joshua Hastings.
In a statement, the university declined comment on specifics of the lawsuit but said school officials were "deeply saddened" by Rondini's death and are trying to raise community awareness and support victims of sexual assault.
A lawyer for the man named in the lawsuit denied that he had sexually assaulted her.
"The allegations against my client as set forth in this baseless lawsuit are simply false," the statement said.
Abernathy said the case was referred to a grand jury, which declined to issue an indictment. Letting grand jurors consider evidence rather than filing immediate charges is standard practice in cases with "very conflicting statements," Abernathy said.
The lawsuit was assigned to a federal magistrate judge Monday, but no hearing date was set.
The complaint doesn't seek a specific amount of money. It asks for a court order requiring the sheriff's office to provide better training to officers and "to provide safe conditions to citizens around criminal investigations."
Leroy Maxwell, a Birmingham attorney representing Rondini's family and estate, told CBS affiliate WIAT last month that that had the university provided more support to Rondini, she may have never committed suicide.
"There were steps — plain, obvious steps that could have been taken by so many folks and entities to prevent (the Rondinis') daughter from ultimately taking her life, due to the trauma, the stress that this assault put on her, and the helplessness that she felt," Maxwell said. "The family's outraged. We're all outraged. And we're really — what's important right now is that we really need to do something to make sure it doesn't happen again."
Thanks for reading CBS NEWS.
Create your free account or log in
for more features.