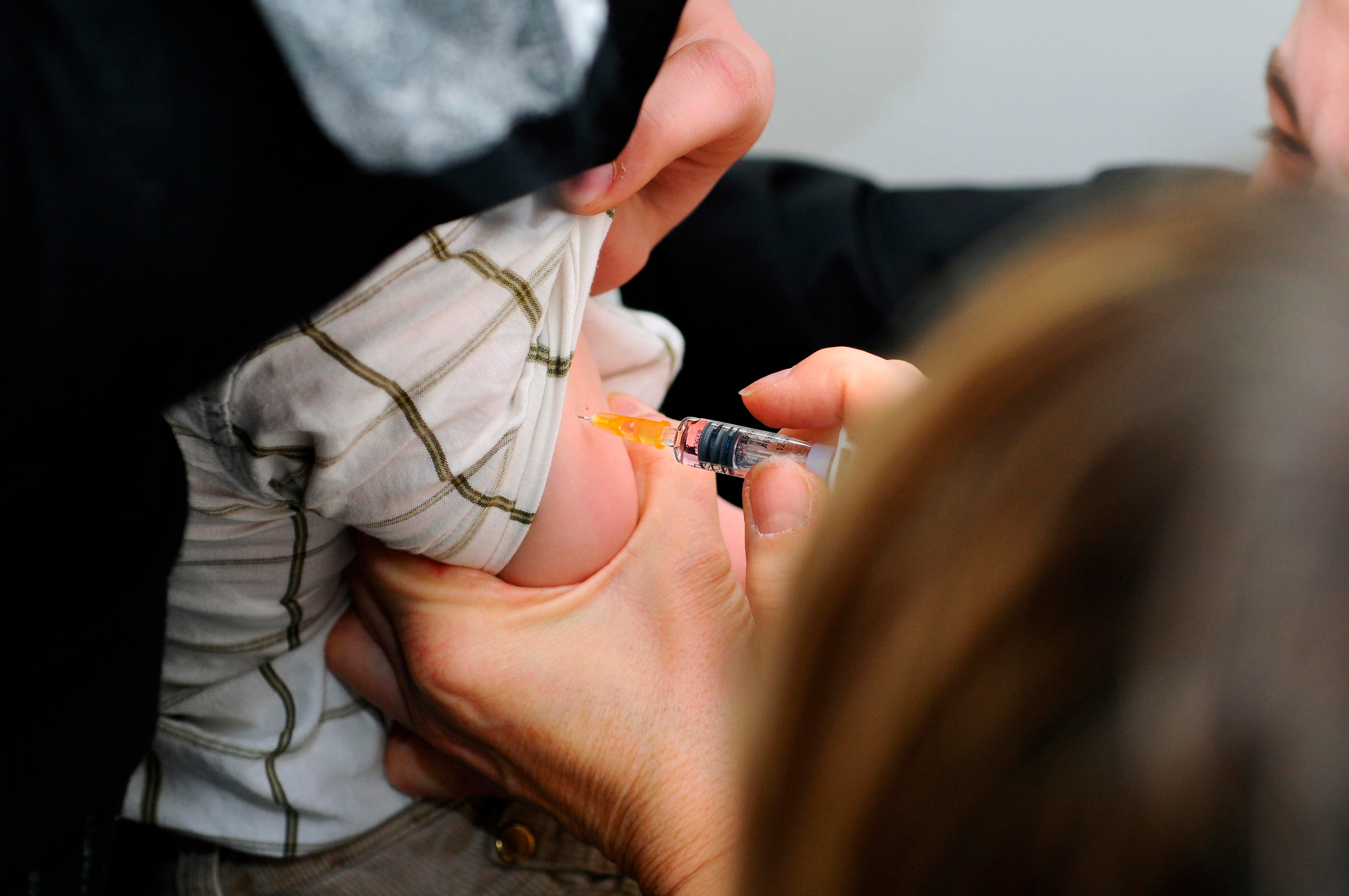 Measles cases skyrocket in Europe, killing dozens
The World Health Organization says the number of measles cases in Europe jumped sharply during the first six months of 2018. At least 37 people have died.
The U.N. agency's European office said Monday more than 41,000 measles cases were reported in the region during the first half of the year. That's more than in any 12-month period so far this decade.
The previous highest annual total was 23,927 cases in 2017. A year earlier, only 5,273 cases were reported.
"We are seeing a dramatic increase in infections and extended outbreaks," Dr. Zsuzsanna Jakab, WHO regional director for Europe, said in a statement. "We call on all countries to immediately implement broad, context-appropriate measures to stop further spread of this disease. Good health for all starts with immunization."
Measles was virtually eliminated in the U.S. after the vaccine became widely available in the 1960s, but outbreaks have flared in recent years — often sparked by a case picked up overseas. The illness is highly contagious and can spread rapidly among people who didn't get the MMR vaccine, which protects against measles, mumps and rubella. Babies too young for the vaccine are especially at risk.
Symptoms of measles may include rash, high fever, cough, runny nose, and red, watery eyes. In rare cases, complications can be life-threatening.
The World Health Organization said half the cases in Europe so far this year — about 23,000 — occurred in Ukraine. France, Georgia, Greece, Italy, Russia and Serbia also had more than 1,000 infections each.
The agency called for better surveillance and increased immunization rates to prevent the disease from becoming endemic.
Thanks for reading CBS NEWS.
Create your free account or log in
for more features.