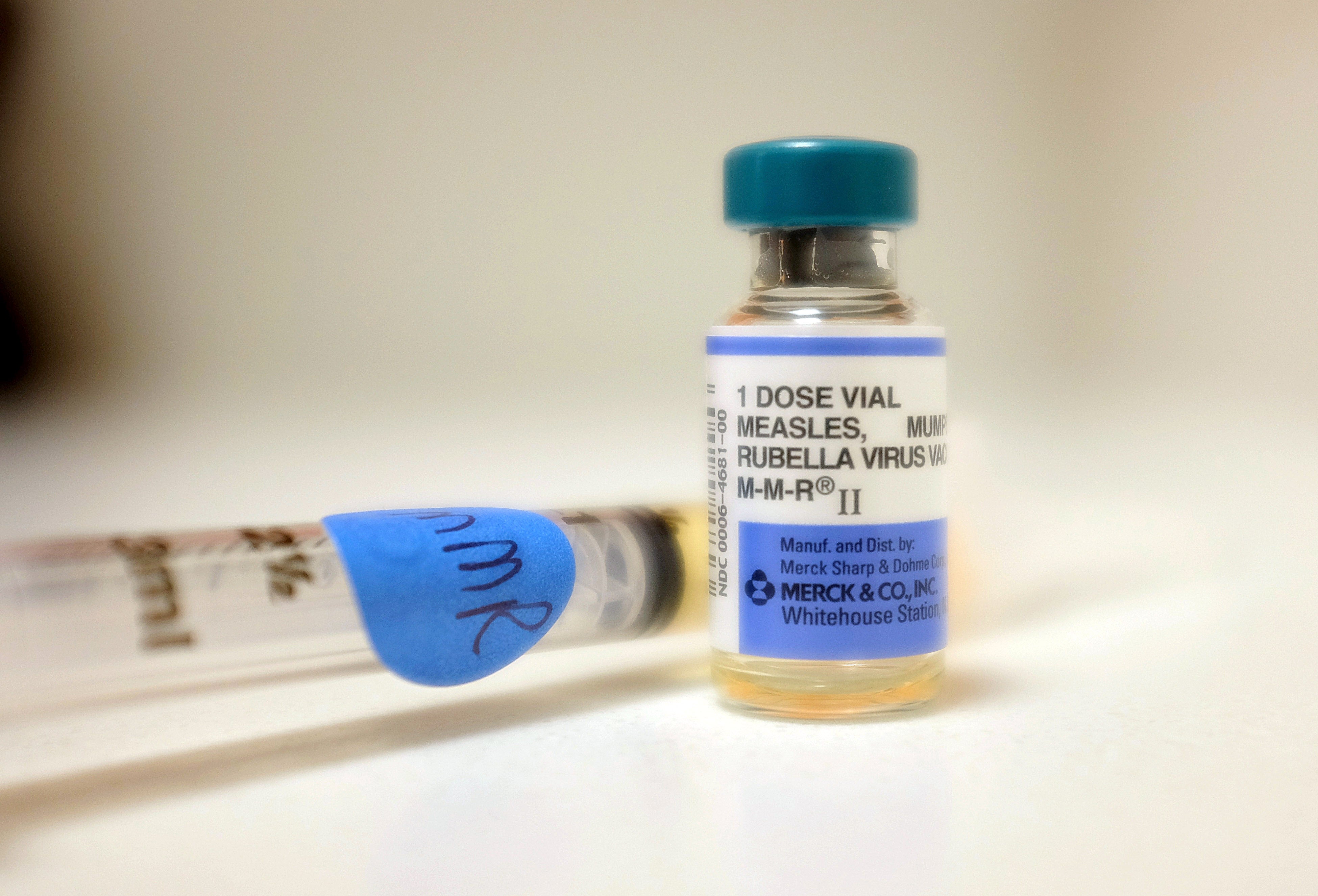 Traveling to Europe? Protect yourself from measles
Peak summer travel season is in full swing and government health officials are reminding those going abroad to take steps to protect themselves against measles amid outbreaks of the disease in some popular vacation spots.
According to the European Center for Disease Prevention and Control, more than 14,000 cases of measles have been reported in Europe since January 2016. In the past year, at least 35 children across the continent died from the disease, the World Health Organization recently reported.
The CDC is urging U.S. travelers to make sure they're vaccinated against measles infection, which could have potentially devastating consequences when returning home.
"Most measles cases in the United States are the result of international travel," said Dr. Gary Brunette, chief of CDC's travelers' health program, said in a statement. "Travelers get infected while abroad and bring the disease home. This can cause outbreaks here in the United States."
So far in 2017, measles has been reported in 15 European countries: Austria, Belgium, Bulgaria, the Czech Republic, Denmark, France, Germany, Hungary, Iceland, Italy, Portugal, Slovakia, Spain, Sweden, and the United Kingdom.
The CDC has issued travel health notices for five countries in Europe with measles outbreaks since November 2016. The most recent notice was issued for France on July 7. The other countries are Belgium, Germany, Italy, and Romania.
The CDC recommends that anyone who isn't protected against measles — either through vaccination or because they had the infection earlier in life — get vaccinated, especially before international travel.
Earlier this year, a study found that more than half of U.S. travelers who should get the measles, mumps, and rubella (MMR) vaccine before they go abroad are not getting the shot.
"Measles is incredibly contagious. Ninety percent of non-immune individuals will become ill with measles if they're exposed," Emily Hyle, M.D., an infectious disease physician at Massachusetts General Hospital and lead author of that study, told CBS News in May when it was published. "And that exposure can be as minimal as walking into a room up until two hours after somebody infected with measles has been there."
It's recommended that travelers see a health care professional at least 4 to 6 weeks before any international travel to allow time to complete a vaccine series and for the body to build up immunity.
Symptoms of measles include a rash, high fever, cough, runny nose, and red, watery eyes. Some people also experience an ear infection, diarrhea, or a serious lung infection such as pneumonia. In severe cases, measles can cause swelling of the brain and death, though this is rare.
"We worry about both immunocompromised patients and the very young," Hyle said. "Those are people who can't get vaccinated. They're not able to take the live virus vaccine and then measles illness can be much more serious in those patients."
Any international travelers coming to the U.S. who think they may have measles should seek medical attention immediately; doctors say they should call ahead to advise the health care facility that they may be infected.
Thanks for reading CBS NEWS.
Create your free account or log in
for more features.