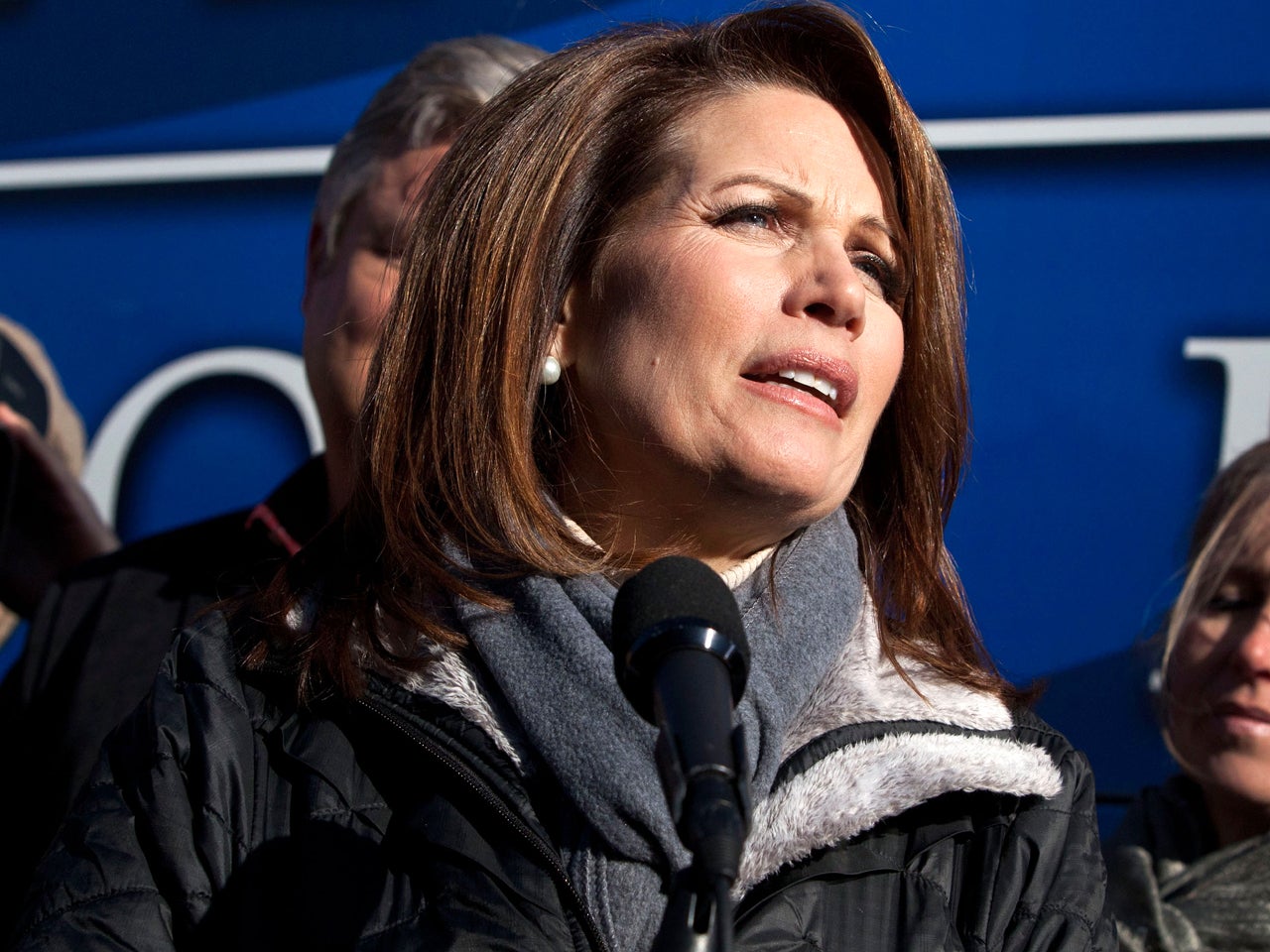 McCain slams Bachmann over Muslim Brotherhood accusations
(CBS News) Even as Sen. John McCain, R-Ariz., admonished as "sinister" her accusations linking Huma Abedin - longtime aide to Secretary of State Hillary Clinton - to Egypt's Muslim Brotherhood, Rep. Michele Bachmann, R-Minn., said Wednesday she will "not be silent as this administration appeases our enemies instead of telling the truth about the threats our country faces."
Letters signed last week by Bachmann and four other Republican members of Congress questioning "the Muslim Brotherhood and other radical groups' access to top Obama administration officials," Bachmann said Wednesday, "are unfortunately being distorted." The tea party firebrand and onetime presidential hopeful included in the letters a critique of Abedin's high-profile position considering her family members' ties to Egypt's Muslim Brotherhood.
"The Department's Deputy Chief of Staff, Huma Abedin, has three family members - her late father, her mother and her brother - connected to Muslim Brotherhood operatives and /or organizations," Bachmann wrote in the letter, which was sent to State Department Deputy Inspector General Harold Geisel, among others. "Her position affords her routine access to the Secretary and to policy making." Abedin is also the wife of disgraced former congressman Anthony Weiner, D-N.Y.
Reps. Trent Franks, R-Ariz., Louie Gohmert, R-Texas, Thomas Rooney, R-Fla., and Lynn Westmoreland, R-Ga., joined Bachmann in signing the letters. But McCain on Wednesday took to the Senate floor to defend Abedin - a "friend," he said, who "represents what is best about America."
Watch some of McCain's remarks Wednesday in the video to the left.
"Rarely do I come to the floor of this institution to discuss particular individuals," the Republican senator said. "But I understand how painful and injurious it is when a person's character, reputation, and patriotism are attacks without concern for fact or fairness."
McCain said Bachmann's allegations "rest solely on a few unspecified and unsubstantiated associations of members of Huma's family," and criticized the letter for neglecting to offer "not one instance of an action, a decision or a public position that Huma has taken while at the State Department or as a member of then-Sen. Clinton's staff that would lend credence to the charge that she is promoting anti-American activities within our government."
After Rep. Keith Ellison, D-Minn., one of two Muslims currently serving in Congress, wrote to Bachmann on Wednesday afternoon asking to back up her claims, Bachmann responded with another letter, quoting a 2002 law review article by the director of the Center for the Study of Islam and Christian-Muslim Relations that says Abedin's father "was the founder of the Institute of Muslim Minority Affairs in Jeddah, Saudi Arabia, and institution that had the quiet but active support of the then-General Secretary of the Muslim World League, Dr. Umar Abdallah Nasif."
The Muslim World League, Bachmann said, has a "longtime history of being closely aligned and partnering with the Muslim Brotherhood." Pointing out that foreign influence of family members is considered when giving security clearances, Bachmann continued, "given the reasonable assumption that Ms. Abedin has a high-level security clearance... I am particularly interested in exactly how, given what we know from the international media about Ms. Abedin's documented family connections with the extremist Muslim Brotherhood, she was able to avoid being disqualified for a security clearance."
Thanks for reading CBS NEWS.
Create your free account or log in
for more features.