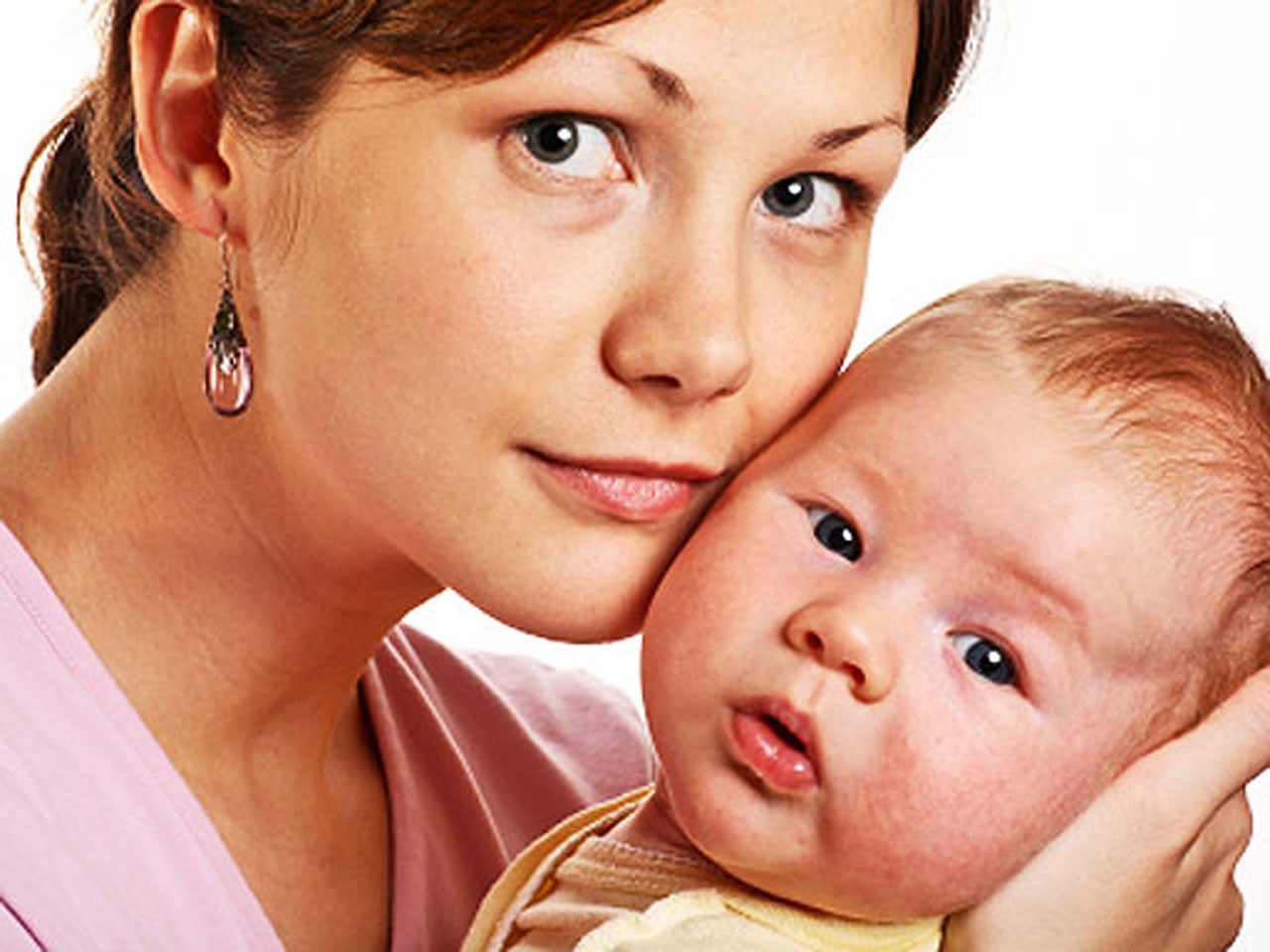 Many babies starting solid foods too early, CDC study says
Many young children may be switching to solid foods months too early, according to federal researchers.
A new study from the Centers for Disease Control and Prevention (CDC) finds more than 40 percent of parents introduced solid foods to their infants before they were 4 months old. The American Academy of Pediatrics recommends children start eating solid foods when they are between 4 to 6 months of age.
"Clearly we need better dissemination of the recommendations on solid food introduction," study author Dr. Kelley Scanlon, an epidemiologist with the CDC, told The New York Times. "Health care providers need to provide clear and accurate guidance, and then provide support to help parents carry out those recommended practices."
Pediatricians have urged new moms to breast-feed their children exclusively for the first six months of their lives, with supplemental breast-feeding continued over the course of a year once solid foods are introduced.
Generally by the time babies reach 4 to 6 months of age, a child can hold his or her head up in a high chair, open his or her mouth when food comes their way, and weighs enough to (about 13 pounds or more) to be ready for solid foods, according to the academy.
Scanlon and her team analyzed data from about 1,300 mothers who introduced solid foods to their infants during the first year of pregnancy, and were asked the reasons behind their decisions.
Researchers found the highest percentage of infants whose moms introduced solid foods before 4 months were among those who fed exclusively with formula (52.7 percent) and the lowest percentage of those who started early were among infants who were breast-fed exclusively (24.3 percent).
The most common reasons for introducing solid foods early were: "My baby was old enough," "My baby seemed hungry," "I wanted to feed my baby something in addition to breast milk or formula," "My baby wanted the food I ate," "A doctor or other health care professional said my baby should begin eating solid food," and "It would help my baby sleep longer at night."
Moms who were most likely to start solid food too early were younger, unmarried, less-educated or received government assistance through the WIC program.
The research was published March 25 in Pediatrics.
Introducing solid foods too early can cause health risks, according to the researchers, because babies' bodies may not yet prepared for chewing and swallowing. Introducing solid foods too early may also suggest mothers are cutting short breast-feeding. Children who aren't breast-fed are at higher risk for obesity, diabetes, respiratory and ear infections, eczema, and tend to require more doctor visits, hospitalizations and prescriptions, according to the CDC.
Scanlon told HealthDay that pediatricians need to provide accurate, clear messages about appropriate cues feeding, such as, "a baby who's crying a lot isn't always hungry."
Dr. T.J. Gold, a pediatrician with Tribeca Pediatrics in Brooklyn, told the New York Times some parents who are aware of the best age to feed their infants may be turning to solid foods because they're struggling to make ends meet.
"The formula gets really expensive, especially in the 4-to-6-month window," Dr. Gold said. "And if you have more than one child and you're already preparing food for the whole family, it's much easier to just start sweeping things off your plate."
The American Academy of Pediatrics has more information on introducing solid foods to infants.
Thanks for reading CBS NEWS.
Create your free account or log in
for more features.