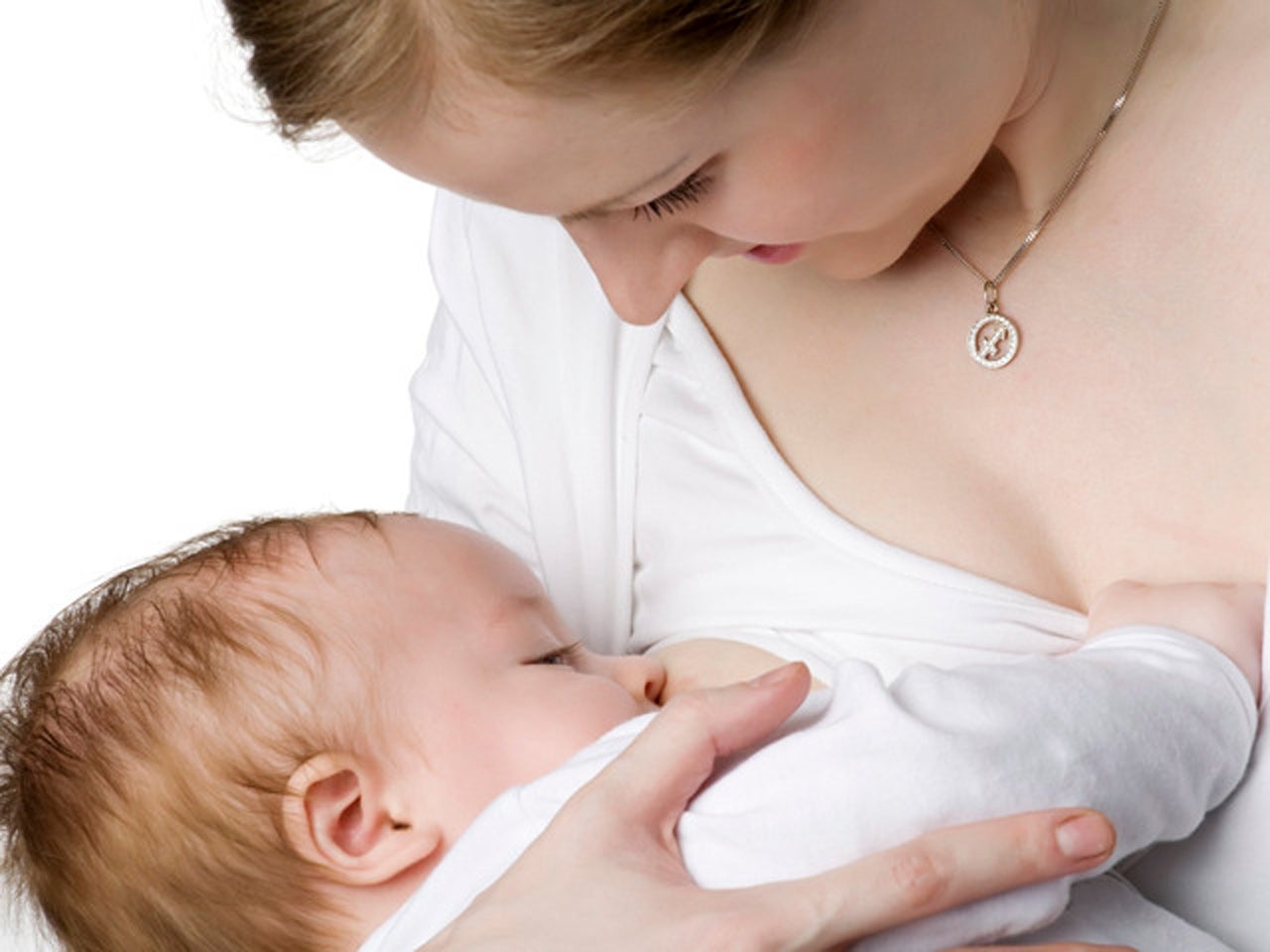 CDC: More US mothers are breast-feeding but overall rates still low
The Centers for Disease Control and Prevention announced on Thursday that breast-feeding rates had increased across all race and ethnic groups from 2000 to 2008 in the United States.
"Breast-feeding is good for the mother and for the infant -- and the striking news here is, hundreds of thousands more babies are being breast-fed than in past years, and this increase has been seen across most racial and ethnic groups," CDC Director Dr. Tom Frieden said in a press release. "Despite these increases, many mothers who want to breast-feed are still not getting the support they need from hospitals, doctors, or employers. We must redouble our efforts to support mothers who want to breast-feed."
During the eight-year period, the number of mothers who started breast-feeding went up 4 percentage points. Mothers who were still breast-feeding at six months increased almost 10 percentage points from 35 percent in 2000 to nearly 45 percent in 2008. The difference between African American and white mothers who breast-fed also shrunk 8 percentage points during the same time period.
Breast-feeding provides protections for newborns and infants, according to CDC. Not only is the milk easier to digest, it can provide valuable antibodies, cells and hormones to help protect a child from illness. Babies who are fed breast milk have lower rates of ear infections, diarrhea, respiratory infections, asthma, type 2 diabetes and necrotizing entercolitis (which attacks the gastrointestinal tract in premature infants) than formula-fed children. Other research suggests the breast milk may reduce the chance of developing type 1 diabetes, childhood leukemia, sudden infant death syndrome (SIDS) and atopic dermatitis (a form of infant skin rash). Lower rates of obesity have been observed in some studies, but the data has recently come into question according to a statement published in the New England Journal of Medicine on Jan. 30.
The World Health Organization recommends that babies should be exclusively breast-fed for the first six months of life, and then receive a combination of breast milk and easily digestible foods through the age of 2. Research shows that if 90 percent of families exclusively breast fed for 6 months, almost 1,000 infant deaths may be prevented annually and $13 billion would be saved in medical costs each year, according to the U.S. Department of Health and Human Services Office on Women's Health.
Infants who are breast-fed for the first six months have a 72 percent lower risk of hospitalization for lower respiratory tract infections, a 64 percent reduced risk for nonspecific gastrointestinal tract infections, a 58 percent risk reduction for the intestinal infection necrotizing enterocolitis in preterm infants, and a 27 percent to 42 percent reduction in allergic diseases in breast-fed infants, the American Academy of Pediatrics (AAP) reported.
Early breast milk called colostrum has been nicknamed "liquid gold" because of its thick, yellow appearance and the nutrients and antibodies it contains. Mature milk, which begins to be produces by the third to fifth day after giving birth has the appropriate amount of fat, sugar, water and protein to nourish your child.
In addition, breast-feeding aids mothers by helping them save money, bond with their child and settle into the routine of having a new child. It can also lower the risk of type 2 diabetes, breast cancer, ovarian cancer and postpartum depression.
Despite the increasing rates, the CDC cautioned that more mothers still need to breast feed. Only 45 percent of mothers are breast-feeding at six months, and 23 percent continue to 12 months. African-American mothers still have the lowest rates of continual breast feeding even though they increased their overall breast feeding rates by 13 percent.
Scottish mothers claimed in a March 2012 study that a lack of medical advice, lack of support from their family and a variety of issues, including confusion on how to use breast pumps, led them to stop breast-feeding exclusively until six months. The researchers suggested that women need more help right after birth to encourage and teach them to breast-feed, as well as continued support three or four months after having a new child.
Another study released in July 2012 showed that only 32.4 percent of new mothers who want to try exclusively breast-feeding their baby for three months or more actually reach that mark. The authors suggested a "Baby-Friendly Hospital Initiative" (BFHI) that would promote exclusive breast-feeding while infants stayed in the hospital.
"Hospitals can make a big difference by becoming baby friendly and insuring that every woman has the best possible chance of starting breast-feeding," Freiden said in a statement about the CDC report.
Thanks for reading CBS NEWS.
Create your free account or log in
for more features.