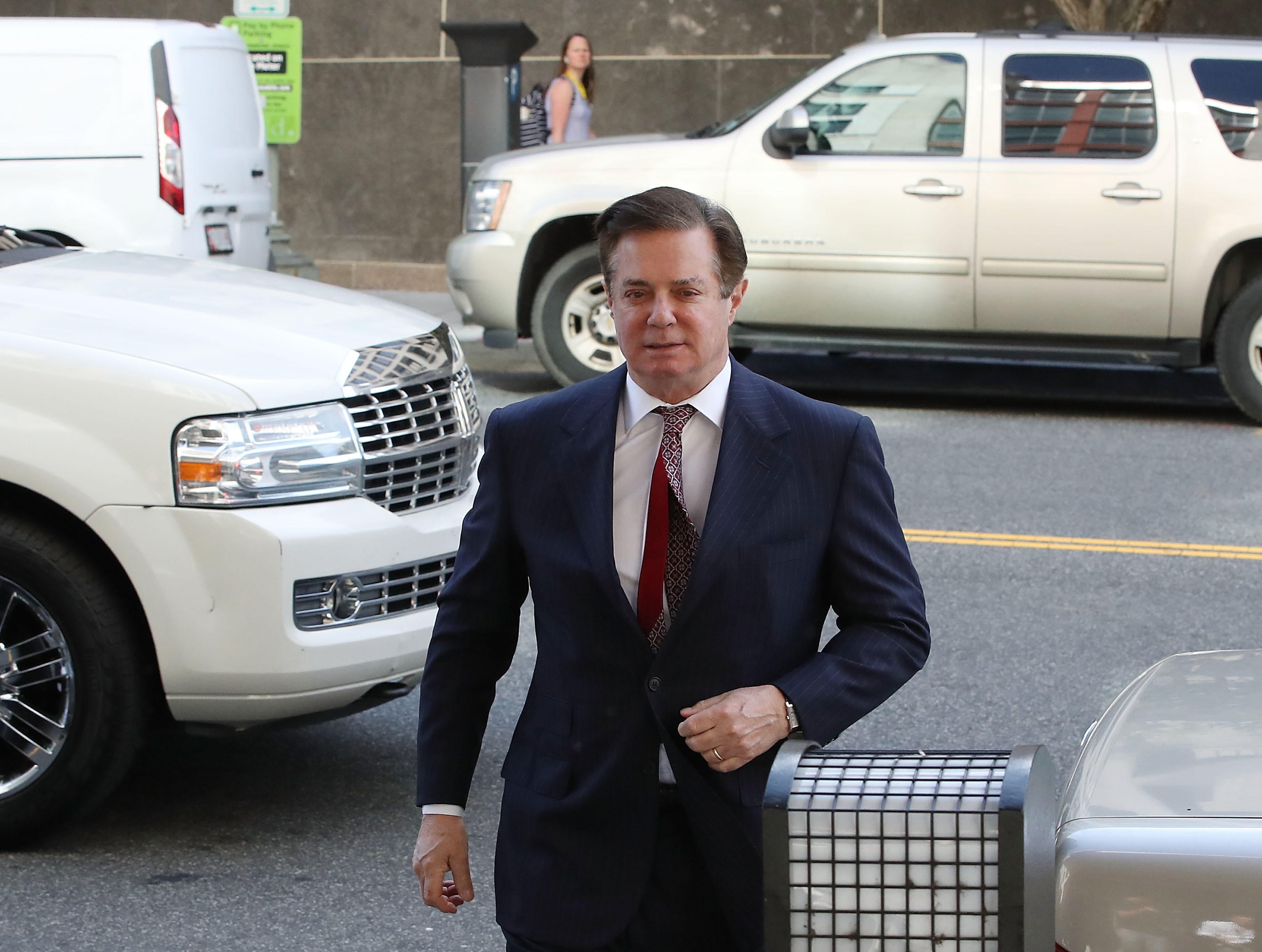 Paul Manafort says he's being treated like a "VIP" in jail
Reporting by Clare Hymes
A new filing by federal prosecutors reveals quite a bit about the conditions of Paul Manafort's detention -- just days after lawyers for the former Trump campaign chairman said he was in solitary confinement for 23 hours a day. The filing suggests Manafort's circumstances are much less grim.
It includes taped conversations, in which Manafort has said he's being treated like a "VIP" and has access to all the paperwork he needs to prepare his defense. I "have all my files, like I would at home," he says.
Manafort had initially argued that his detention in Northern Neck, Virginia, a couple of hours outside Washington, has impeded his ability to work on his defense for his fraud trials. The government disputes this, noting that in a taped phone conversation, Manafort was heard saying, "I've gone through all the discovery now," and that he has "all my files, like I would at home."
"[C]ontrary to Manafort's assertions about his jail conditions, Manafort is in a private unit in which he can review materials and prepare for trial," the special counsel said in its brief. The government's description makes it sound somewhat more like a hotel room with some restrictions.
"Among the unique privileges Manafort enjoys at the jail are a private, self-contained living unit, which is larger than other inmates' units, his own bathroom and shower facility, his own personal telephone, and his own workspace to prepare for trial," the special counsel wrote. "Manafort is also not required to wear a prison uniform."
Telephone logs show that in the last three week Manafort has had over 100 calls with his lawyers and another 200 with other people. The unit also has a personal laptop which can be used in both his unit and his separate workroom. In the workroom, he can review documents and meet with his lawyers between the hours of 8:30 a.m. and 10 p.m. According to the government, Manafort has had multiple visits a week from his legal team according to visitor logs.
"Manafort has spoken to his attorneys every day, and often, multiple times a day," the government observed.
While he isn't technically allowed to send or receive emails, Manafort has, according to the special counsel, developed a workaround, revealing on a monitored phone call that "in order to exchange emails, he reads and composes emails on a second laptop that is shuttled in and out of the facility by his team. When the team takes the laptop from the jail, it reconnects to the internet and Manafort's emails are transmitted."
On Wednesday, Manafort's lawyers filed a response to the government's description of his detention, calling it a "cavalier dismissal" of the challenges that come with two trials. They also complained about the special counsel's use of Manafort's phone conversations, and they argue that the government is creating its own narrative of Manafort's current situation
"Armed with personal conversations between Mr. Manafort and his family, the Special Counsel selects snippets to support its version of events," Manafort's filing reads.
Judge T.S. Ellis has not yet ruled whether he will postpone the trial or allow Manafort to change venue to Roanoke. For now the trial in Virginia is still set to begin July 25.
Thanks for reading CBS NEWS.
Create your free account or log in
for more features.