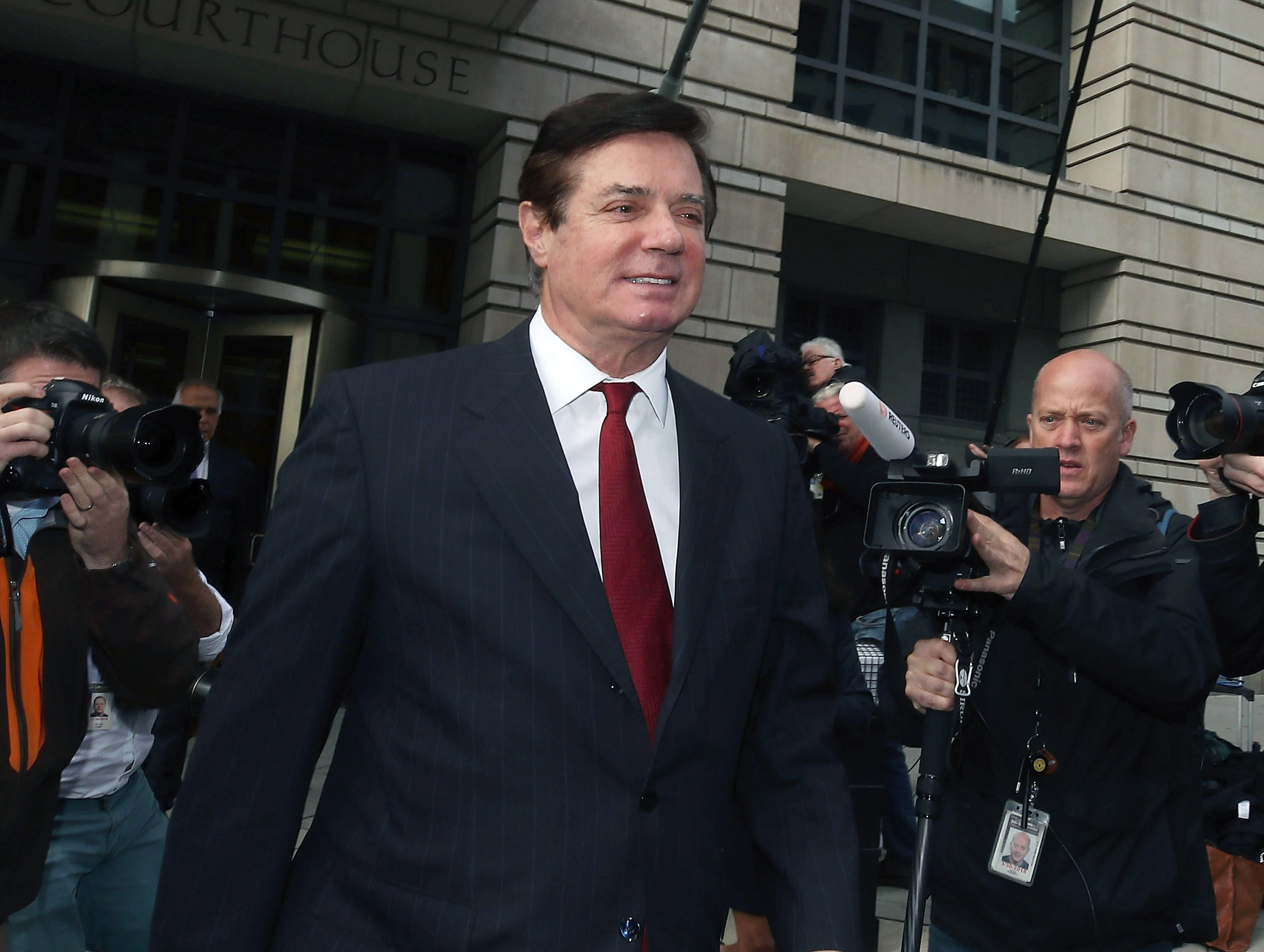 Manafort, Gates must have booze-free Thanksgiving if they travel: Judge
Former Trump campaign manager Paul Manafort and his associate Rick Gates may travel locally for Thanksgiving — but they can't drink if they do, according to a new order from U.S. District Court Judge Amy Berman Jackson.
Minutes from court proceedings Tuesday show the judge will allow the pair to travel for the holiday, as long as they provide the exact time and locations of where they are going, and refrain from drinking alcohol. They also must keep their GPS devices on during their holiday excursions.
"Neither defendant may consume alcohol at any of these events," the minutes said.
Manafort and Gates are subject to GPS monitoring and house arrest as they are charged with conspiracy and money laundering, among other counts. The charges are a result of the grand jury stemming from special counsel Robert Mueller's probe into Russian election meddling and any ties to the Trump campaign. Both Manafort and Gates have pleaded not guilty. Meanwhile, former Trump campaign aide George Papadopoulos has pleaded guilty to lying to the FBI about his contacts with foreign nationals.
Manafort has offered $12 million in assets to avoid house arrests, but the court has determined he is too much of a flight risk, given his wealth and contacts overseas. Manafort has three passports, which his lawyers have defended.
"While some reports have painted this as though Mr. Manafort is akin to a 68-year-old 'Jason Bourne' character, the facts are much more mundane," a court filing earlier this month from Manafort's lawyer argues. "Mr. Manafort possessed a passport, the type of which is generally held by most U.S. citizens. He also possessed a second passport to submit with visa applications to certain foreign countries. (The process for obtaining a visa can sometimes be lengthy and U.S. citizens who travel abroad frequently are no doubt familiar with this circumstance.)"
CBS News' Clare Hymes contributed to this report.
Thanks for reading CBS NEWS.
Create your free account or log in
for more features.