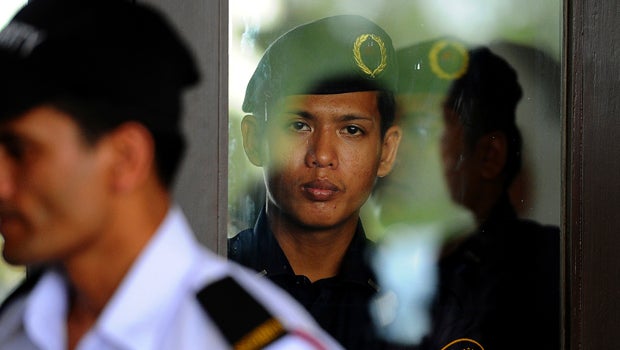 Who was cleared in Malaysia plane criminal probe?
Malaysia's police chief said Wednesday that the criminal investigation into the disappearance of Malaysia Airlines Flight 370 is now focused on the pilots and the cabin crew, CBS News correspondent Holly Williams reports from outside Perth, Australia.
The police chief also said that all 227 passengers have been cleared of any involvement, but he admitted that what happened onboard the plane may never be known.
Suspicion has fallen on pilot Zaharie Ahmad Shah and co-pilot Fariq Abdul Hamid, and investigators have now begun interviewing the families of the flight crew.
Jacquie Gonzales' husband, Patrick Gomez, was the chief steward on Flight 370.
She told CBS News that Malaysian police went to her home Tuesday and asked about Patrick's bank accounts, insurance and even his hobbies.
But the crucial missing link for investigators is the plane's wreckage - and especially its two black boxes, or flight recorders.
A multinational search involving aircraft and ships from eight countries still hasn't found a single piece of debris from the missing plane.
Now, a British nuclear submarine - the HMS Tireless - has joined the operation in the search area around 1,000 miles off Australia's west coast.
On Wednesday, Malaysian officials met privately with some of the families of those onboard.

The families' grief has turned to anger and frustration.

They say they're not being told the whole truth about the investigation, and they accuse the Malaysian authorities of insensitivity, in particular for informing them of the plane's fate via text message.

"They conducted themselves very well in the meeting," said Azharuddin Abdul Rahman, chief of Malaysia's civil aviation department, "and we had a very good question and answers time."

The Malaysian prime minister will arrive in Perth Wednesday night. He'll pay a visit to Pearce air base Thursday to thank all of those involved in the search operation.
Thanks for reading CBS NEWS.
Create your free account or log in
for more features.