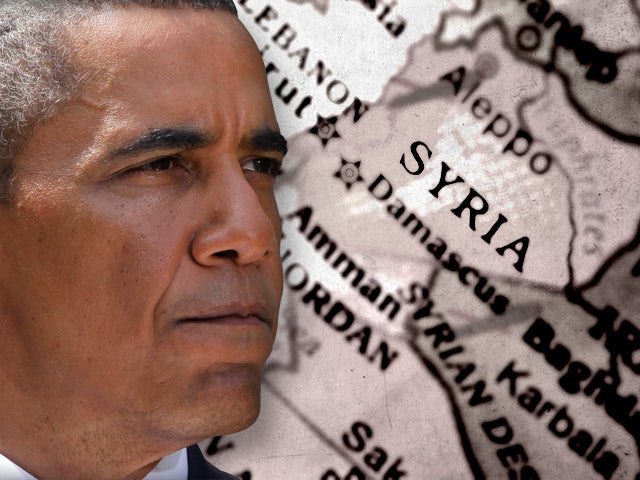 Majority opposes military attack on Syria, poll says
By Sarah Dutton, Jennifer De Pinto, Anthony Salvanto and Fred Backus

As President Obama and his administration ramp up their efforts to convince Congress and the American people to support an attack on Syria, a CBS News/New York Times poll shows a majority of Americans opposes military strikes.

Six in 10 Americans oppose military air strikes against Syria, and a majority - 56 percent - disapproves of how Mr. Obama is handling the matter.
With the president set to address the nation Tuesday night following 10 days of explanations from all levels of the administration, only 14 percent of Americans say the administration has explained its goals for a strike.
Seventy-nine percent of Americans (including majorities of Republicans, Democrats and independents) say the Obama administration has not yet clearly explained what U.S. goals are in Syria.
There is widespread concern among the public that action now would lead to prolonged war: 66 percent are very concerned about a long and costly involvement.
Sixty-one percent currently oppose air strikes in response to the reported chemical weapon attacks used by the Syrian government. Opposition is stronger among Republicans and independents than it is among Democrats.
Eighty-seven percent of Americans are at least somewhat concerned that a U.S. strike would lead to a long and costly involvement in Syria, including a 66 percent majority who are very concerned about that. Americans of all political stripes are concerned.

________________________________________________________

This poll was conducted by telephone from September 6-8, 2013 among 1,011 adults nationwide. Data collection was conducted on behalf of CBS News/The New York Times by Social Science Research Solutions of Media, Pa. Phone numbers were dialed from samples of both standard land-line and cell phones. The error due to sampling for results based on the entire sample could be plus or minus three percentage points. The error for subgroups may be higher. Interviews were conducted in English and Spanish. This poll release conforms to the Standards of Disclosure of the National Council on Public Polls.
Thanks for reading CBS NEWS.
Create your free account or log in
for more features.