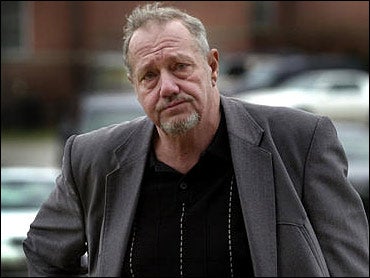 Lottery Winner: Thieves "Got All My Money"
A man beset by problems since winning a record lottery jackpot says he can't pay a settlement to a casino worker because thieves cleaned out his bank accounts.
Powerball winner Jack Whittaker gave that explanation in a note last fall to a lawyer for Kitti French, who accused him of assaulting her at the Tri-State Racetrack and Gaming Center, a slots-only casino near Charleston, according to a motion French's lawyer filed this week demanding payment of the confidential settlement.
Although he was already a wealthy contractor, Whittaker became an instant celebrity on Christmas Day 2002 after winning a $314.9 million Powerball jackpot. He took his winnings in a lump sum of $113 million after taxes, and at a news conference in which he came across as a jolly saint, he promised to donate one-tenth to his church and contribute to other causes.
He soon created a charity to help people find jobs, buy food or get an education; he split $7 million among three churches; and he gave money to improve a Little League park and buy playground equipment and coloring books for children.
But his life has been marred by lawsuits and personal tragedies. He faced his granddaughter's death by drug overdose in 2005; he was sued for bouncing checks at Atlantic City, N.J., casinos; he was ordered to undergo rehab after being arrested on drunken driving charges; his vehicles and business have been burglarized; and he was sued by the father of an 18-year-old boy, a friend of his granddaughter's, who was found dead in Whittaker's house.
In the latest lawsuit, Whittaker told French's lawyer, John Barrett, that "a team of crooks" cashed checks in September at 12 City National Bank branches and "got all my money," according to the motion Barrett filed Wednesday in state court.
"I intend to pay but can't without any money," Whittaker wrote, according to the motion.
An official with City National Bank said Friday the bank is investigating "small discrepancies" in Whittaker's accounts.
Calls to Whittaker and his lawyers Friday were not immediately returned.
Thanks for reading CBS NEWS.
Create your free account or log in
for more features.