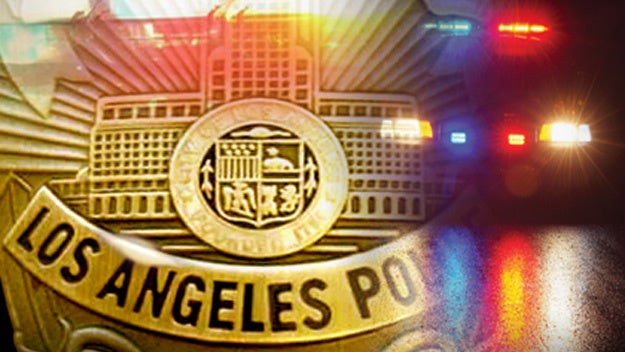 LAPD officers accused of sexually assaulting women while on duty
LOS ANGELES --Two Los Angeles Police Department officers have been charged with repeatedly sexually assaulting four women, in most incidents while on duty, according to the Los Angeles County District Attorney's Office.
The veteran officers, James Nichols, 44, and Luis Valenzuela, 43, are accused of a string of sexual assaults that occurred between December 2008 and March 2011. At least three of the women were allegedly sexually assaulted on multiple occasions, according to a criminal complaint.
The officers worked together as partners assigned to the Hollywood Division, according to the DA's office.
Prosecutors allege the officers sexually assaulted the women, 19, 24, 25 and 34, at several locations including in their police vehicle. All four women had been arrested by the officers at various times in connection with narcotics-related offenses, the DA's office says.
Both are accused of sexually abusing the women by threatening to use their authority as police officers to "incarcerate, arrest or deport" them, according to the criminal complaint. In one Dec. 16, 2008 incident, the officers are accused of restraining one of the women during the alleged abuse, the complaint says.
Nichols and Valenzuela are both charged with multiple counts including forcible rape, rape by threat to arrest or deport, oral copulation under color of authority and oral copulation by force. Valenzuela is facing an additional count of assault with a firearm for allegedly pointing a gun at one of the victims, the DA's office says.
The two are scheduled to be arraigned Thursday. Prosecutors will ask for $3.83 million bail for Nichols and $3.76 million for Valenzuela.
A spokesman for the LAPD confirmed that the department is investigating the case, but didn't have further comment and referred questions to the DA's office. It wasn't immediately clear whether Nichols and Valenzuela had lawyers.
If convicted, Nichols and Valenzuela face up to life in prison.
Thanks for reading CBS NEWS.
Create your free account or log in
for more features.