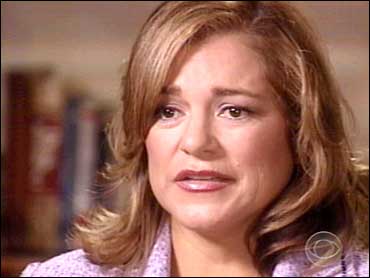 Loretta Sanchez: "The Vietnamese" are Trying to Take My Seat
California Democratic Rep. Loretta Sanchez has come under fire for recent comments she made stating that "the Vietnamese" were trying to steal her congressional seat.
"The Vietnamese and the Republicans are, with an intensity, trying to take this seat from which we have done so much for our community -- to take this seat and give it to this Van Tran, who is very anti-immigrant and very anti-Hispanic," Sanchez said during a recent Spanish-language interview with Univision, according to the Orange County Register.

Tran, a Republican state assemblyman and Sanchez's challenger for the seat, is a Vietnamese-American whose family immigrated to the United States in 1975 amid political turmoil in Vietnam, according to his website.
Tran's campaign promptly responded to Sanchez's comments, saying "the attack against immigrants and the Vietnamese community on national television is shocking. The 47th congressional district belongs to the people and not an individual ethnicity."
"At a time when our state faces an unemployment rate above 12 percent, Loretta Sanchez resorts to insensitive racist attacks against her own constituents," said Tran campaign manager George Andrews, according to the Register.
Andrews added: "This is one of many incidents demonstrating that Loretta Sanchez is disconnected with the values of central Orange County. In fact, she has attended more parties at the Playboy Mansion than bills passed in Congress. Her record is abysmal and so all she has to run on is personal attacks," Edwards said.
Sanchez's campaign responded that her comments specifically referenced "those in the Vietnamese community who are supporting her opponent," not the Vietnamese Americans as a whole.
Critical Contests: Interactive Map with CBS News' Election 2010 Race Ratings
---
Lucy Madison is a political reporter for CBSNews.com. You can read more of her posts here. Follow Hotsheet on Facebook and Twitter.
Thanks for reading CBS NEWS.
Create your free account or log in
for more features.