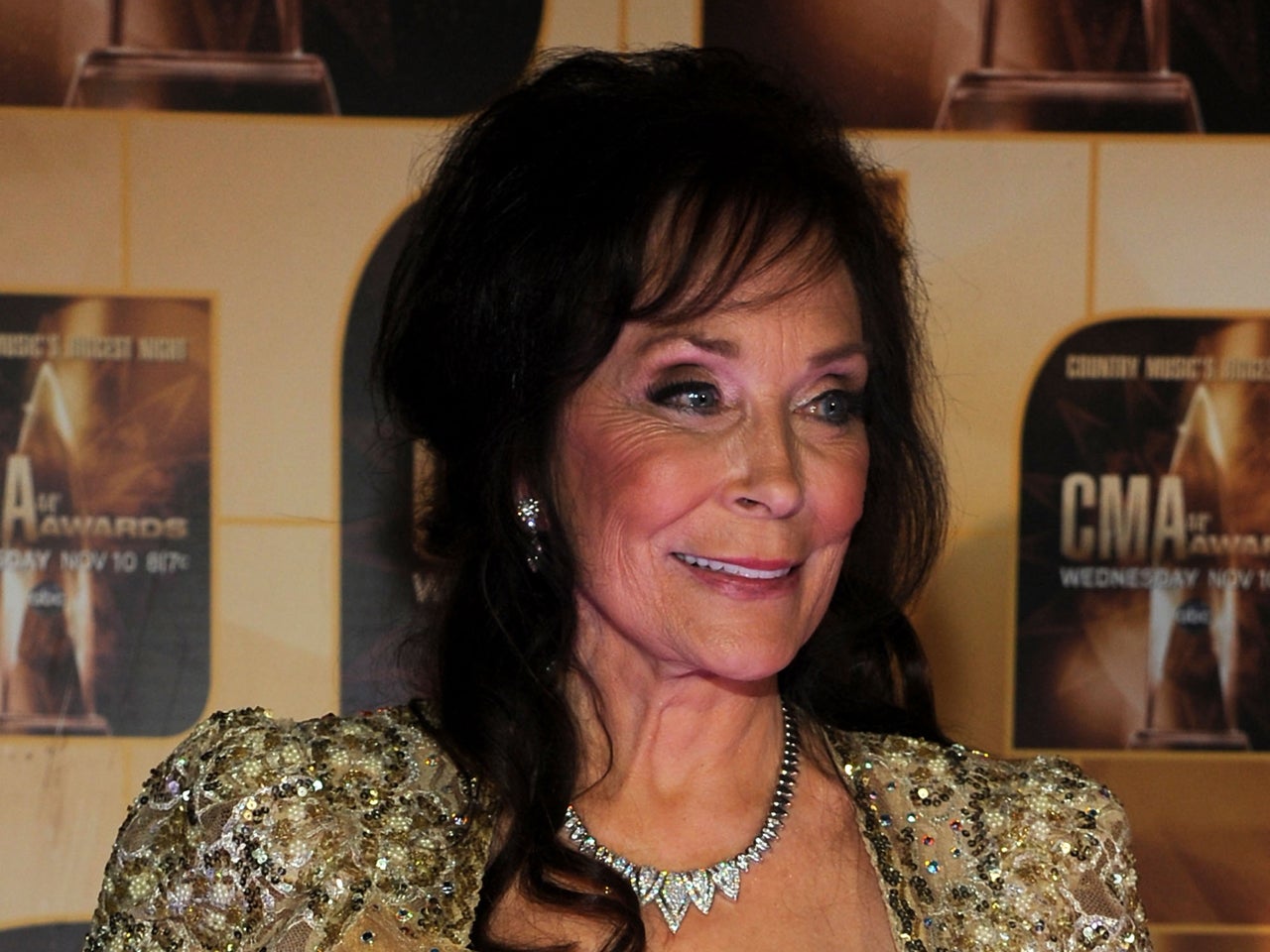 Loretta Lynn is 80, not 77, documents show
(CBS/AP) - Country singer Loretta Lynn is three years older than she has led people to believe, an age change that undermines the story she told of being married at 13 in "Coal Miner's Daughter," documents obtained by The Associated Press show.
Read more: Ailing Loretta Lynn pulls out of music festival
Read more: Loretta Lynn picks Zooey Deschanel to star in "Coal Miner's Daughter" musical
Lynn's birth certificate on file at the state Office of Vital Statistics in Frankfort, Ky., shows that Loretta Webb was born on April 14, 1932, in Johnson County, Ky. That makes her 80 years old, not 77. Also on file is her marriage license and two affidavits from her mother, Clara Marie Ramey, and S.W. Ward Jr., who was not related to the family, listing the same birthdate.
The records weren't filed until 1965, which meant that Lynn needed multiple documents to prove her age at that time. Lynn's signature appears on the document as Loretta Webb Lynn.
The way Lynn chose to tell it in her autobiography, "Coal Miner's Daughter," she was married at 13, moved with her husband to Washington State at 16 and was a mother of four by 18. The marriage certificate shows that Lynn instead married just shy of her 16th birthday, which was not unusual in Kentucky at that time. Her husband was 21. Most books and public references to Lynn list her current age as 77.
When contacted by the AP, Lynn's spokeswoman, Nancy Russell of Nashville, Tenn., declined comment. She said that Lynn has told her before in no uncertain terms, "If anyone asks how old I am, tell them it's none of their business!"
In 1972, Lynn became the first woman to be named entertainer of the year by the Country Music Association. She is known for hits, including "Coal Miner's Daughter," "You Ain't Woman Enough," "The Pill," "Rated X," and "Don't Come Home A' Drinkin' (With Lovin' on Your Mind)."
Thanks for reading CBS NEWS.
Create your free account or log in
for more features.