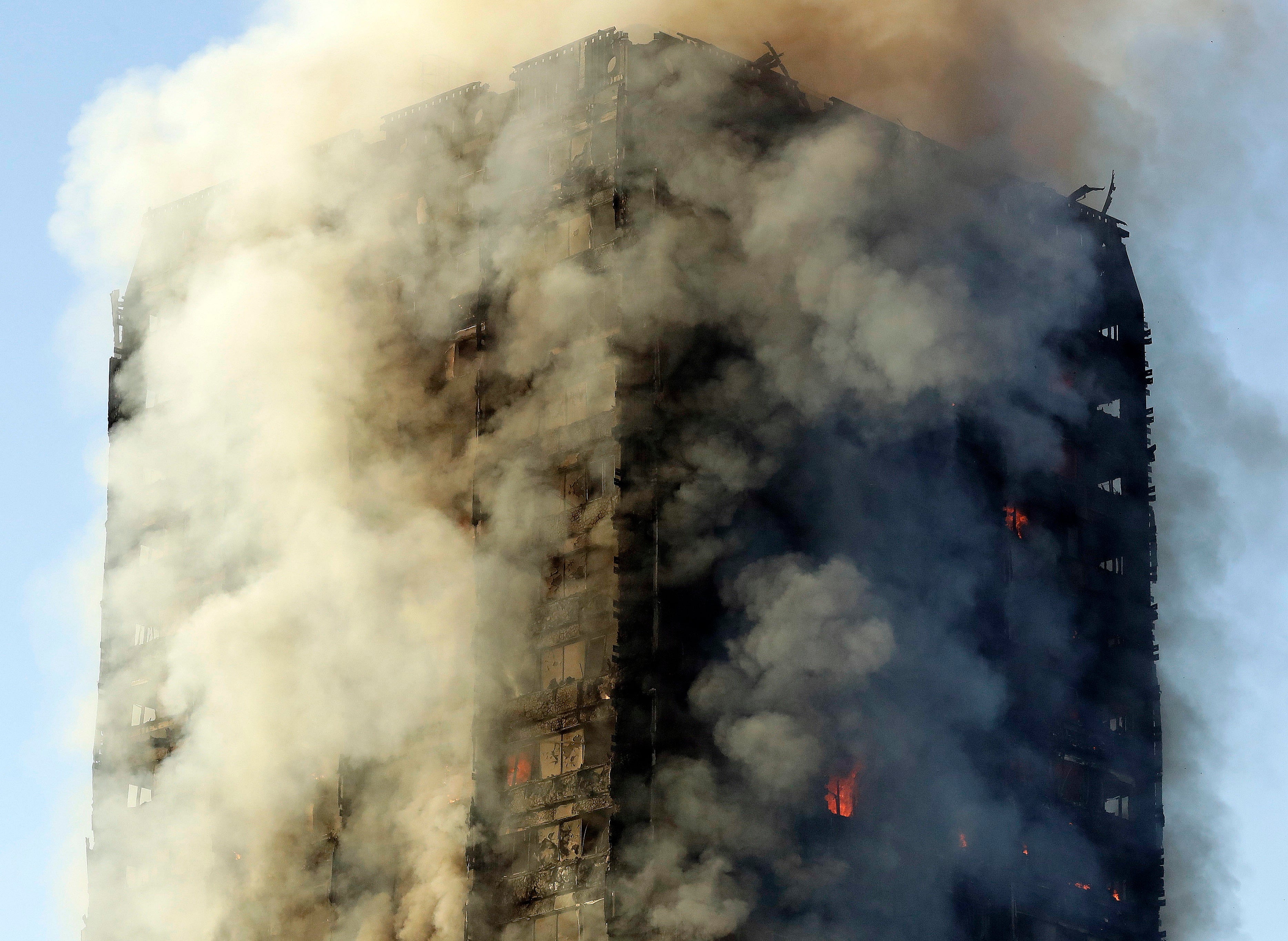 London Grenfell Tower fire: Police say manslaughter charges possible
LONDON -- London's Metropolitan Police said Friday that manslaughter charges were possible in last week's devastating apartment tower fire, and investigators are focusing on an appliance as the cause.
At least 79 people were killed when flames quickly engulfed the 24-story building.
Materials on the exterior may have helped spread the flames. British authorities are racing to examine other buildings across the country.
Investigators are continuing their work inside the building, and police say the fire was not deliberately set, but key questions remain about whether enough was done to prevent it.
The fire that engulfed the Grenfell Tower started in a refrigerator in one of the apartments, according to police, reports CBS News' Jonathan Vigliotti.
"I can confirm that the numbers that we have of presumed dead, confirmed dead, or missing still remains at 79, with 9 people being formally identified as dead," Detective Superintendent Fiona McCormack said on Friday.
The search for bodies could take until the end of the year, and investigators fear they may never find everyone who died in the blaze.
They are closely examining the buildings siding -- or cladding, as it's known in the U.K. -- and how those tiles and the insulation underneath them were installed.
The cladding failed investigators' tests for combustibility. British authorities are now aware of at least 11 other buildings that have combustible cladding that will now need to be removed.
Known in the trade as aluminium composite material -- or ACM -- the cladding encases a polyethylene core that is flammable.
Fire tests have shown extreme heat can melt the cladding, allowing fire to ignite the polyethylene core underneath, and spreading flames quickly.
The material is banned in the U.S., and in some parts of Europe on any building higher than 40 feet, as firefighters can't reach those extremities by ladder.
But the U.K. hasn't followed suit.

When she returned to Grenfell Tower, residents booed Prime Minister Theresa May over the government's handling of the disaster, which many experts say was avoidable. She's called for a full review, which could take weeks.
New York-based company Arconic, whose product was used as one of the components in the cladding system, has said it will fully support the investigation.
In its brochure, they say the type of cladding in question should never be used on buildings more than 32 feet high.
Thanks for reading CBS NEWS.
Create your free account or log in
for more features.