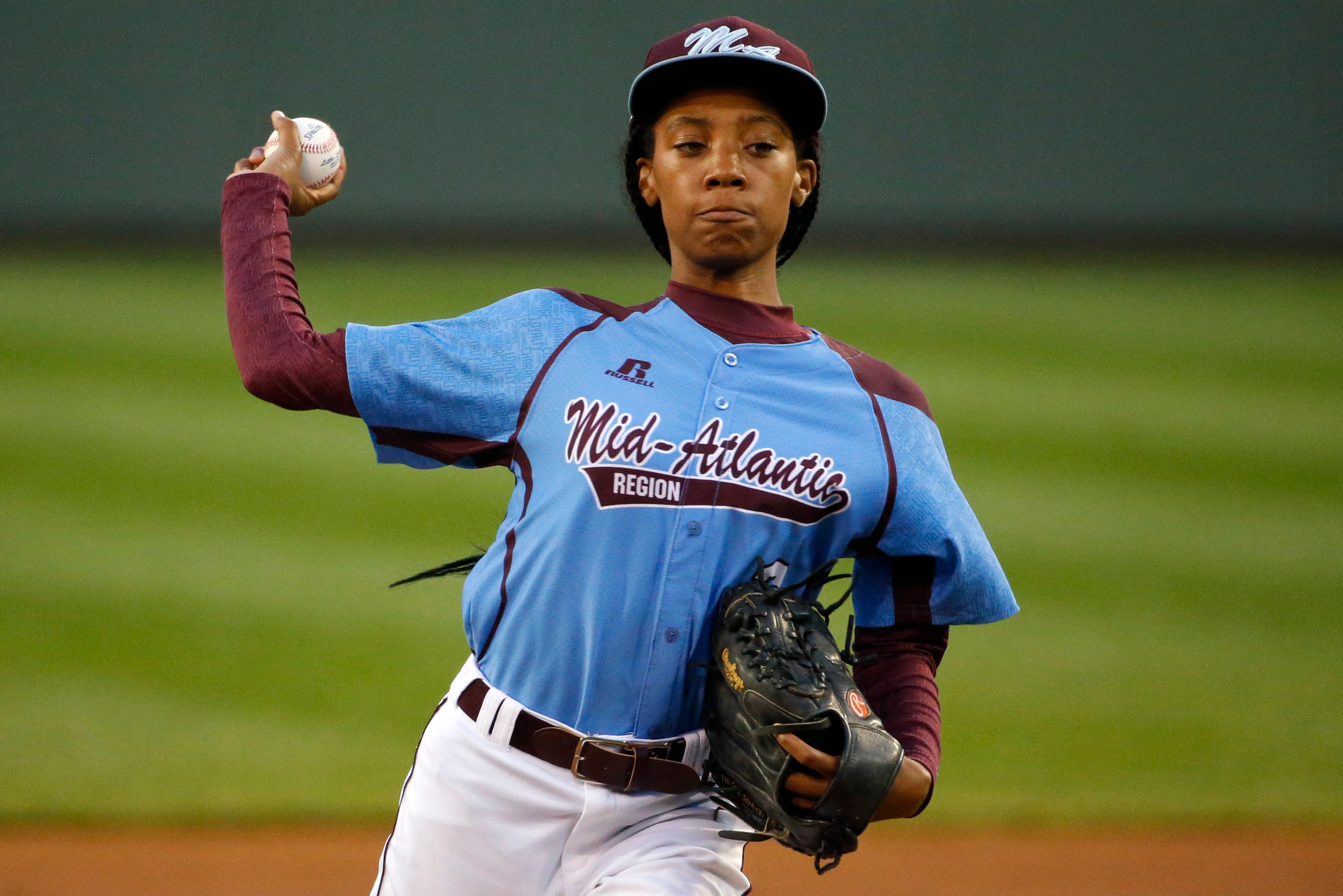 Little League star Mo'ne Davis heading to Baseball Hall of Fame
COOPERSTOWN, N.Y. -- Mo'ne Davis' performance in the Little League World Series has earned her a place in baseball's Hall of Fame.
The 13-year-old Davis plans to donate the jersey she wore last month when she pitched a two-hit shutout, becoming the first girl to win a game at the LLWS.
She will visit the Hall on Thursday with her Little League teammates from Philadelphia's Taney Dragons and the Anderson Monarchs, her longtime travel team. The Dragons eventually lost to a team from Chicago that went on to the LLWS championship game.
Davis was only the fourth American girl to ever make it to the World Series. She regularly shut down hitters with her electric fastball.
"Throwing 70 miles an hour. That's throwing like a girl," Davis told CBS News in August.
Davis also became the first Little League player to appear on the cover of Sports Illustrated.
She admitted it was a big deal for her to be on the mound in the LLWS.
"Probably like a couple of years from now, there'll be a lot of girls here, and then it won't be just like all boys, so they'll have to build like another dorm for girls, so it'll be a huge impact if more girls start playing," she said.
Though she wants to see more girls play baseball, she's doesn't dwell on her gender.
"I mean, if it wasn't for my team, we wouldn't really be here right now," she said. "It's not just about me, like I can't fill all nine positions or bat all nine times, so you just have to see the whole reason why we're here is because we work well together and we work as a team."
Davis and her teammates are scheduled to play the Catskill Mountain Cougars under-12 team from Stamford, New York, in an exhibition game at Doubleday Field.
Mamie "Peanut" Johnson, one of three women to play in the Negro Leagues, also plans to attend the ceremony at Cooperstown.
Thanks for reading CBS NEWS.
Create your free account or log in
for more features.