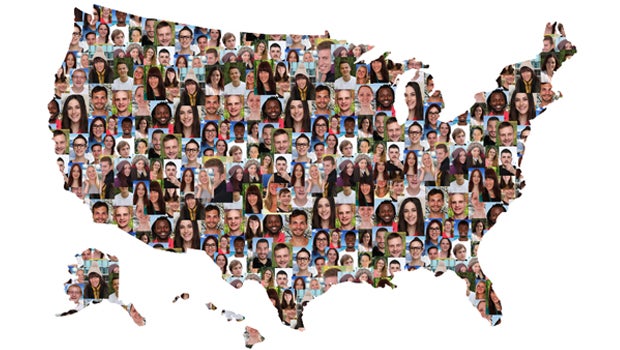 Life expectancy for white women falls slightly in U.S.
Life expectancy for white females in the U.S. has declined slightly, a new government report shows, while other groups remained steady or increased.
White women lost 0.1 years -- or about 5 weeks -- from their predicted lifespan from 2013 to 2014, according to the numbers from the Centers for Disease Control and Prevention. The group has an average life expectancy of 81.1 years, down from 81.2.
Though that difference may seem small, experts say it is concerning when looking at past trends.
"Life expectancy for that population has remained stagnant for some time now," Elizabeth Arias, Ph.D., the statistician at the National Center for Health Statistics who analyzed the data, told CBS News. "Whereas other groups have seen increases or haven't seen such long periods of no change at all."
Michel Guillot, Ph.D., a demographer at the University of Pennsylvania, said the findings are even more worrisome when put into a global context.
"The U.S. life expectancy is already lagging compared to other countries in Europe and in Canada. Typically, life expectancy in most developed countries increases at an average of 0.2 per year," he told CBS News. "So in this group [of white American women], not only do we not have an increase, but we have a decrease in 0.1. So that's pretty big." Guillot was not involved in the analysis.
Though the report did not look at the reasons for the decline in life expectancy in white women, analysts say the answer most likely lies in several concerning health trends that have emerged in recent years.
"In this group, we're seeing increases in opioid abuse, suicide, chronic liver disease, which is really related to alcohol abuse, so this could be due to that," Guillot said.
The last time life expectancy dropped for white women was in 2008, which was considered a statistical blip, Arias said. The same might be true for the decrease seen in the most recent analysis, but it will take some time to know for sure.
"We'll have to wait a little bit longer to know whether this is indicative of something serious or if this is just a blip," Guillot said, "but at the same time there is rising evidence that there is some concerning trends among Non-Hispanic whites, especially females, that is really worrisome in the broader context."
The report also showed that overall life expectancy for the U.S. population remained steady at 78.8 years from 2013 to 2014. Non-Hispanic black males experienced the biggest increase -- gaining 0.4 years -- although their life expectancy is still lower than average at 72.2 years. Experts say the increase is encouraging news and represents progress in a population that has historically had much worse health outcomes.
"There's still a gap between the white and black population but that gap is closing," Arias said.
Hispanic men and women also saw a slight bump -- increasing from 79.1 to 79.2 years, and from 83.8 to 84 years, respectively. Life expectancy remained unchanged for Non-Hispanic white males at 76.5 years and non-Hispanic black females at 78.1.
Thanks for reading CBS NEWS.
Create your free account or log in
for more features.