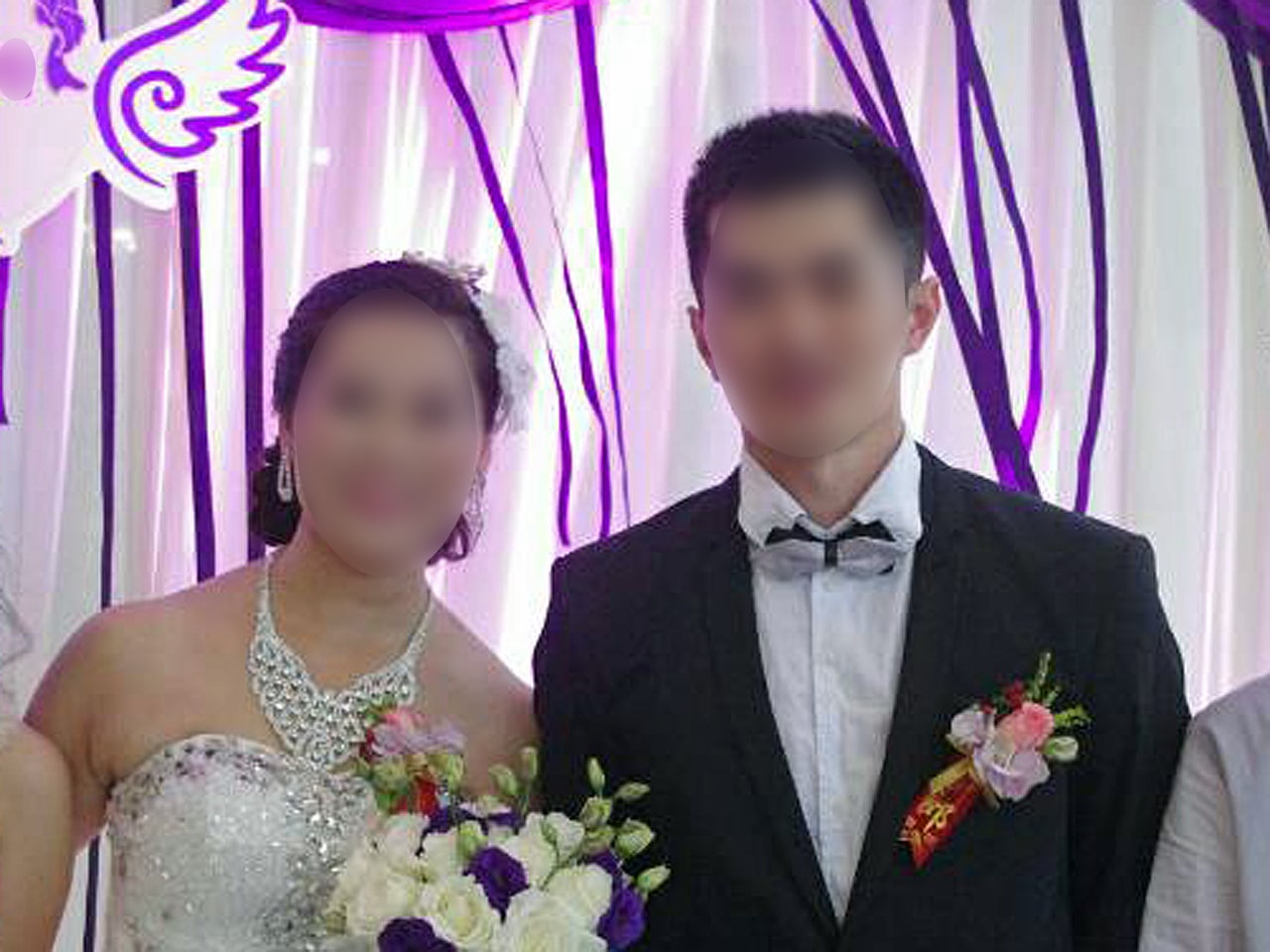 LGBT in China: Living the lie
BEIJING -- Seven years ago, Ben and Hong (not their real names) met each other at their university in Beijing and became best friends. Both now 26, the former volleyball teammates celebrated their marriage in front of friends and family at a recent wedding in the sprawling Chinese capital.
But this love story has a twist, he's gay and she's lesbian.
There are no official statistics on this phenomenon, but so-called "marriage of formality" isn't rare within the lesbian, gay, bisexual and transgender (LGBT) population in China.
Younger generations are often pushed by parents and grandparents to bear children and carry on the so-called "family line." The three-decade-old one child policy just makes the older Chinese more anxious to see their kids start family planning.
Hong and Ben's marriage started with a phone call in 2013. Hong, an only daughter from the relatively conservative inland Guangxi province, was complaining about pressure to start a family to her buddy Ben, who suggested they might try and "help each other out."
"We have a big family and we live in a small town, you just keep bumping into people you know," Ben said. "I decided to surrender. I did it for my parents."
Ben grew up in the more liberal Fujian province, on the eastern coast of mainland China. He came out in high school and although his parents don't accept Ben's homosexuality, they haven't taken any radical action, as other Chinese parents have.
In 2013 Hong Kong shipping magnate and property developer Cecil Chao Sze-tsung offered HK$ 1 billion to any man who could persuade his daughter Gigi to marry him, despite the fact she was already in a civil partnership with her same-sex partner of almost nine years. Chao later withdrew the offer but insisted Gigi's lesbian partner would never be part of the family.
In a report earlier this year, entitled "Being LGBT In Asia," the United Nations Development Program noted that "residency in a larger or smaller city, or in the west or east of China, are all factors that impact the favorable public acceptance of homosexuality."
Ben said locals in Hong's hometown probably don't know the meaning of the word homosexual.
Hong, who works at a local school in less-developed Guangxi, has kept her true sexuality in the closet, both at home and at work.
A 2013 Work Environment report showed that almost half (47.6 percent) of gays surveyed chose to remain completely secretive about their sexual orientation in the workplace.
Ben met Hong's parents last summer and won them over. The in-laws met early this year and the marriage was a go. The couple registered at the local Civil Affairs office, like any couple would do, but experienced drama unique to their circumstances.
Hong's jealous girlfriend made a scene at the ceremony, demanding to be seated at a table for family members only. Ben's boyfriend shed tears at another table while friends who knew the back-story tried to comfort him.
"A fake marriage is much more difficult than I expected," admitted Ben.
After the wedding, a child is the next target on parents' minds.
"I don't want a kid but Hong does. I'm thinking about in-vitro," he told CBS News. "I couldn't do it any other way."
Living a lie in this way might seem drastic, but things are much worse for many gay people in China.
In 2012, a 31-year-old woman in western China caught nationwide attention after she leaped from her 13th storey home upon learning her husband was gay. Zhang Beichuan, a leading expert on homosexuality in China, estimates 10 million Chinese women are the victims of such marriages.
Ben quit his job in television and is now self-employed, running a tea shop in a small southern China city with his boyfriend. His mother warns them against intimacy in the store as it would scare away customers.
Hong will start a graduate program in drama this fall in Beijing, thousands of miles away from her husband.
"We used to be buddies and that's why I offered to help," he lamented. "Now everything is so awkward. Sometimes we talk via a third person."
Thanks for reading CBS NEWS.
Create your free account or log in
for more features.