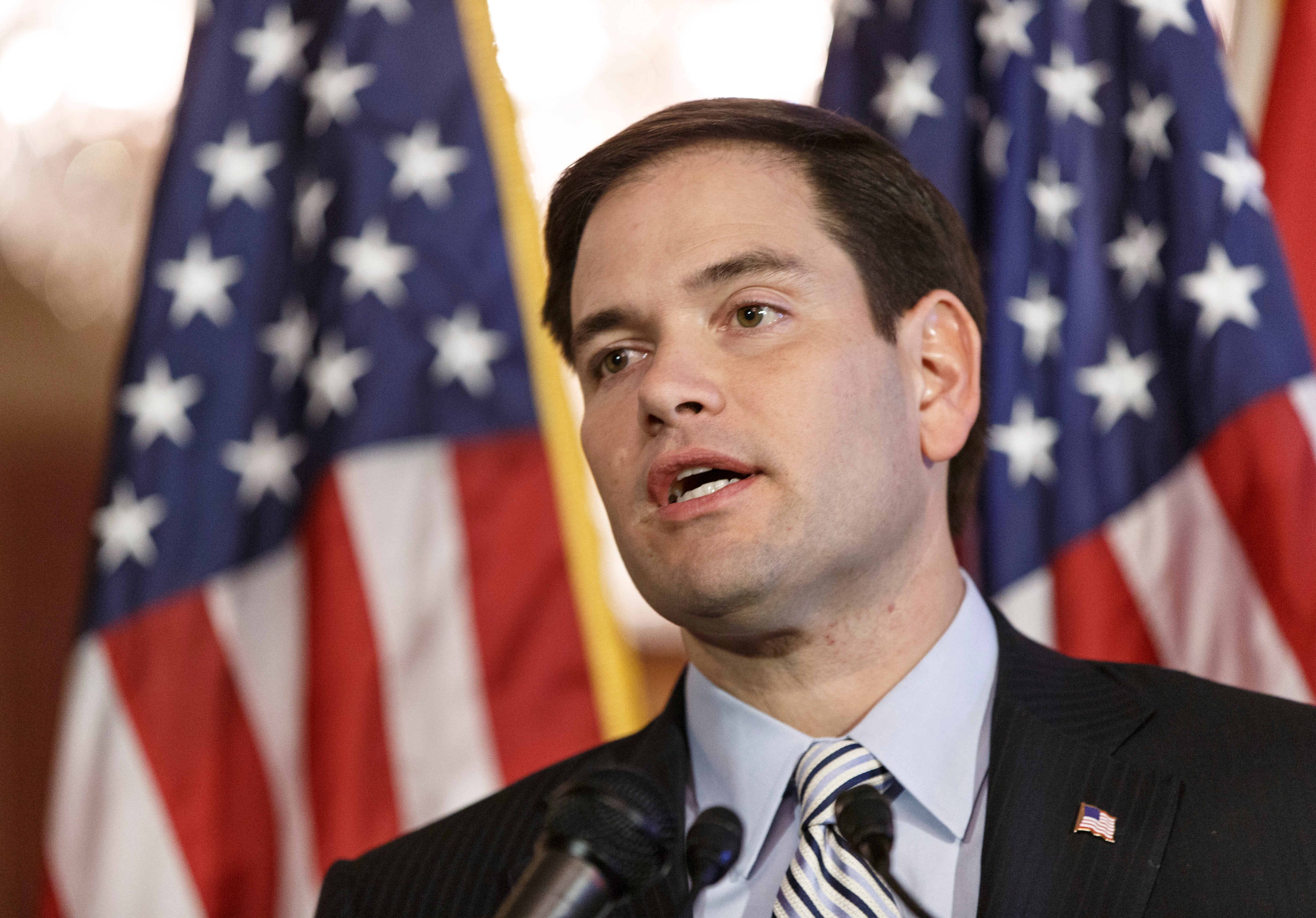 Lawmakers mark the 50th anniversary of LBJ's "war on poverty" speech
The 50th anniversary of President Lyndon Johnson's State of the Union address in which he declared a "war on poverty" offered lawmakers across the political spectrum a chance to reflect on the country's progress – or lack thereof – in the last half century.
Democrats and Republicans view the issue in very different lights, with liberal politicians focusing their efforts on addressing growing inequality, and Republicans looking for ways to increase upward mobility for the poor. The gap between those two approaches has been on display in recent days as Democrats push for an extension of emergency unemployment benefits without conditions, and Republicans want to pay for the measure and attach job-creation measures.
In a ceremony with Johnson's daughter, Lynda Johnson Robb, members of the Congressional Black Caucus (CBC) and other lawmakers gathered to commemorate Johnson's legacy in the Capitol Friday.
"We must take a closer, more critical look at policies that contribute to the growing income gap between the very wealthy and the rest of us," said CBC chairwoman Marcia Fudge, D-Ohio. "We must continue the fight championed by President Johnson that would ensure all Americans can support themselves and their families, and have the opportunity to contribute to our economy and to our society. This is how we build upon the progress that has been made over the past five decades, instead of taking action to reverse it."
Republicans, by contrast, marked the anniversary by proposing a new direction for federal anti-poverty programs and calling for a departure from the past.
"While this war may have been launched with the best of intentions, it's clear we're now engaged in a battle of attrition that has left more Americans in poverty than at any other point in our nation's history," said Rep. Steve Southerland, R-Fla., during a news conference held by some members of the conservative Republican Study Committee Wednesday.

In an interview with CBS News correspondent Nancy Cordes, Florida's Republican Senator Marco Rubio said he had a more dramatic idea.

" I am proposing that we turn over Washington's anti-poverty programs - and the trillions spent on them - to the states," Rubio said to Cordes.

Rubio has faith in state governments to implements these plans, though he does think success will vary.

"Some states will be more successful than others. But they are a lot more accountable to their people than people in Washington are because they are closer to people," Rubio said.

Rubio delivered a speech in the Lyndon B. Johnson room of the Capitol where he argued that Congress should focus more on increasing upward mobility than income equality.

"Yes, the cashier at a fast food chain makes significantly less than the company's CEO. The problem we face is not simply the gap in pay between them, but rather that too many of those cashiers are stuck in the same job for years on end, unable to find one that pays better," Rubio said.

His proposals included streamlining federal antipoverty programs into a "Flex Fund" that would be distributed to the states to spend how they see fit, in the mold of welfare reform programs of the 1990s. He also suggested replacing the Earned Income Tax Credit with a so-called "federal wage enhancement" to supplement the income earned by those in low-wage jobs in order to make working more attractive than collecting unemployment benefits.

"We must focus on policies that help our economy create those jobs and that help people overcome the obstacles between them and better paying work. The War on Poverty accomplished neither of these two things," he said.

Rubio also used the speech to offer an early rebuttal to Democratic calls to raise the minimum wage, a high-priority item on the 2014 agenda for both President Obama and Senate Democrats.

"Raising the minimum wage may poll well, but having a job that pays $10 an hour is not the American Dream. And our current government programs, offer at best only a partial solution. They help people deal with poverty, but they do not help them escape it," Rubio said.

A new poll from Quinnipiac University that voters support raising the minimum wage by a margin of 71 to 27 percent.

Across town at the Brookings Institution, House Majority Leader Eric Cantor, R-Va., spoke about education reform, a favorite topic of his, where hepledged to fight any attempts to eliminate school choice voucher programs or freeze charter school growth, as New York Mayor Bill DeBlasio has promised to do.

"Just think of how many families will have their choices taken away if Mayor de Blasio pursues these policies," Cantor said.

On Thursday, Rep. Paul Ryan, who has taken to quietly visiting inner-city neighborhoods to discuss the issue and has declared the war on poverty a failure, will mark the anniversary of Johnson's speech in an interview about poverty with NBC's Brian Williams on Thursday.

With the U.S. economy still in recovery and high unemployment persisting, the debate about how to best improve the lives of the poorest Americans is likely to persist as a major issue – and party division – through the coming year.



Thanks for reading CBS NEWS.
Create your free account or log in
for more features.