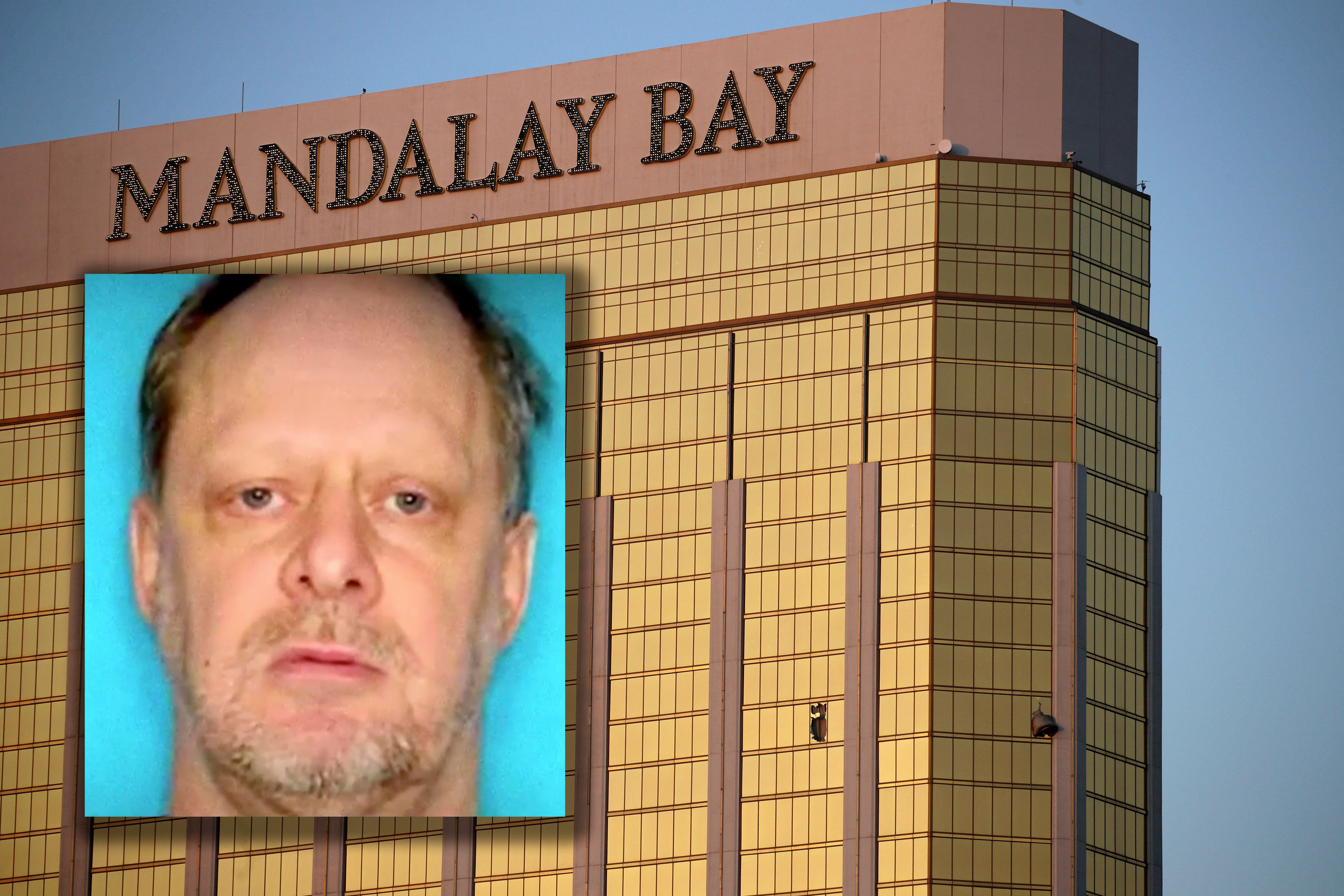 Las Vegas shooter Stephen Paddock had lost money, been depressed, sheriff says
The man who killed 58 people at a country music festival in Las Vegas last month had been depressed after losing a significant amount of money in the past two years and that may have been a "determining factor" in the worst mass shooting in modern U.S. history, the city's sheriff said.
Gunman Stephen Paddock, a 64-year-old high-stakes gambler and real estate investor, had lost a "significant amount of wealth" since September 2015, which led to "bouts of depression," Clark County Sheriff Joe Lombardo said in an interview this week with CBS affiliate KLAS-TV.
"This individual was status-driven, based on how he liked to be recognized in the casino environment and how he liked to be recognized by his friends and family," Lombardo said. "So, obviously, that was starting to decline in the short period of time, and that may have had a determining effect on why he did what he did."
Investigators still have not determined exactly what led Paddock to unleash a barrage of gunfire at concertgoers from his high-rise suite at the Mandalay Bay hotel and casino on Oct. 1.
Paddock killed himself after the massacre that also wounded more than 500 people. Las Vegas police and the FBI have examined his politics, any possible radicalization and his social behavior but turned up little.
Investigators have found that Paddock planned his attack meticulously and was "purposeful in concealing his actions," the sheriff said.
The gunman requested an upper-floor room overlooking the Route 91 Harvest Festival; stockpiled 23 guns, a dozen of them modified to fire continuously like an automatic weapon; and set up cameras inside and outside his room to watch for approaching officers.
One of the laptops found in Paddock's hotel suite was missing a hard drive, and searches of his internet history turned up nothing unusual.
Investigators found no evidence that Paddock had help carrying out the attack but are continuing to question his girlfriend, who was visiting family members in the Philippines during the massacre.
Marilou Danley is still considered a "person of interest" in the investigation and was being questioned again this week, Lombardo said. The FBI previously questioned her about Paddock's gun purchases and what she may have noticed about his behavior.
Danley has repeatedly denied knowing anything about the attack and said Paddock never said or did anything that would have led her to believe he was going to carry out a massacre.
But the sheriff said he had doubts about her story, calling it "hard to believe."
"You would think Ms. Danley would have some information associated with that," Lombardo said. "Currently, we haven't been able to pull it out of her, if she has it in her."
The sheriff also described Paddock's younger brother, Eric, as "manic" in interviews with news reporters outside his Florida home following the shooting but didn't elaborate. Eric Paddock has called his brother a multimillionaire.
"You can see there's something associated with the family," Lombardo said without elaborating.
A second brother, Bruce Paddock, was arrested in Los Angeles on Oct. 25 on suspicion of possessing child pornography.
In the wide-ranging, two-part interview, the sheriff said he believed Stephen Paddock was able to carry the guns into the hotel unnoticed by bringing them in separate bags over several days. He said Paddock was known among casino staff and nothing appeared unusual.
Fire officials released three hours of radio dispatches Friday that shed more light on the chaotic scene that first responders faced as they arrived and then worked to triage, treat and transport victims.
In just 2½ minutes, a mass-casualty incident unit was requested as firefighters scrambled to figure out where the gunfire was coming from and help victims. A firefighter described hearing "full-auto fire," a reference to the rapid gunfire coming from the hotel, as dozens of shooting victims were being reported.
It comes as several news organizations, including the Associated Press, have sued to seek 911 calls, police camera video and search warrants related to the shooting.
Spokeswomen for the Las Vegas Metropolitan Police Department and the FBI declined to comment on Friday.
Thanks for reading CBS NEWS.
Create your free account or log in
for more features.