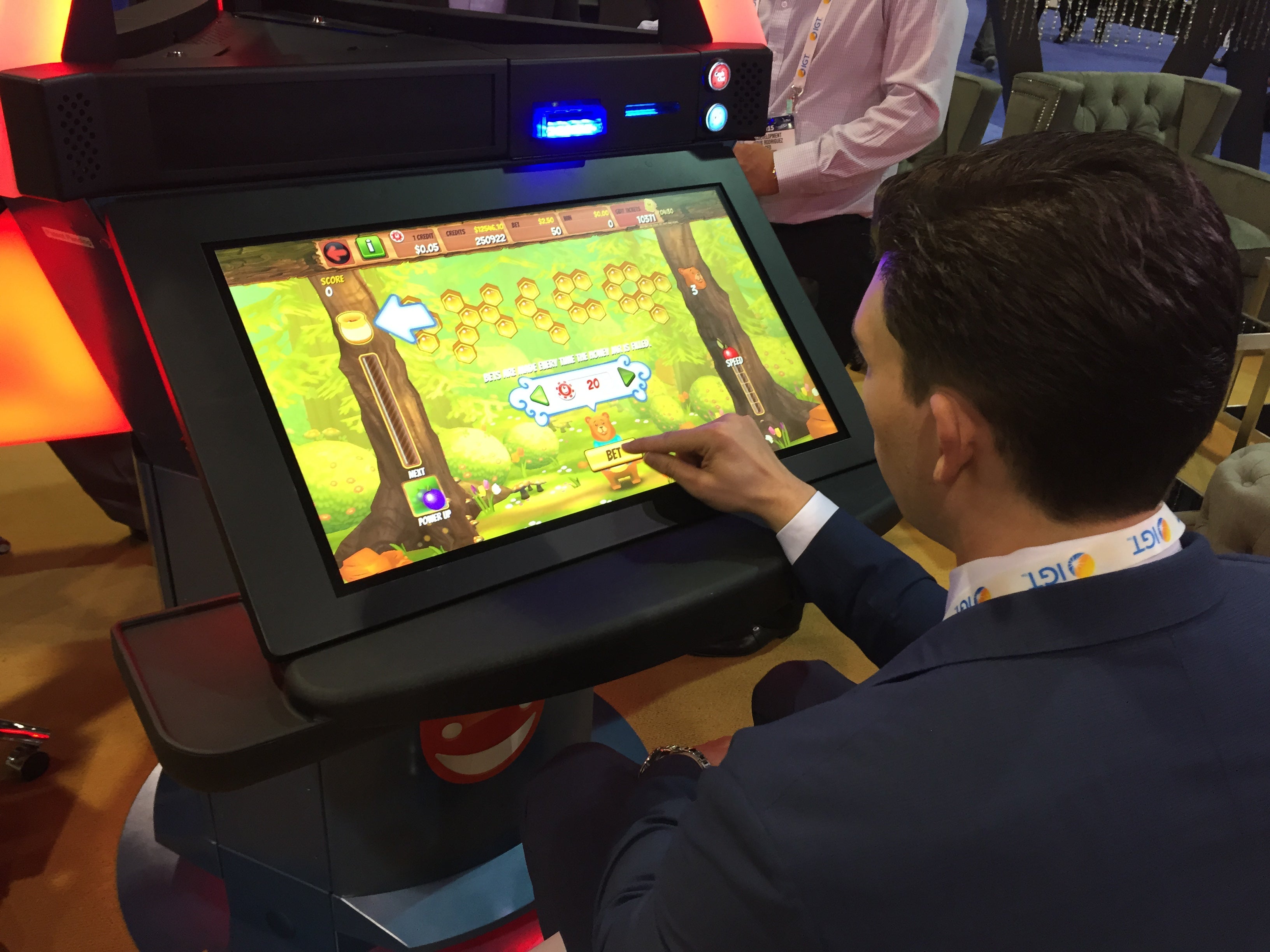 On a cold streak, Vegas casinos try to lure millennials
This piece originally aired October 7, 2015.
Las Vegas has been on a cold streak, with revenues dropping nearly five percent in August--the third straight month of declines.
Following new state regulations, Sin City is now trying to lure the next generation of gamblers with a new era in gambling, reports CBS News correspondent Ben Tracy.
Slot machines are still one of the world's best cash cows, with a 60 percent profit margin, but casinos are having a tough time getting young people to sit down. Gregg Giuffria says it is time to put the machines out to the pasture.
"Forty-five and under are not going to play slot machines. They're just not," said Giuffria. "We're going into a brand new world."
Giuffria heads G2 Game Design, one of the companies at this year's gaming expo in Las Vegas who are betting on a very different kind of gambling--a casino that looks much more like an arcade and a nightclub, filled with games that require skill and not just chance.
"I want to turn a casino into where you have a fighting chance to earn some money. Use your skill, race the car, shoot a target," said Giuffria. "They're going to all change. As your base gets older and evolves, you've got to be prepared for the next generation coming in."
That generation is the millennials--those born after 1980--who head to Vegas in droves but walk right by the casino, into the nightclub.
According to the Last Vegas Convention and Visitors Authority, just 63 percent of millennials who visited Las Vegas last year gambled, compared to 78 percent of their parents' generation -- ages 51 to 69 -- and 87 percent of their grandparents--ages 70 to 90.
"Younger people come to Vegas for nightlife, for clubs, for partying, for dancing. For all the great things Vegas is known for - but really no longer for gambling," said Darion Lowenstein, chief marketing officer for Gamblit.
Lowenstein's idea is to take the games people already play on their smart phones and add gambling. You can also compete not just against the dealer, but also your friends.
That has been made possible by a change in Nevada gaming regulations last month, which allows for skilled players to potentially win more money by advancing further into the game. But the downside is that if you aren't good, you could lose even more often than at a game of chance. These new skill-based games are expected to hit casino floors next year.
"We're now treading into new territory. And again, we're trying to attract a different generation," said Tony Alamo, chairman of Nevada Gaming Commission. "They don't play poker or blackjack, but they play arcade games."
As for the slot machines, no matter how much manufacturers try to keep them relevant, they may be on their final spin.
"Ten years from now those will be antique slot machines that dad used to play," said Giuffria, pointing to the slot machines.
Many casinos are already starting to think about how they will redesign the casino floor to better appeal to millennials. Just last week, Caesars announced that it is working on a top secret design that will involve walls that move and games with social features like leaderboards.
Thanks for reading CBS NEWS.
Create your free account or log in
for more features.