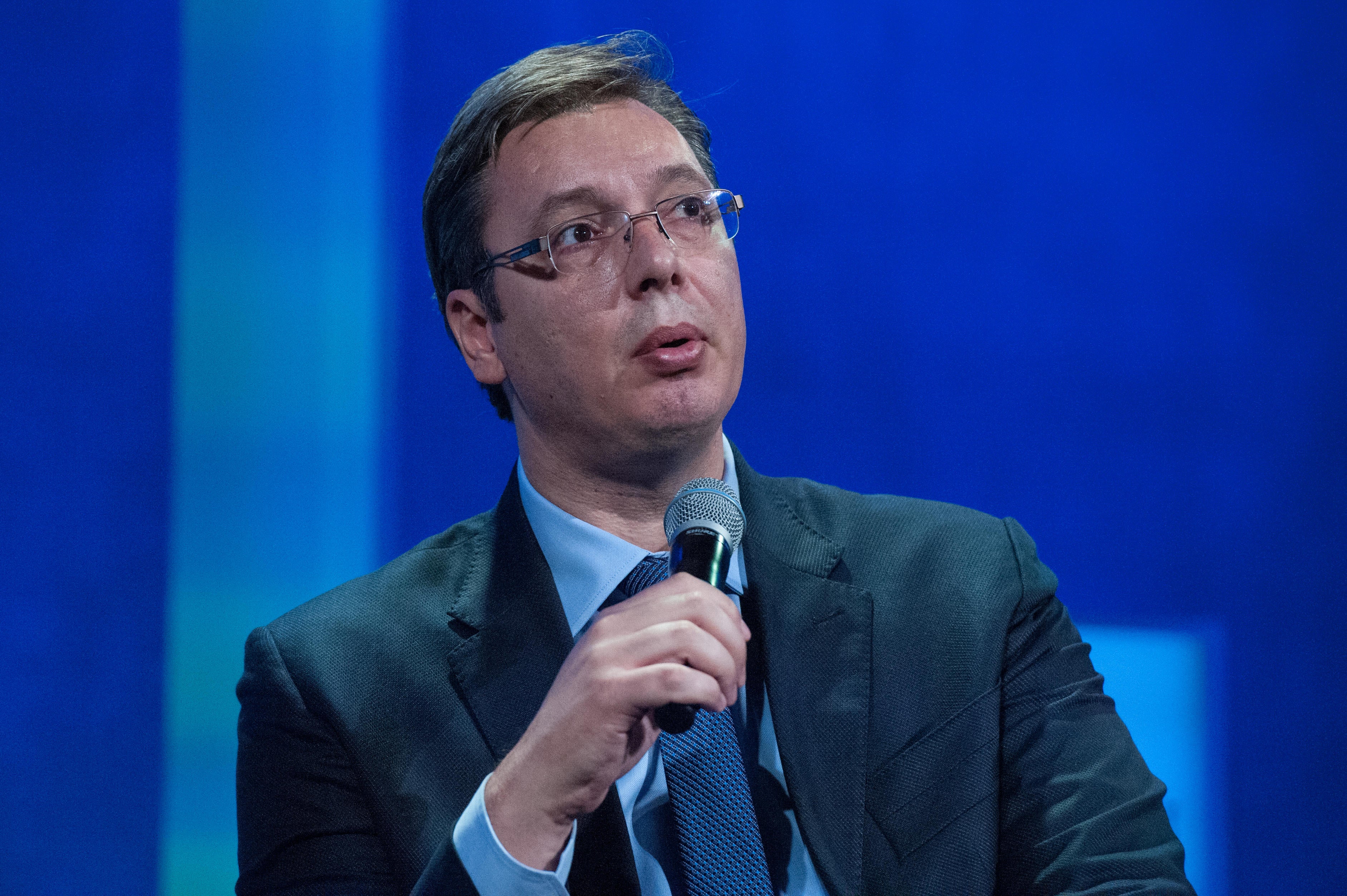 Large cache of weapons found near family home of Serbia's prime minister
BELGRADE, Serbia -- Serbia's prime minister said Sunday an investigation will determine whether a large cache of weapons found near his family house outside Belgrade was linked to a possible plan to attack him.
Aleksandar Vucic said a DNA analysis would show whether a trunk containing an anti-tank rocket launcher, hand grenades and sniper ammunition was left in a forest by "accident" or if it signifies something more sinister. He said that if no DNA samples are recovered, the weapons could be part of a hit job planned by professionals.
"This was not an assassination attempt," Vucic told reporters. "Nobody touched me."
Police said Vucic and his family members were evacuated from the house when the cache was discovered on Saturday.
On Sunday, police sealed off the forested area on the outskirts of Belgrade, as forensic teams checked for fingerprints or any other clues.
President Tomislav Nikolic described the situation as "very serious," saying Serbia's security officials "owe some answers" regarding the safety of the premier and other state officials.
Vucic said the location where the weapons were discovered on a leafy hill above the house is "ideal" for launching an assassination attempt, but added that the trunk may have nothing to do with a planned attack.
The anti-tank rocket launcher "can aim from 200 meters and if somebody knows the terrain, there is no missing," Vucic said. "I think someone left it there by accident, but that is even a bigger problem because lots of children could have been hurt" if the cache had exploded, he added.
Serbia is packed with illegal arms that are left over from the bloody breakup of the former Yugoslavia in the 1990s. Many people just dump the weapons that they kept in their homes, fearing reprisals if authorities discover them.
Serbian Interior Minister Nebojsa Stefanovic said the initial investigation results revealed that the rocket launcher was used in fighting in Croatia, while two hand grenades came from Bosnia.
A sniper shot killed Serbia's first democratically elected prime minister, Zoran Djindjic, in March 2003 in front of government headquarters in central Belgrade. More than a dozen nationalist paramilitary members and criminals have been convicted and sentenced in connection with the assassination.
Vucic, a former ultranationalist turned pro-European Union reformer, was Djindjic's strong political opponent at the time.
Thanks for reading CBS NEWS.
Create your free account or log in
for more features.