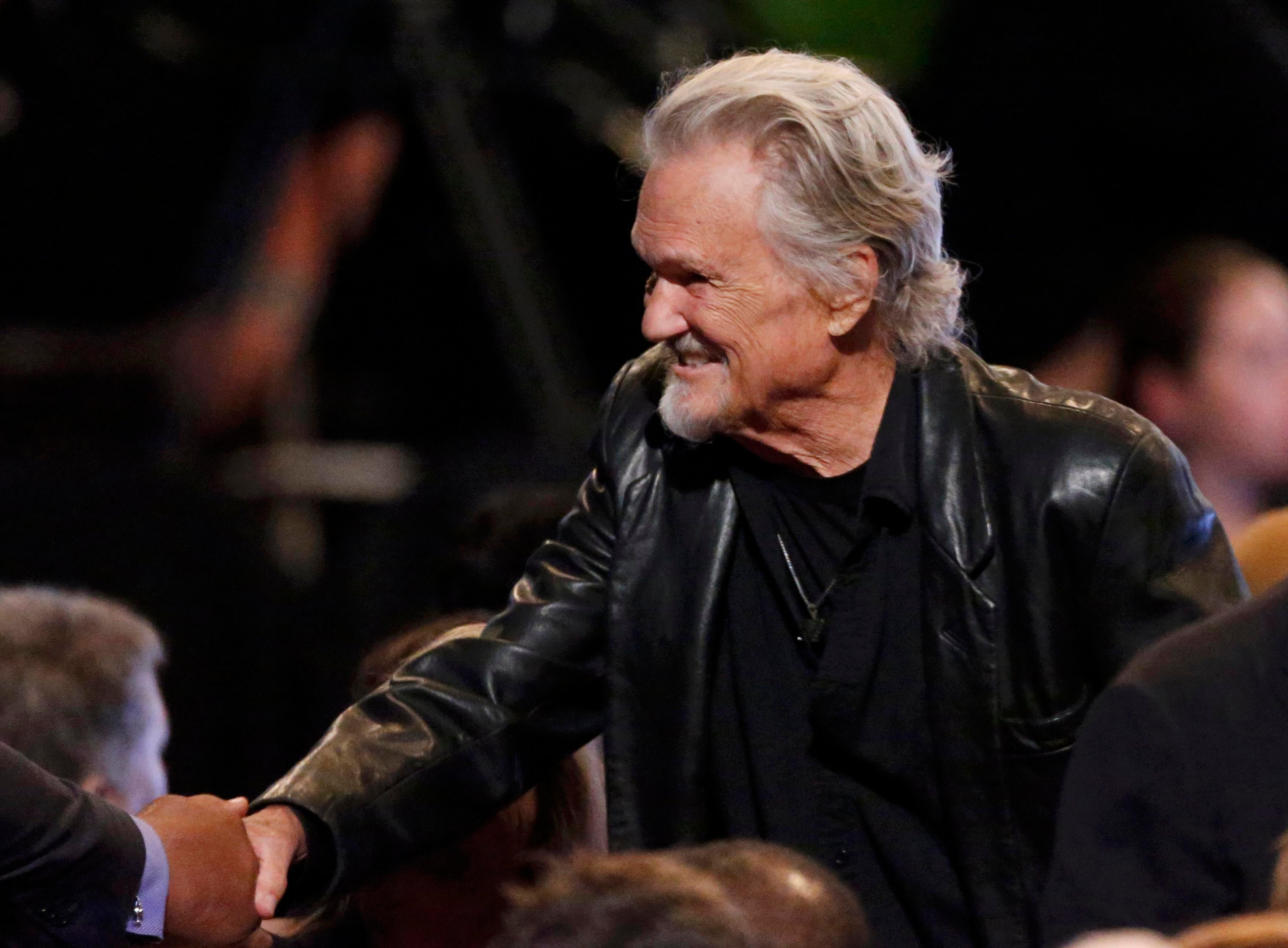 Kris Kristofferson's Lyme disease misdiagnosed as Alzheimer's
Actor and songwriter Kris Kristofferson and some of those closest to him are speaking out about his health problems and their surprising cause.
Kristoffferson struggled with memory problems in recent years and was told he had Alzheimer's disease, but it appears he was misdiagnosed and all along has actually been suffering from the tick-borne illness Lyme disease.
Articles in Rolling Stone and the entertainment magazine Closer Weekly reveal that the 80-year-old -- whose songs have been covered by the likes of Johnny Cash, Janis Joplin and Elvis Presley -- has struggled through a years-long medical odyssey.
Kristofferson and his wife Lisa told Rolling Stone that for years, doctors had been telling him that his increasingly debilitating memory loss was due to either Alzheimer's or to dementia brought on by blows to the head from boxing and playing football and rugby in his teens and early twenties.
"Some days, Kristofferson couldn't even remember what he was doing from one moment to the next," the site said of the actor who starred alongside Barbra Streisand in the 1976 film "A Star is Born," and who's known for his roles in the Blade movies and other films.
Earlier this year, though, a doctor decided to test Kristofferson for Lyme disease, which can cause neurological problems, including memory issues and what some describe as "brain fog," as well as a broad range of other symptoms. The test came back positive.
His wife told Rolling Stone she believes he picked the infection up from a tick as he crawled around the forest in Vermont during six weeks of filming the movie "Disappearances."
"He was taking all these medications for things he doesn't have, and they all have side effects," she told the magazine. After the Lyme diagnosis, he dropped those medications and went through three weeks of treatment for Lyme.
"It's like Lazarus coming out of the grave and being born again," Kristofferson's friend, Nashville singer-songwriter Chris Gantry, told Closer Weekly.
Gantry, who's known Kristofferson since 1964, said he was heartbroken when he thought his longtime buddy seemingly had Alzheimer's.
"For the past six or seven years, there was this slow realization that he was becoming forgetful. It was apparent," Gantry said. "For the past six or seven years, there was this slow realization that he was becoming forgetful. It was apparent."
Bucky Kahler, Kris' best friend since middle school, weighed in in the Closer article, too. "[Kris is] in great spirits," he said. "He's getting better and better."
While Lyme disease can sometimes mimic Alzheimer's with dementia-like symptoms, there are effective treatments available for Lyme, including antibiotics -- unlike Alzheimer's, for which there is currently no cure.
The Centers for Disease Control and Prevention estimates there are about 329,000 cases of Lyme disease in the U.S. each year. Only about 30,000 are officially confirmed and reported to the CDC.
Doctor's often look for a hallmark bulls-eye rash around a tick bite, but not everyone infected has an obvious mark. Symptoms may include a fever, rash, facial paralysis, and arthritis. Other severe problems sometimes linked to Lyme include heart and brain issues and can appear months or even years after being bitten by an infected tick.
"Kris is as sharp as he's been in the past 20 years because of his treatments," another longtime friend told Closer. "His wife, Lisa, and his eight children see a different Kris now. It really is a modern-day medical miracle."
Thanks for reading CBS NEWS.
Create your free account or log in
for more features.