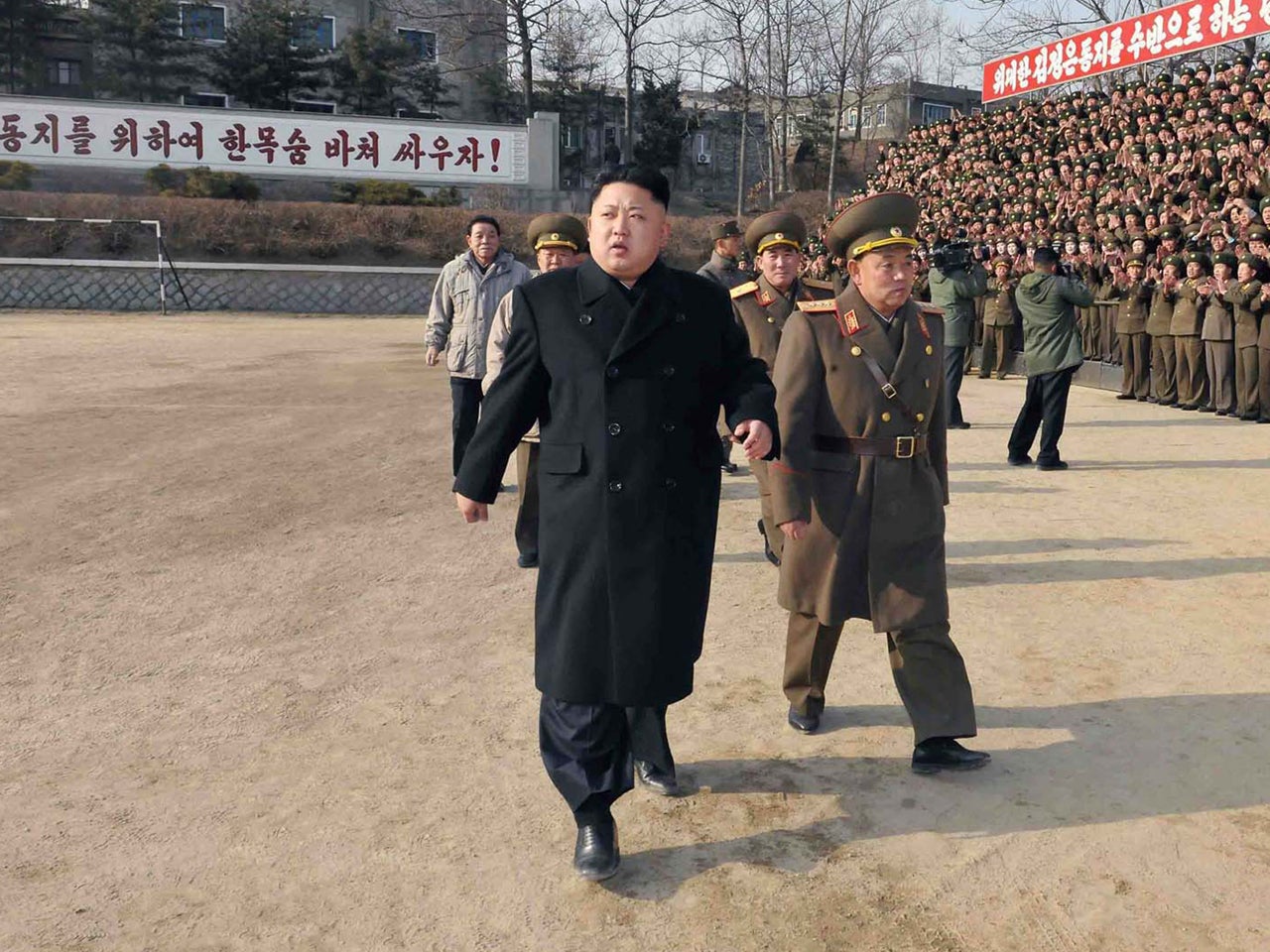 North Korea's missing dictator
North Korea's supreme leader Kim Jong Un hasn't been seen in public for more than a month, and as CBS News' Seth Doane reports, the affairs of the so-called Hermit Kingdom aren't exactly transparent, so his suspicious absence is leading to rampant speculation.
Kim has disappeared a couple times before, but never for this long.
A photograph taken on September 3 is the last glimpse the world, and most North Koreans, have had of Kim in public.
When the 30-something dictator failed to show up to a major parliamentary meeting on September 25, it only fueled the chatter as to why the supreme leader might be missing in action.
"Anytime you're talking about a country like North Korea that's run by one person -- that is a renegade nuclear weapon state -- if that one person is missing, we have to be concerned," Victor Cha, former President George W. Bush's top adviser on North Korea, told CBS News.
A video from the summer, showing Kim walking with a limp, cane with accompanying narration which, in typical, cryptic, only-in-North-Korea style said: "our leader walks the path of leadership like fire for the people, despite his inconvenient body."
When Doane and a CBS News team were in Pyongyang in 2013, they saw Kim several times and witnessed how he is revered in the country.
At a parade to honor the ruling dynasty, Doane was engulfed in a sea of pom-pom toting North Koreans chanting "long live Kim Jong Un."
Talking openly about the health of such a god-like figure is just not done in North Korea. So, in place of hard facts, rumors fill the void. Tabloid reports suggest an obsession with Swiss emmental cheese could explain his weight-gain and rumors of gout. There are reports of power struggles -- even a possible coup. Some have suggested his sister might be running the show.
On Saturday, with very little notice, Kim Jong Un's top deputies traveled to South Korea for the highest-level face-to-face talks in five years.
The delegation was led by Huwang Pyong So -- believed to be Kim's Number two.
"It raises all sorts of questions on whether he was an envoy of Kim Jong Un, or whether he is now taking on a position of greater significance in the absence of Kim Jong Un," said Cha. "Lots of questions, no real answers."
Now, says Doane, all eyes will be on a ceremony this Friday, marking the founding of the Korean Worker's Party. The question, is will Kim Jong Un be there.
Thanks for reading CBS NEWS.
Create your free account or log in
for more features.