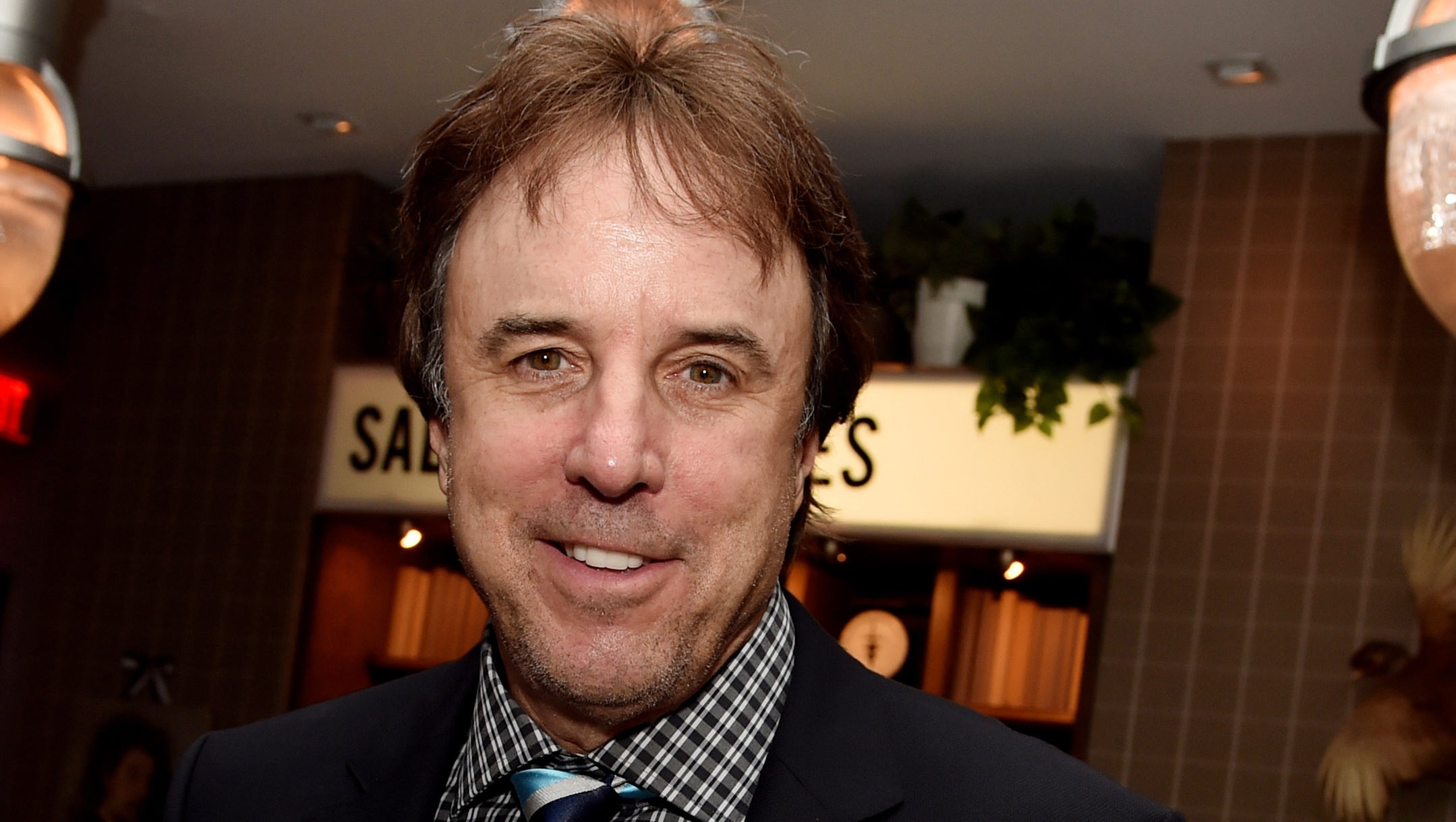 Kevin Nealon on 40 years of "Saturday Night Live"
Kevin Nealon's time on "Saturday Night Live" was probably best known for the Hans and Franz sketches, his Mr. Subliminal bit and "Weekend Update" stint. But if you ask him about the favorite character he ever played on the show, his answer may surprise you.
Nealon told CBS News that he liked the "more dry" sketches like the Bathroom Attendant bit.
"I always had a thing about bathroom attendants. I'm so uncomfortable with them there," he said laughing.
Nealon will be among the former "SNL" cast members in New York this weekend for the 40th anniversary special celebrating the long-running NBC series, which debuted Oct. 11, 1975, with comedian George Carlin as host.
Set to air Sunday at 8 p.m. ET, the three-and-a-half-hour special will be attended by a slew of stars, including Eddie Murphy, Dan Aykroyd, Alec Baldwin, Robert De Niro, Kanye West, Betty White and Kristen Wiig.
Nealon, 61, is not exactly sure what to expect on Sunday, but he says there will likely be a lot of clips, tributes to cast members who have died and some musical performances.
He still keeps in touch with some of his fellow cast members, including Dana Carvey, with whom he recently reunited for a new Hans and Franz sketch for a State Farm TV spot with Green Bay Packers quarterback Aaron Rodgers.
"It was fun," he said. "It came out of nowhere....Meeting Aaron Rodgers was great, too."
Carvey isn't the only comedian friend Nealon has worked with recently. Last fall, he teamed with Adam Sandler, Chelsea Handler and Sarah Silverman for his new Web series, "Laugh Lessons with Kevin Nealon," which features well-known comedians showing kids how to do comedy.
"It went really well," he said about the series, which he works on with Ellen DeGeneres. "I think we're going to do another season."
The topic is a perfect one for Nealon, who started in comedy at a young age.
"When I was about about 7 or 8 I used to love those pranks. You know, the melted ice cream that you would put on your mother's couch or the fake puke -- vomit," he said.
He's come a long way since then. Nealon made his network TV debut in 1984 on "The Tonight Show Starring Johnny Carson" -- a huge career milestone.
"I still to this day have messages from people on my message machine from people calling me saying how great I did and all that. So it was a big moment for me," he said.
Along with spending nearly a decade on "SNL," Nealon has appeared on the big screen in "Daddy Day Care," "Fat Actress," "Happy Gilmore" and "Anger Management" -- and spent years starring as Doug Wilson on the hit Showtime series "Weeds."
All the while, Nealon kept up with his standup gigs, releasing two comedy specials, including the 2013 release, "Whelmed...But Not Overly."
"I love doing standup," he said. "It's my forte. It's my passion. It's what I started out doing...I'm working on a new special...My comedy has kind of evolved with my life. I'm talking more about my life now and my observations, my point of views. That's what it really all boils down with a lot of comics - it's how they see things."
Nealon has several standup gigs lined up for February, and is also using this month -- American Heart Month -- to get the word out for a cause that he knows well: the heart condition, Atrial fibrillation.
Thirteen years ago Nealon was vacation in Mexico with his then-girlfriend (now wife), Susan, when his heart started racing. He ended up in an emergency room and though he says it wasn't a life-threatening situation, it could have led to a blood clot. It turns out, Nealon had the heart condition known as AFib. He was put on a blood thinner at the time and is doing fine these days, but think it's important to raise awareness about the condition so people know the risks.
"I learned a lot of people have AFib. There's like 2.7 million people in the U.S. who have AFib," he said.
Now he's asking people to visit Drive4Clots.com to hear more about his story in order to raise awareness and funds for Mended Hearts, a non-profit organization that helps heart disease patients, families and caregivers.
Looking ahead, Nealon expects to do a lot of writing this year. "I plan on spending half the year at home working on some projects," he said.
When asked just how he enjoys life, Nealon said he loves spending time with his 8-year-old son and plans to take him skiing this year.
Among his other hobbies? Golfing, drawing and painting.
"I love going to the movies. I get a thing of popcorn. I put some Raisinettes in it and I like to call it my 'theater salad," he said laughing.
"I like to do the Monday crossword puzzle in the New York Times," said Nealon, who says he's also re-reading some classic novels.
With fellow comedian Jon Stewart stepping down from "The Daily Show," would Nealon ever be interested in taking that coveted late-night Comedy Central slot?
"Yeah! Are you kidding me? If they offered me that? I'd take any offer right now," he joked.
In all seriousness, "I just want to enjoy life," Nealon said.
Thanks for reading CBS NEWS.
Create your free account or log in
for more features.