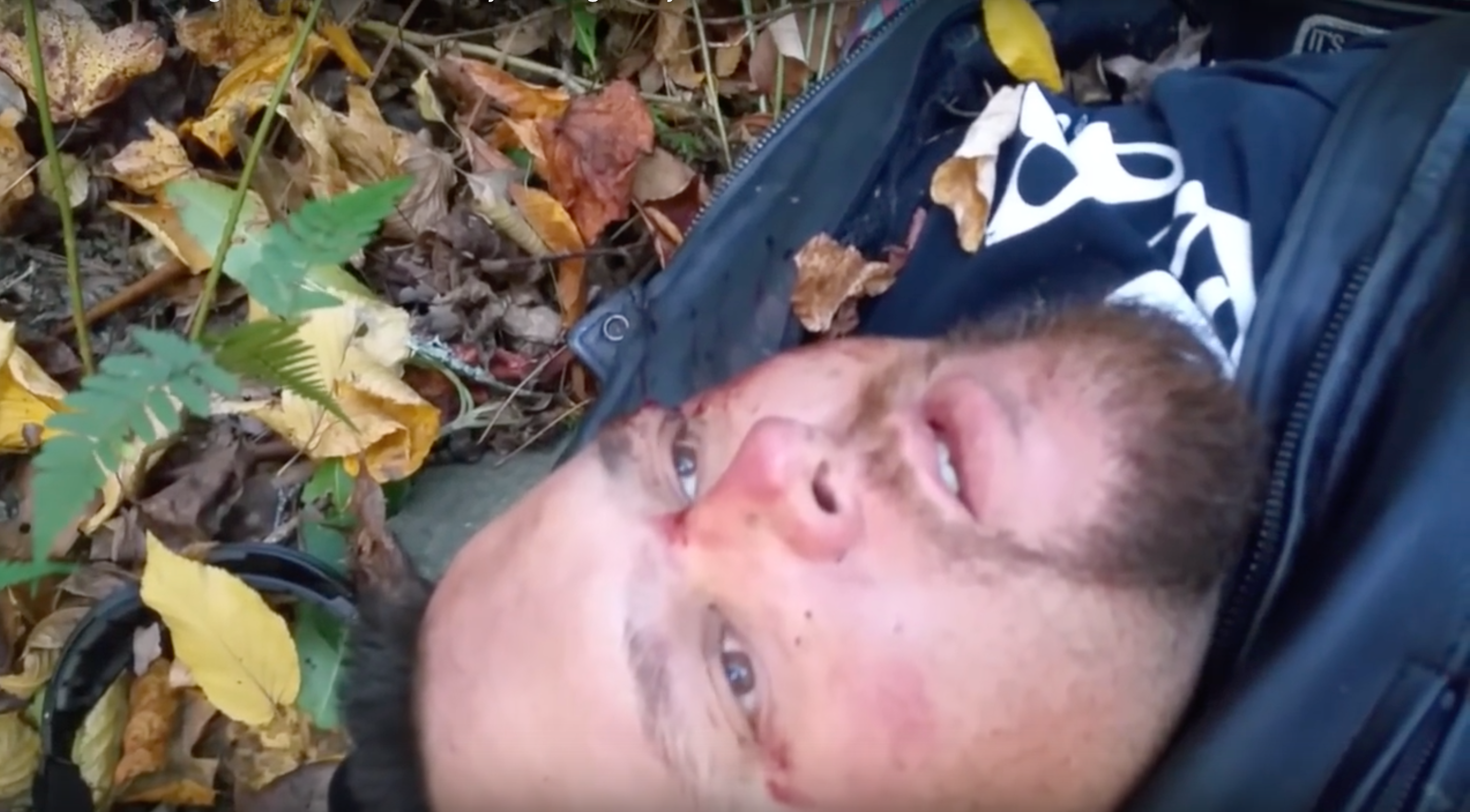 Man records farewell video moments after deadly motorcycle crash
Kevin Diepenbrock lay at the bottom of a 100 foot embankment for nearly 30 hours, hoping for a miracle.
On October 15th, he had been on a scenic motorcycle ride with his friend, Phillip Polito, through the Great Smoky Mountains. They were cruising on a part of U.S. Highway 129 near the North Carolina-Tennessee border called The Dragon, known for its sharp curves, when Polito suddenly hit his brakes.
The resulting collision sent both men tumbling down a steep hillside. Polito died in the crash.
Diepenbrock, thinking he also might not make it, pulled out his phone and started recording. "Just wanted to say I love you guys. Sorry I was being stupid, but you know that's what I do."
In the footage, a gravely injured Diepenbrock lists his possible broken bones and tells his mom, dad, and wife he loves them. He asks them to take care of his dogs, and apologizes profusely. Still, he thought someone would come by soon.
He tried calling out, but no one could hear or see him from the road above. Phone calls and text messages wouldn't go through, and his Facebook statuses failed to post.
"I figured it was just a matter of time before someone came by and saw us," Diepenbrock told CBS News. "As the day passed hundreds of cars passed us, and nobody ever stopped. I became more concerned and less hopeful that I would get out."
Day turned to night, and Diepenbrock kept recording. "Trying to use my flashlight to wave somebody down," he said, the screen pitch black. "I think I moved. Think I tried getting up, but I think I passed out."
Then, his miracle came.
About 27 hours after the accident, Diepenbrock says a woman and her date riding a motorcycle happened to pull over on the road above him. The woman heard him calling out, but couldn't see him. They went to the nearest establishment, a photo shop, to find help, and returned with a man named Josh Johnson.
Johnson, a fellow motorcycle rider familiar with the area, managed to get close enough to the edge to see Diepenbrock and slide down the edge of the embankment to help.
"It was amazing. It was so much relief that someone was actually there," Diepenbrock said. "He said 'You're going to be ok, I'm here, we're going to get you out.' It was that moment where I thought 'Holy cow, I'm actually getting saved here.'"
Diepenbrock was eventually airlifted to University of Tennessee Medical Center, where he was treated for two punctured lungs, 12 ribs that were broken in 17 spots, two breaks in his spine, and a lot of road rash. Johnson visited him in the hospital, and the two have kept in touch through text messages and Facebook.
After about two weeks, Diepenbrock was released from UT Medical Center to return to his home in Pennsylvania with his wife, Courtney. He will start physical therapy next week, and is expected to make a full recovery.
Thanks for reading CBS NEWS.
Create your free account or log in
for more features.