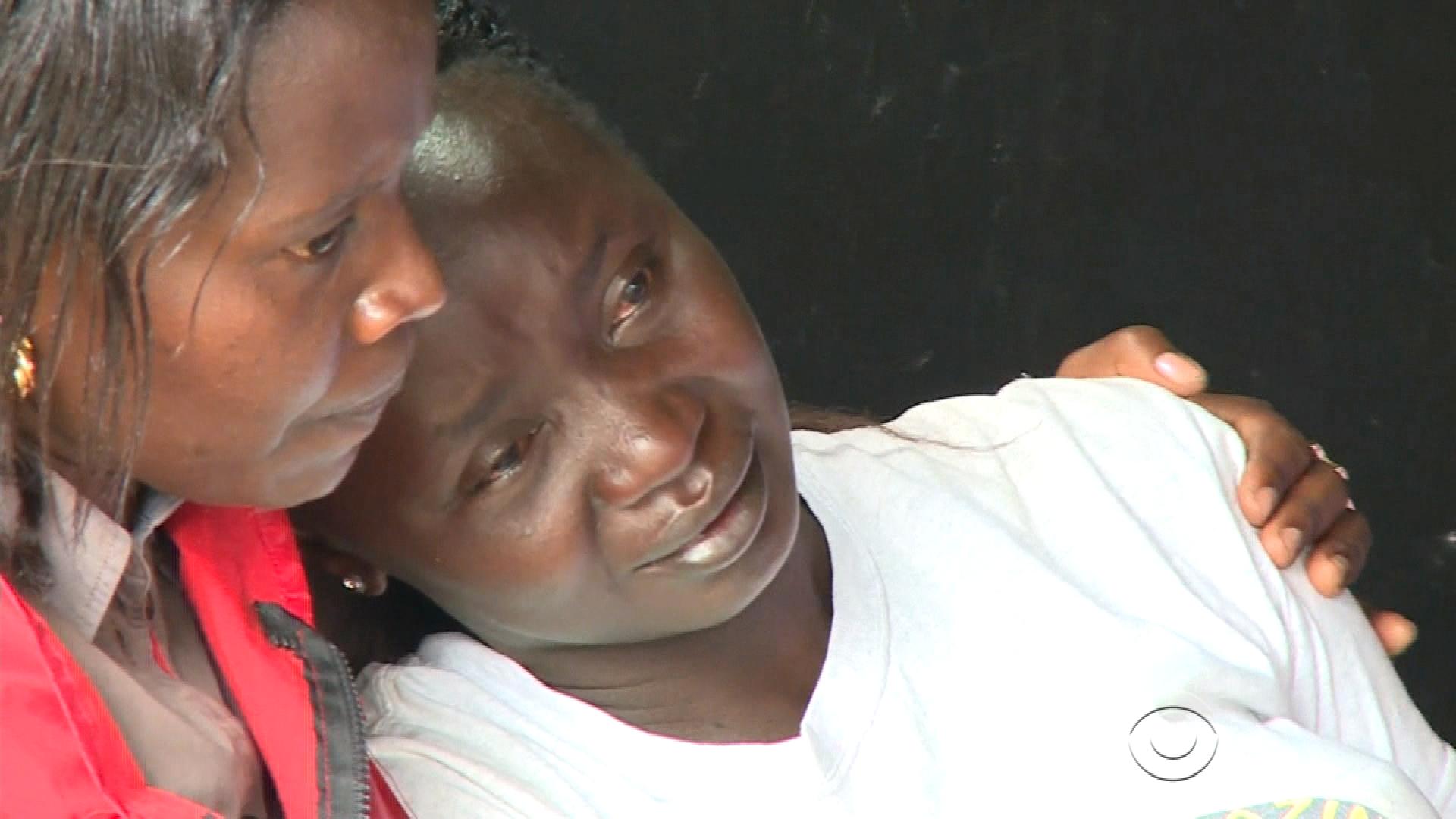 Kenya continues to seek answers after slaughter at Garissa University
NAIROBI, Kenya -- Kenya launched more airstrikes Monday on Islamic militant camps in neighboring Somalia - retribution for the brutal attack last week at a college in which Christians were sought out and executed. The attack left 148 people dead.
For four days, Mary Nandwa has been looking for her cousin Milton Mukhwana at the morgue.
Mukhwana was studying at Garissa University when al-Shabaab gunmen launched a murderous rampage. Nandwa is the closest thing Mukhwana has to a mother after his own died last year.
"It is true we are worried about the boy," said Nandwa, crying. "Still have hope because at the mortuary there is no body so I think they can do something for us."
Like so many families whose children were slaughtered at Garissa, Nandwa wants answers about the security lapses that allowed the militants to roam the campus for more than 13 hours.
The militants struck at dawn. Kenya's elite anti-terrorist squad were notified a half hour after the killing spree began. But it took them 10 more hours to reach Garissa -- what should have been an hour's trip by helicopter.
Former Kenyan Defense Force captain Simiyu Werunga has no explanation.
"We cannot understand, even from a layman's language, why should it take you 10 hours to rescue the students," said Werunga. "It was a terrible lapse of judgment."
By nightfall, one of the killers had been arrested. Four more lay dead.
Among them was Abdirahim Abdullahi, a former law school student and son of a local chief. His body was dumped in the back of a van with the rest of the militants and paraded through the streets of Garissa.
But news of the killers' capture brought no comfort to Mary Nandwa.
The morgue had identified the body of another Garissa student.
It was Milton Mukhwana, a young man with dreams of becoming a teacher, and Nandwa's missing cousin.
A spokesman for Kenya's Interior Ministry conceded that if they'd got there sooner, they could have saved more lives. But it was complicated. The bomb disposal unit went by road - that's six hours - and the local military is not trained to deal with terror attacks.
The original version of this story identified Abdirahim Abdullahi as a law school graduate. According to the University of Nairobi, however, Abdullahi never completed his degree. The article has been updated.
Thanks for reading CBS NEWS.
Create your free account or log in
for more features.