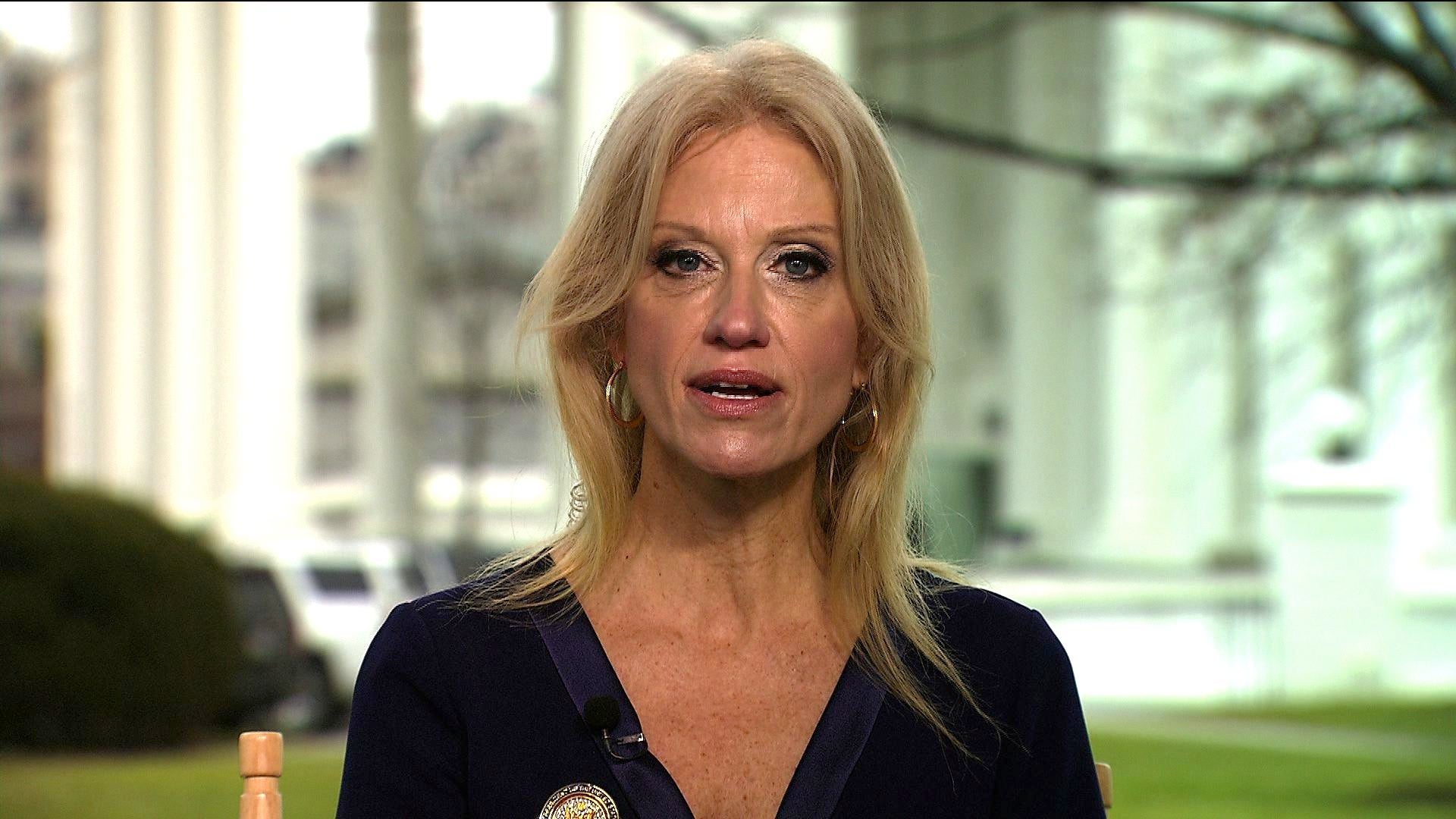 Kellyanne Conway alludes to massacre that never happened to defend travel ban
President's Trump's adviser Kellyanne Conway on Thursday alluded to a massacre in an effort to defend the administration's travel ban, but the event never happened.
In an interview on MSNBC's "Hardball" with Chris Matthews, Conway was discussing the ban imposed last weekend that blocks entry into the U.S. for people from seven countries and suspends the program to admit Syrian refugees.
"I bet there was very little coverage, I bet it's brand new information to people that President Obama had a six-month ban on the Iraqi refugee program after two Iraqis came here to this country, were radicalized and they were the masterminds behind the Bowling Green massacre," Conway said.
"Most people don't know that because it didn't get covered."
It was never covered, however, because it never happened.
On Friday morning, Conway said on Twitter she meant to say "Bowling Green terrorists" and she linked to a story about the discovery in 2009 of two al Qaeda in Iraq terrorists who were living in Bowling Green, Kentucky at the time.
The two Iraqis later admitted they had attacked U.S. soldiers in Iraq, the report said, which led to the FBI's search for other terrorists' fingerprints on improvised explosive devices (IEDs) collected in war zones. A 2013 press release from The Justice Department said Mohanad Shareef Hammadi, 25, a former resident of Iraq, was sentenced to life in federal prison, and Waad Ramadan Alwan, 31, a former resident of Iraq, was sentenced to 40 years in federal prison, followed by a life term of supervised release after they admitted to using IEDs against the soldiers and attempted to send weapons and money to al Qaeda in Iraq for the purpose of killing U.S. soliders.
The mayor of Bowling Green even had to correct the record on Twitter.
The "six-month ban" Conway referred to in the Matthews interview was mentioned in a statement by President Trump Sunday:
"My policy is similar to what President Obama did in 2011 when he banned visas for refugees from Iraq for six months," the White House release read.
That claim by the president was touted on the right-wing website Breitbart -- its headline reads, "Flashback: Obama suspended Iraq refugee program for six months over terrorism fears in 2011." That story cites an ABC News story from 2013 which, citing federal officials, stated, "As a result of the Kentucky case, the State Department stopped processing Iraq refugees for six months in 2011." The president's top strategist, Steve Bannon, was the CEO of Breitbart before joining Mr. Trump's campaign as chairman.
But Foreignpolicy.com points out that the Obama administration did not ban Iraqi refugee visas for six months, pointing out that after the Kentucky arrest of the the two Iraqis took place, the administration reviewed its vetting of Iraqi refugees and of Special Immigrant Visas (SIVs) (visas for Iraqis who supported the U.S.). This resulted in a slowdown in admitting Iraqi refugees, but not an outright suspension of their travel into the U.S. The site also pointed out that refugees don't travel on visas.
Further, the summary of refugee admissions from the State Department's Bureau of Population, Refugees, and Migration shows there was not one month between fiscal years 2009 and 2016 in which the U.S. stopped admitting refugees from Iraq.
CBS News' Jennifer Janisch contributed to this report.
Thanks for reading CBS NEWS.
Create your free account or log in
for more features.