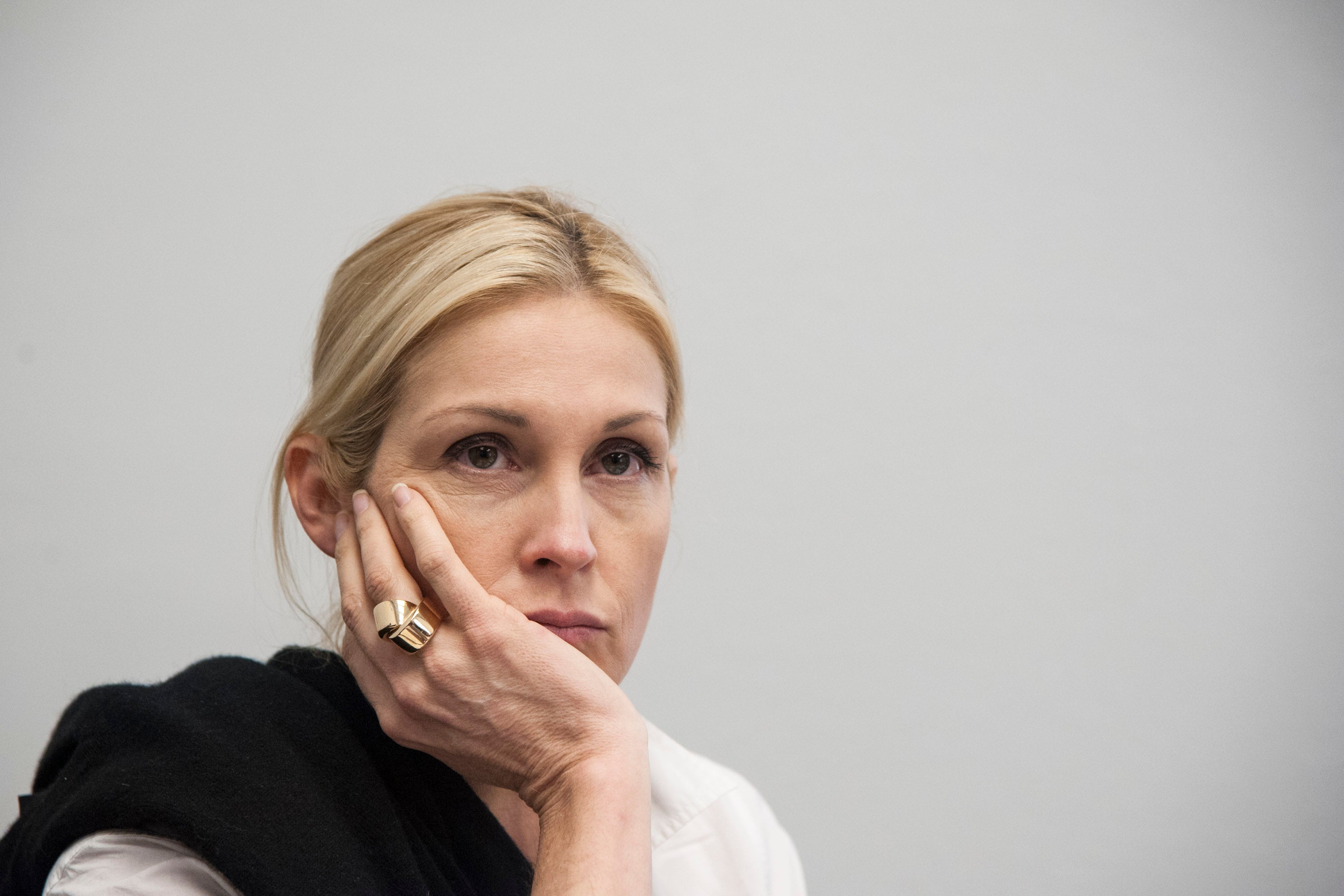 Kelly Rutherford loses in latest custody battle round
A Los Angeles judge ruled Thursday that he does not have the authority to make new custody orders in Kelly Rutherford's international custody battle because the actress now lives in New York.
Superior Court Judge Mark Juhas ruled Thursday that the "Melrose Place" and "Gossip Girl" star does not have strong enough ties to Los Angeles for him to make new rulings in her case. Rutherford and her ex-husband have been embroiled in a custody fight for years, with the actress traveling overseas dozens of times to visit their children in Monaco, where they live with their father.
Rutherford has been seeking an order that would return her children to the United States so they can live with her, but Juhas' ruling will likely shift the case to Monaco where a judge is also considering custody matters at the request of her ex-husband.
Rutherford moved to New York while filming the series "Gossip Girl" and maintains an apartment on a month-to-month lease so that she is closer to her children, she testified earlier this month.
The former couple's son and daughter are ages 8 and 6.
"Daniel will continue to promote Kelly's relationship with the children," Giersch's attorney Fahi Takesh Hallin wrote in an email. "He believes that the children deserve to love both parents and has never, nor does he intend to ever, participate in any negative press directed at Kelly."
Rutherford obtained a temporary custody order in May, but that was quickly halted when lawyers for her ex-husband showed that a judge in Monaco was also hearing custody issues.
Juhas convened a two-day hearing earlier this month that focused on Rutherford's finances, travel and her business and family ties to Los Angeles. She and ex-husband Daniel Giersch were married in California and got divorced in Los Angeles, but their children have lived in Monaco since 2013.
Rutherford's attorney David J. Glass argued the actress is a California resident because she maintains business and banking ties in Los Angeles, but Juhas said that doesn't meet the threshold for him to retain jurisdiction of the case.
Glass also argued that language in a 2013 custody order issued by another judge said Rutherford's time in New York wouldn't constitute a change in residence.
"We are extremely disappointed," Glass wrote. "This court set up the current situation whereby my client was forced to live bi-coastally, but now, the court appears to be holding it against her."
Thanks for reading CBS NEWS.
Create your free account or log in
for more features.