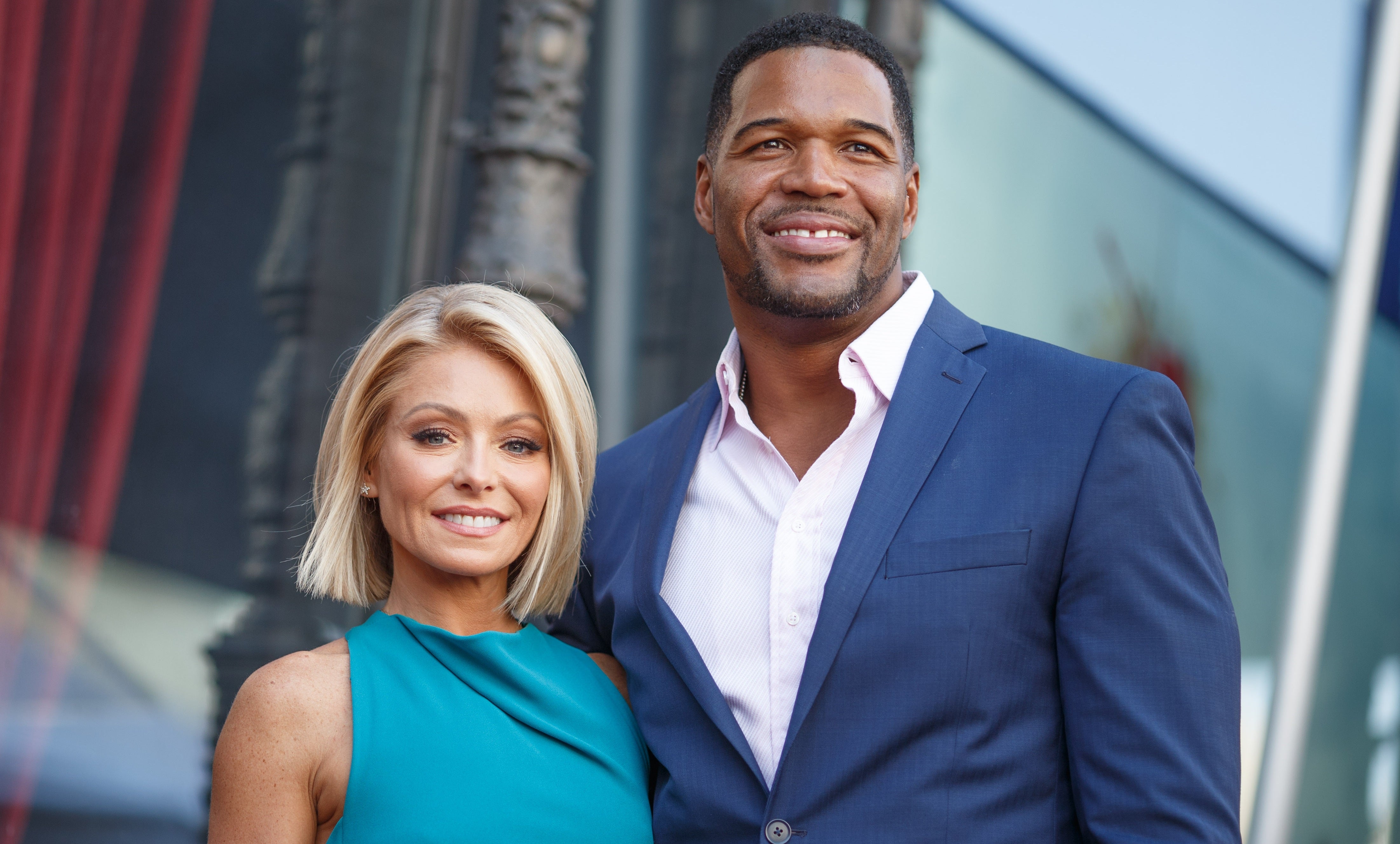 Kelly Ripa heads to the Caribbean for anniversary vacation amid Michael Strahan fallout
"Live with Kelly and Michael" c0-host Kelly Ripa was already planning to take some time off this week -- but Tuesday's news that Michael Strahan would be leaving the show for "Good Morning America" inspired her to get an early start.
Ripa kept a low profile Wednesday, skipping her show's broadcast -- with Ana Gasteyer stepping in as a last-minute substitute -- and has yet to release any statement about Strahan's departure.
But Ripa finally surfaced Thursday, leaving her Manhattan home with husband Mark Consuelos as they reportedly headed to the airport for a vacation to Turks and Caicos to celebrate their 20th anniversary. Ripa was not expected back at the show until Tuesday, though it is now unclear when she will actually return given the fallout from Strahan's news.
The trip was already on the books before this week's shake-up, her rep confirmed, with "Dancing with the Stars" host Erin Andrews sitting in for Ripa Thursday and Friday and "Pretty Little Liars" star Shay Mitchell handling Monday's show.
While Ripa didn't say anything to reporters waiting outside, she did pointedly carry a book with her: Malcolm Gladwell's "David and Goliath: Underdogs, Misfits, and the Art of Battling Giants." Strahan, it's worth noting, spent his entire NFL career playing for the New York Giants.
Insider reports suggest that Ripa did not take the news of Strahan's career change very well at all. "Kelly sees this as the ultimate betrayal. There's been a total Ripa meltdown," a source tells Page Six. "Kelly didn't want to show up to work and mouth off and say something she would have regretted. She is upset and didn't want to take it out on her own staff."
Thanks for reading CBS NEWS.
Create your free account or log in
for more features.