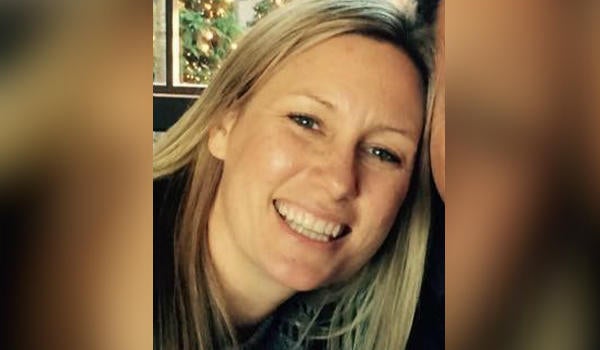 Woman shot after Minneapolis officers heard loud sound, officials say
MINNEAPOLIS -- An Australian woman who called 911 to report a possible assault was shot and killed by a Minneapolis police officer after the officers heard a loud sound near their squad car, according to information released Tuesday by Minnesota investigators.
The Minnesota Bureau of Criminal Apprehension (BCA) said Justine Damond, 40, whose maiden name is Justine Ruszczyk, approached the driver's side window of the squad car immediately after the driver had been startled by the sound. The officer in the passenger seat, Mohamed Noor, fired his weapon, hitting Damond through the open driver's side window, the BCA said.
The BCA said its information was based on an interview with the officer driving the car, Officer Matthew Harrity. Harrity was interviewed Tuesday, but Noor declined to be interviewed. The BCA said his attorney did not indicate when, or if, Noor would talk to investigators, and under the law an interview can't be compelled.
Messages left with Noor's attorney were not immediately returned Tuesday.
Harrity and Noor are on paid administrative leave. Harrity has been with the Minneapolis police department for one year, and Noor has been with the department for nearly two.
No weapon was found at the scene. The officers did not turn on their body cameras until after the shooting, and the squad car camera was also not activated.
Late Tuesday evening, Mayor Betsy Hodges, Minneapolis Police Department Assistant Chief Mederia Arradondo and Minneapolis Council Member Linea Palmisano held a press conference with more details.
Mayor Betsy Hodges explained she shares some people's frustration that body camera footage is not available to review.
"I share the frustration and dismay that we don't have body camera footage," Hodges said Tuesday night.
Hodges addressed Noor's lack of speaking to investigators saying that "he has a story that needs to be told."
"We all want answers, we all want to see justice done. I ask the BCA to share as much as they can," Hodges added.
Arradondo echoed the mayor's thoughts.
"I realize and acknowledge that there are many questions still left unanswered," Arradondo said. "I appreciate everyone's patience and recognize the lack of information up to this point."
The mayor explained that the BCA is an agency of the state of Minnesota and the investigation is independent so that the MPD doesn't investigate itself. This policy was put into effect in 2014.
The Minneapolis city attorney said that a 911 call is being transcribed and will first be provided to Damond's family before being publicly released.
The information released Tuesday is the first narrative by the BCA since Saturday night's shooting. According to the BCA, Harrity told investigators that he and Noor responded to a 911 call from Damond about a possible assault near her home at about 11:30 p.m. Saturday.
Harrity was driving the squad car as the officers went through an alley to look for a suspect. The squad lights were off.
Harrity told agents he was startled by a loud sound near the cruiser, and immediately afterward, Damond approached the driver's side window. Harrity told agents that Noor fired his weapon through the open driver's side window.
Harrity told investigators that after the shooting, the officers got out of the squad and gave Damond immediate medical attention.
Harrity said that he and Noor saw a man, estimated to be between 18 and 25, bicycling in the area before the shooting. That man stopped and watched as officers attended to Damond. BCA agents are asking that man, and any other potential witnesses, to come forward.
The BCA said that unless more people come forward, there are no additional interviews scheduled.
David Klinger, a criminal justice professor at the University of Missouri-St. Louis, said police officers can't be compelled to testify in an outside investigation.
"Police officers are citizens ... they have the same 5th Amendment right as anyone. They don't have to give a statement," Klinger said. "His lawyer might be saying, you're not going to talk until I feel you're rested and not under stress."
The BCA said forensic testing is being completed and evidence is still being examined. When the investigation is done, the BCA will present all its findings to prosecutors for possible charges.
Australian Prime Minister Malcolm Turnbull gave an interview Wednesday to Australia's "Today" show, shortly before the release of details from the BCA's preliminary investigation. Turnball joined the chorus demanding answers about what happened.
"How can a woman out in the street in her pajamas seeking assistance from police be shot like that? It is a shocking killing," Turnbull said.
Records from the city's Office of Police Conduct Review show Noor has had three complaints against him. Two are pending, and the third was dismissed without discipline. Under state law, details of open cases and cases that result in no discipline are not released.
Noor was also sued earlier this year after a May 25 incident in which he and other officers took a woman to the hospital for an apparent mental health crisis. The lawsuit claims Noor and other officers violated the woman's rights when they entered her home without permission and Noor grabbed her wrist and upper arm. The lawsuit, which is pending, said Noor relaxed his grip when the woman said she had a previous shoulder injury.
Damond, who was planning to be married next month, was a meditation teacher and life coach. Though she was not yet married, she had already been using her fiance's last name.
Thanks for reading CBS NEWS.
Create your free account or log in
for more features.