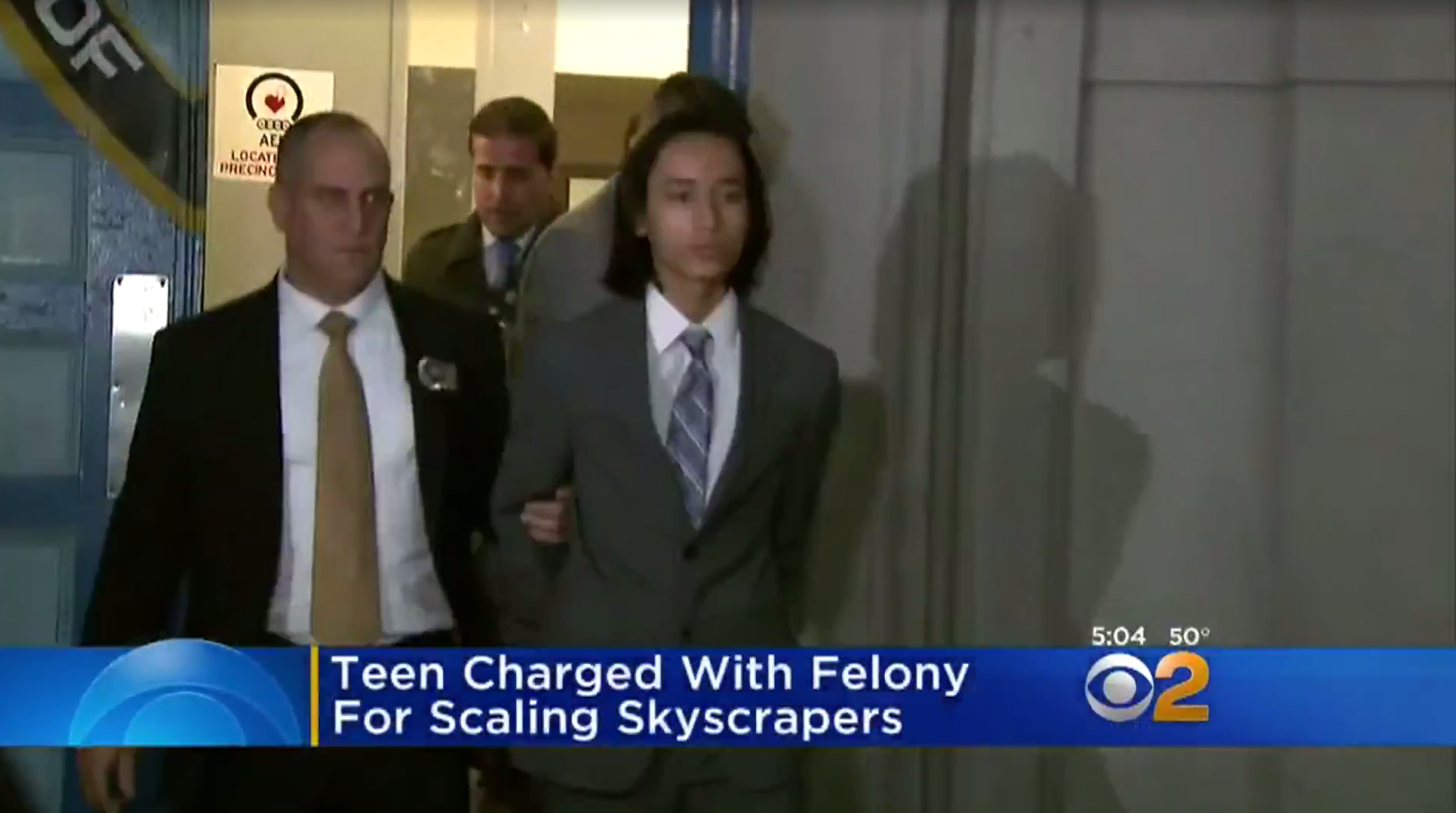 Teen charged after posting videos scaling NYC skyscrapers
NEW YORK -- The teenager who recently posted videos of several dangerous climbs he made after being arrested in 2014 for climbing One World Trade Center has been charged with two misdemeanors, CBS New York reports.
According to the official complaint, Justin Casquejo is charged with one count of base jumping and one count of third degree criminal trespassing.
He originally faced felony charges of reckless endangerment and criminal trespassing.
Casquejo's most recent social media pictures atop city skyscrapers caught the attention of police.
"You guys have no idea how beautiful this is," Casquejo said in a YouTube video as he stood atop a tall building.
Casquejo, 19, posted videos of himself and a friend scaling skyscrapers in Midtown, Columbus Circle and Times Square.
Casquejo made headlines back two years ago when he was arrested for climbing One World Trade Center at the age of 16. He pleaded guilty to breaking a city law against scaling tall buildings without permission, and he was sentenced to 23 days of community service.
A New York State Court spokesman defended a judge's initial decision in 2014 of conditional discharge and community service for Casquejo, telling CBS New York earlier this week that after he was arrested again in New Jersey, "his sentence was increased to three years' probation that was recently terminated early due to his compliance."
Police say he has been using high-rises as a personal playground.
It appeared in some of the photos that he may have had an accomplice, but as CBS New York reported, police have not said anything regarding that.
Thanks for reading CBS NEWS.
Create your free account or log in
for more features.