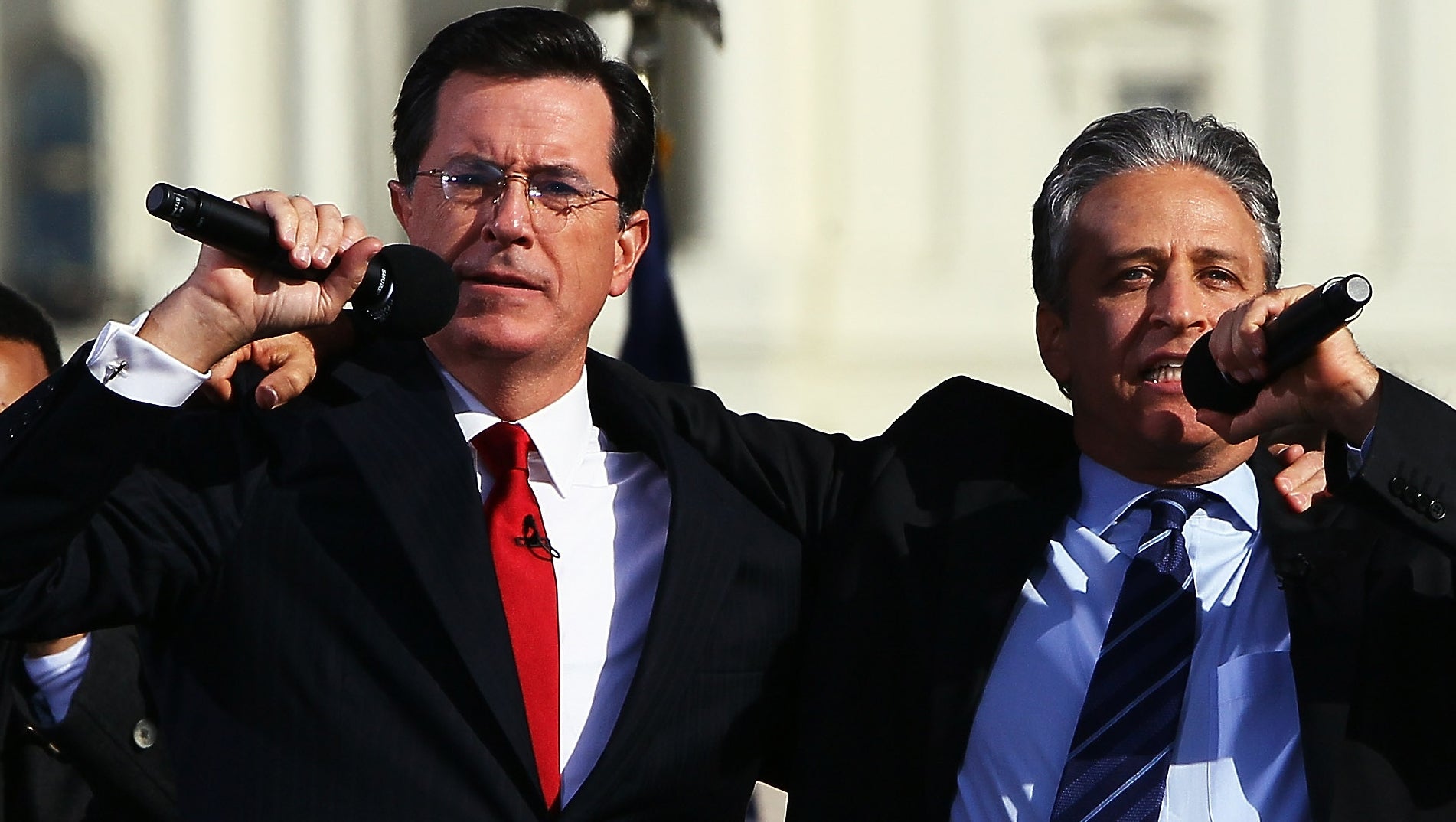 Jon Stewart: Pick Colbert, not me, for Letterman spot
As soon as David Letterman announced he would be leaving his "Late Show" post, speculation started to grow over which lucky gal or guy could take his spot on the long-running CBS show.
A lot of chatter has surrounded Comedy Central hosts Jon Stewart and Stephen Colbert as possibilities, but if it were up to Stewart -- it wouldn't be him. In fact, on Wednesday -- he threw an endorsement behind his buddy Stephen, host of "The Colbert Report."
"He is a uniquely talented individual," Stewart told New York magazine's Vulture blog about Colbert. "He's wonderful in Colbert Report, but he's got gears he hasn't even shown people yet. He would be remarkable."
"He's done an amazing job with just that very narrow cast of character, but he's got a lot more he can show," Stewart added. "He's got some skill sets that are really applicable, interviewing-wise, but also he's a really, really good actor and also an excellent improvisational comedian. He's also got great writing skills. He's got a lot of the different capacities. Being able to expand upon [those] would be exciting."
Stewart, current host of "The Daily Show," doesn't seem too keen on the idea of stepping into Letterman's shoes: "I don't have that gear, I don't think. I just don't really have it anymore. I really like what I do, not that Stephen doesn't. But he has a real opportunity to broaden out in a way that I don't."
Go here for more of Stewart's Vulture interview.
Letterman will step down from the "Late Show" in 2015.
Tell us: Who do you think should replace Letterman?
Thanks for reading CBS NEWS.
Create your free account or log in
for more features.